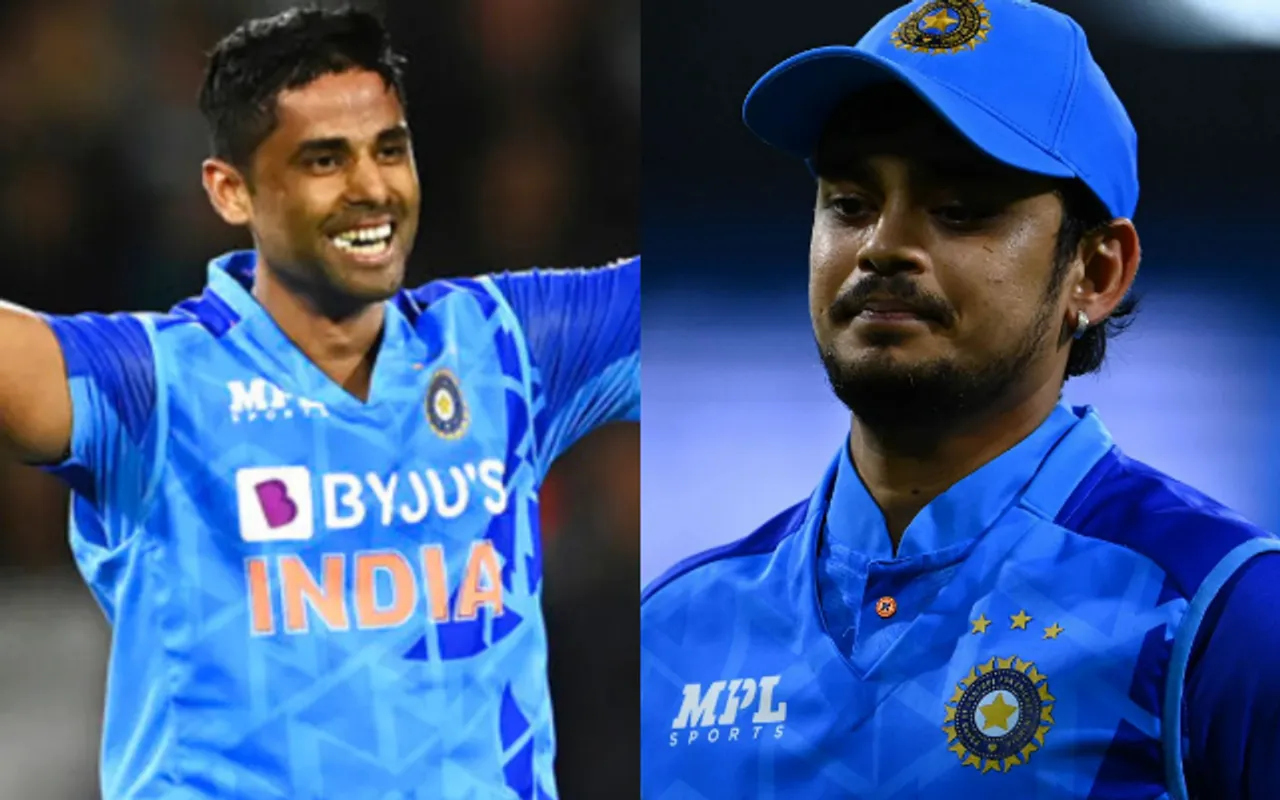 On 22 November 2022, team India locked horns with the Kiwis in Napier in the third match of the ongoing T20I series. However, in the second match, Suryakumar Yadav scored 111* runs off 51 balls. His knock left every fan shocked along with his teammates. 
So, ahead of the last match in Napier, his teammate Ishan Kishan came up with huge praise for the star batter, He said that everybody in the Indian team want to bat like him. Ishan also claimed that Suryakumar Yadav always makes the batting look so easy.
"He makes batting look so easy" - Ishan Kishan on Suryakumar Yadav
Ishan Kishan said: "I still badly wanted to be at the non-striker's end (when Surya is batting), he makes batting look so easy. All of us (in the Indian team) want to bat like him. He is so calm every time, I think everything is going according to plan for him. Off the field, in the last few years I played with him, he is very professional with his hydration and sleeping pattern, and diet. We, youngsters, can learn a lot from him and how he is batting and his energy and work ethic are always hundred percent,"
"Obviously there was a bit of frustration that time but we always tried to see if there was something positive I could take out of that phase. How could I become a better cricketer, how to go one step ahead? After that time I tried to do different things, like eating good food, doing quality practice sessions, sleeping on time, so today I am reaping the benefits of all those things I have done then." Ishan added.
"I also feel amazed seeing some strokes when I go back to my room, watching the highlights. Every time even if I do well or I am not doing well on that day, I do watch the highlights, but yeah, even I get surprised seeing those strokes."I never try to go ahead of the game, I never think today I am playing well so I will make 'x' number of runs because it is very important to stay in the present." Ishan Kishan concluded.