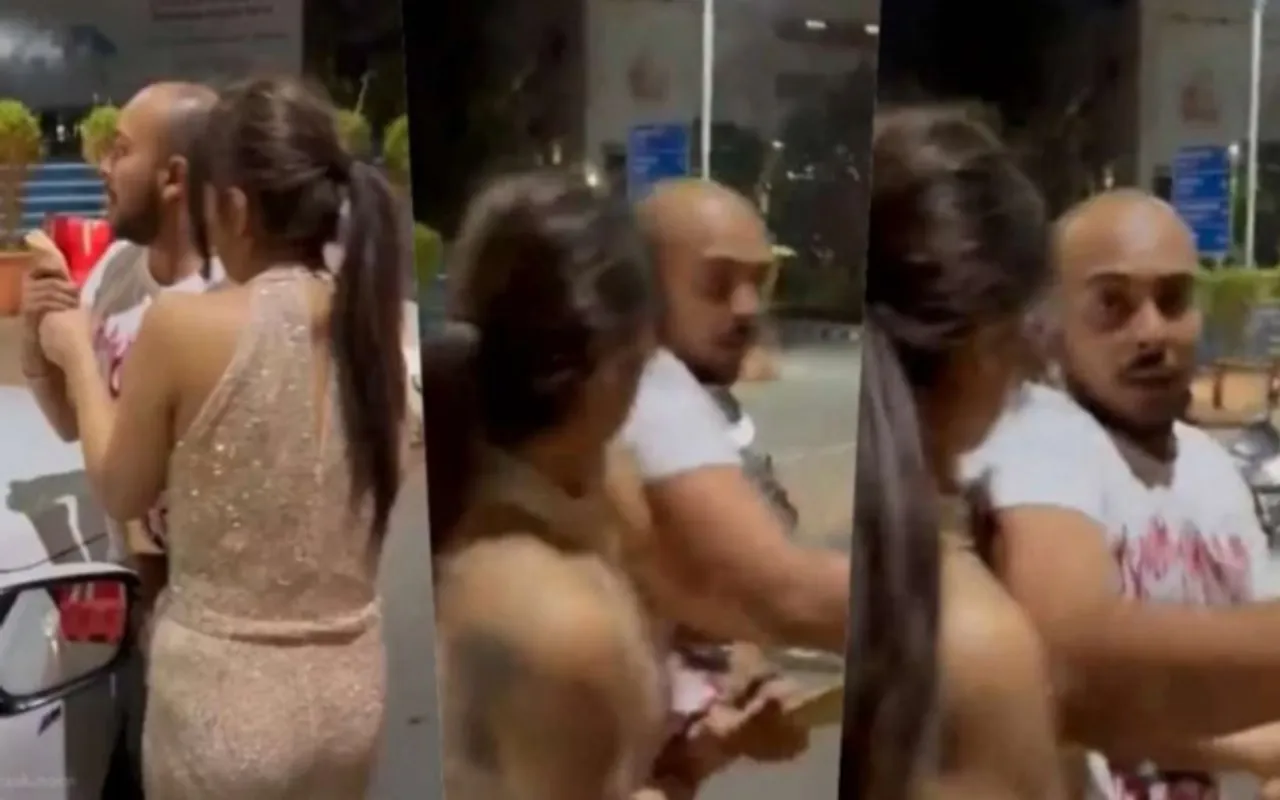 Social media influencer Sapna Gill, who was arrested following an attempted assault on Prithvi Shaw in connection with the controversy that erupted over the denial for clicking selfies, was given bail by a magistrate court on Monday, February 20. Following her bail, she lodged an application lodging an FIR alleging Prithvi Shaw and his friend Ashish Yadav for molestation.
Per reports, her application was filed through her advocate Kaashif Ali Khan at the Airport police station in Andheri; she and her friend Shobit Thakur are regulars in the club where the incident took place. Thakur, being a cricket fan, approached Shaw for pictures, and that is where the problem started.
According to the application, "Thakur, who is just a teenager, was unaware of the brutality of the drunken mob. Thakur was helpless and was unable to defend himself. Hence, she (Gill) intervened and entered the fray, trying to stop Shaw and others from further harming and injuring Thakur."
'He (Prithvi Shaw) hit me on chest and arms' – Gill
Following her arrest, Gill had to appear in front of a court in Mumbai, where she made a few shocking claims in her statements. "He (Shaw) hit me on the chest and arms. We were there just to take help of the police. They were eight to ten people, and we were just two. I do not know him, nor have I ever seen him. I never asked for a selfie with him. He was totally drunk. He was in front of a police station; he could have filed the FIR then only," she said.
Shaw and friends have claimed that the group of accused followed their car and halted it near the Jogeshwari Link Road Lotus petrol pump. One among them smashed the car's windshield with a baseball bat. Furthermore, they assaulted Shaw's friend blackmailing him for 50,000 INR for threat of fake case.
Shaw's friend was immediately reported to the Oshiwara Police Station. A police complaint was filed, and the investigation started with the two accused being booked under sections 384,143, 148,149, 427,504, and 506 of the Indian Penal Code primarily. Later on, the number of people booked increased to eight to include the six others who helped Gill and Thakur in chasing Yadav's car and damaging it.
Here's how fans reacted to this update to the Prithvi Shaw Selfie-saga:
Shaw: Do you know this Sapna Gill?

Shubhman Gill : pic.twitter.com/koXYG5hEIx

— ً (@SarcasticCowboy) February 21, 2023
Shubman gill >> Sapna gill agree or idc

— AR (@31_FOREVER_) February 21, 2023
Kahe bichare ka career barbad karne pe tuli hai

— Raghu nath (@Raghuna29298422) February 21, 2023
This clearly is out of ego, revenge!

— CRICMAN (@cric_madman) February 21, 2023
Focus on this news bro pic.twitter.com/5s9w3gs4as

— Nikhhiiil (@iamnr001) February 21, 2023
February 21, 2023
Inspector virat Kohli can help to shaw now - pic.twitter.com/VMUXfaDt4n

— Simmu✨ (@meownces) February 21, 2023
Finally sai baba do justice with Shaw pic.twitter.com/kWaLCyDDkz

— Nivedita ✨ (@Nivi1008) February 21, 2023