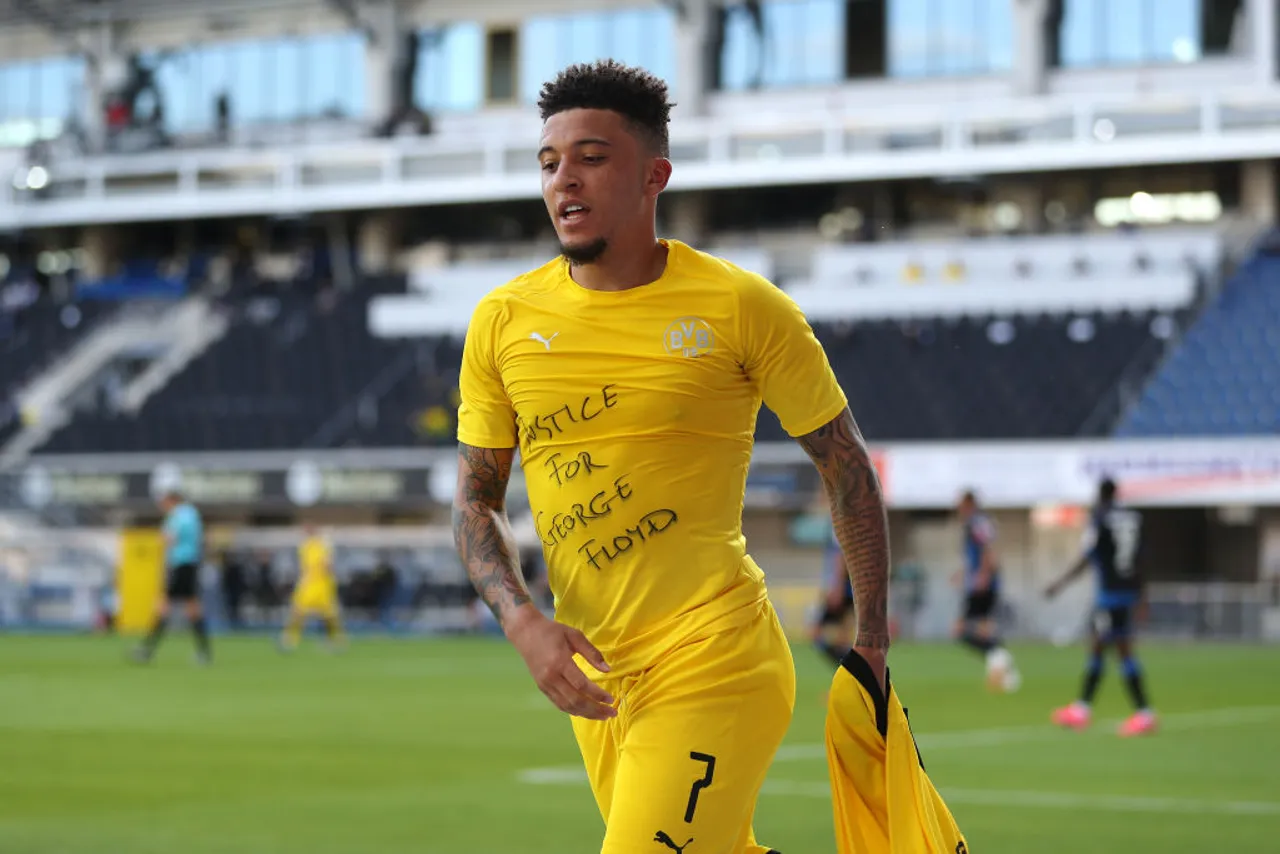 In matchday 29 of Bundesliga, several players paid tribute to George Floyd, showing messages of solidarity and encouragement in their celebrations.
In effect, some of the best Bundesliga stars made reference to the sad incident that occurred in Minneapolis, as George Floyd died while being restrained by a police officer.
Marcus Thuram took a knee after scoring for Borussia Monchengladbach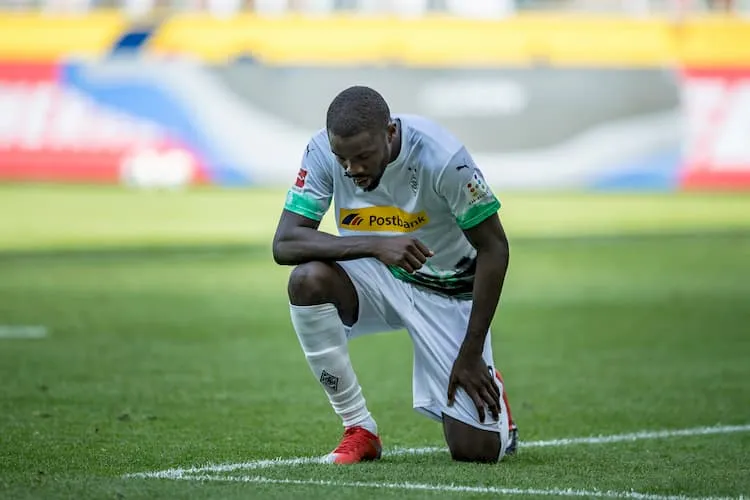 The French striker was the best player in the field in Monchengladbach's 4-1 home win against Union Berlin, maintaining 3rd spot in Bundesliga. He scored twice and celebrated in a particular way, by kneeling in tribute to George Floyd. A gesture that supports the fight against police violence and racism.
Sancho unveiled a "Justice for George Floyd" shirt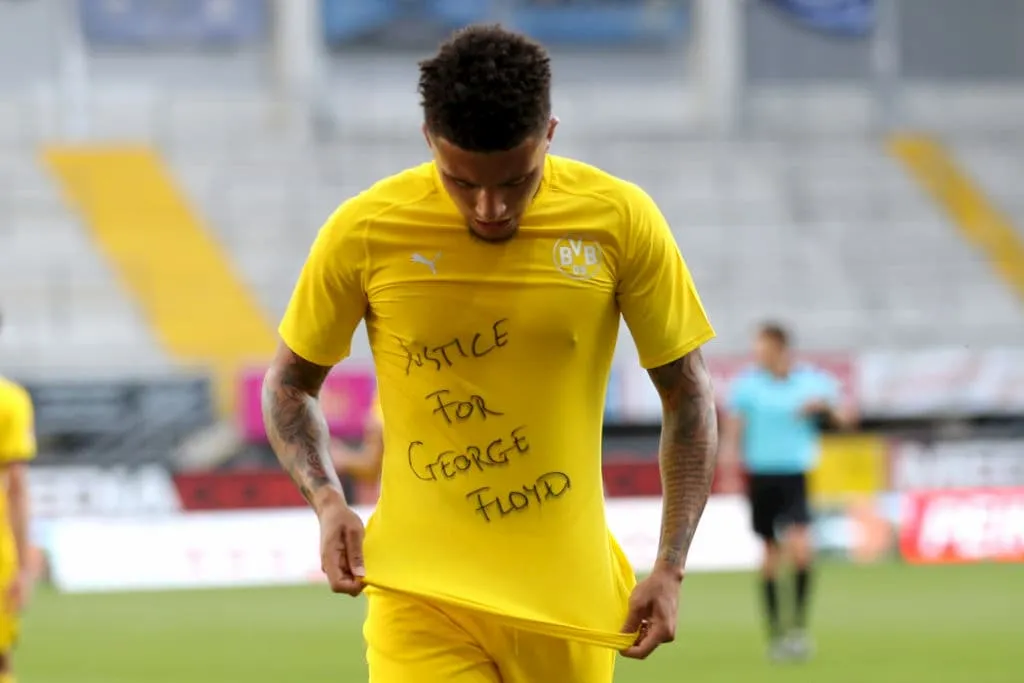 Dortmund's 6-1 win at Paderborn was a demonstration that the Black and Yellow will fight until the end for the Bundesliga title.
Sancho scored a hat-trick and performed won of his best games with Dortmund's shirt.
It was the shirt under Dortmund's number 7 equipment that captured all the attention in Sunday's match.
"We shouldn't fear speaking out for what's right, we have to come together as one & fight for justice. We are stronger together! #JusticeForGeorgeFloyd."
Numerous sports figures worldwide joined their voices in protest against racism and police violence. This incident increased an issue that has been present in US society for a long time.
Derek Chauvin, the police officer that kneeled George Floyd for almost nine minutes, was charged with murder and sacked.