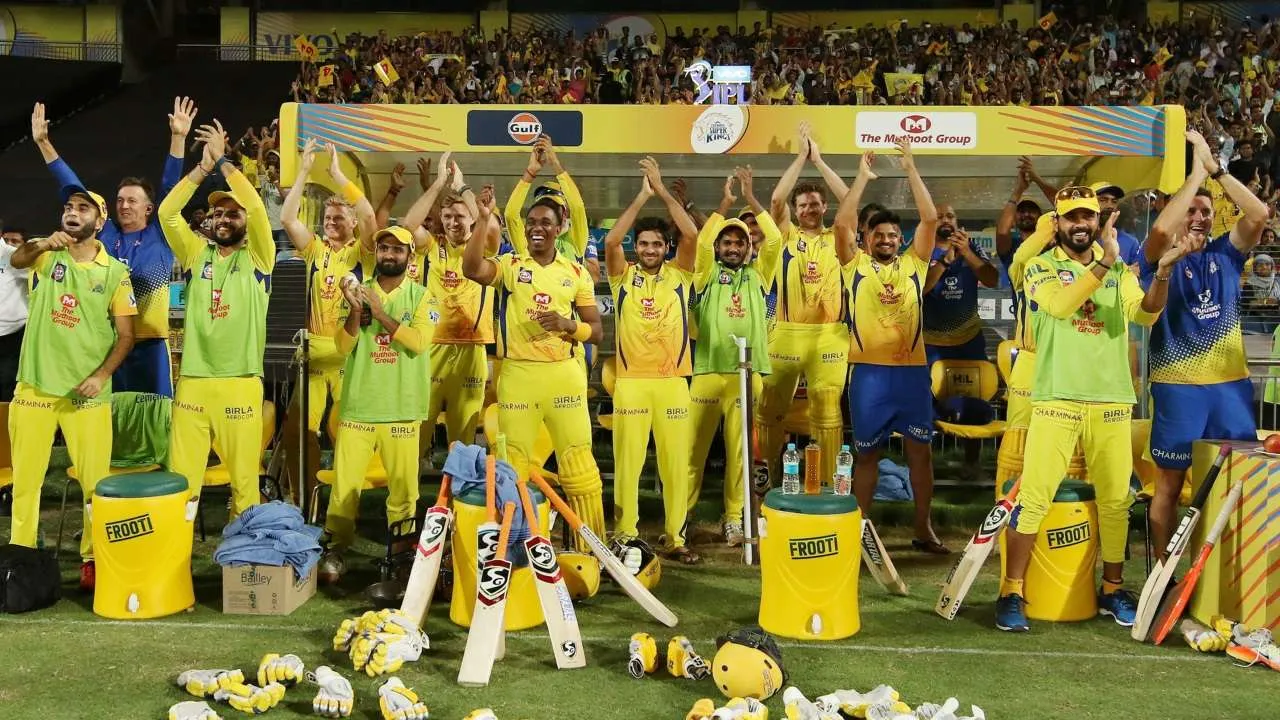 The team of the Chennai Super Kings is once again in the field, fully prepared. They must be on guard and will try to prove their might after their one-run defeat in IPL 2019 Final. The team consists of the experienced core of MS Dhoni, Shane Watson, Dwayne Bravo, Imran Tahir, Murali Vijay, Ambati Rayudu, Kedar Jadhav, Ravindra Jadeja, Deepak Chahar, Piyush Chawla, and Josh Hazlewood.
In the 2019 IPL, the Chennai Super Kings were just one step away to win the Indian Premier League title. The team lost the title by one-run defeat to the Mumbai Indians in the most exciting final. Shane Watson made his contribution of 80 runs, but for his bad luck, his contribution proved to be fruitless. Dhoni averaged 83.20 with Watson, Suresh Raina, and Faf du Plessis scoring 380 runs.
Dhoni, the former India captain, is known for his art and is highly respected throughout his career, even at the age of 39. He showed his supremacy many times in Test cricket as well as in ODIs. He announced his retirement last year after India's defeat in the semi-final against New Zealand. Now the question in whether he still has the same match-winning ability as he had in times gone as yet to be proved.
The next super and experienced old-stager is the South African leg-spinner Imran Tahir with his fine Caribbean Premier League stint. Though he is 41 years of age, still has the capacity to show his might in the field. He had 26 wickets in his credit in last year's IPL.
CSK has an experienced squad of players
13th on the all-time list of Indian Premier League run-scorer, the Australian Shane Watson is another key member of the Chennai Super Kings. It was his 80 runs scoring that dragged the team single-handedly to glory in the 2019 IPL Final. Although he retired from international cricket years ago, his excellent performance in the T20 cricket cannot be overlooked.
The Chennai Super Kings has an experienced squad of players. Besides the key players, the team has magnificent players like Ravindra Jadeja, Dwayne Bravo, who has experience of T20 matches and can easily take the team to victory. Not only the team has superb batsmen but also experienced bawlers like Piyush Chawla, Bravo, and Jadeja.
The team is filled with experienced but has been some time since they last played competitive cricket. At the same time, some are young and energetic. Now it is to be seen how the team cops up with the return of high-level action. The absence of Harbhajan Singh and Suresh Raina may affect the overall performance of the team. It is essential for the team to replace Raina with a strong batsman to make quick runs. Certainly with the strong and experienced captain like Dhoni and many T20 greats the team will reach the final.