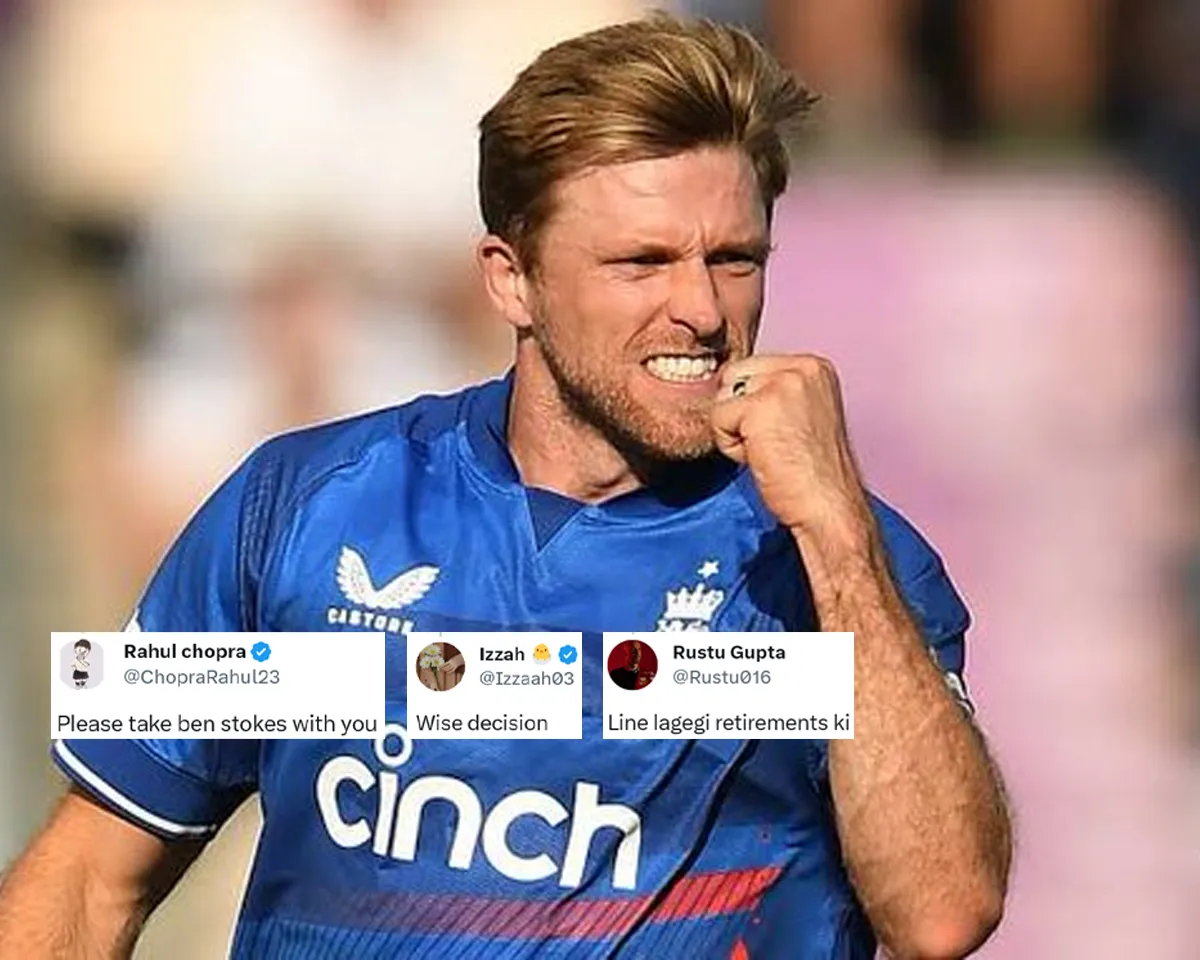 In a recent piece of news, star England pacer David Willey has announced his retirement from the international cricket. With said that, it is now confirmed that Willey will hang his boots in the international cricket after the conclusion of the ongoing ODI World Cup 2023. Notably, England are going through a very dismal run in the tournament as they have lost 5 out of the 6 matches, they played so far.
Meanwhile, Willey took to his official Instagram handle to announce his retirement from the international cricket. There are also the speculations that his exclusion from the 26 central contracts may also be the reason for this decision. 
"It is with great regret that I feel the time has come." – David Willey on his retirement
"I never wanted this day to come. From a young boy, I've only ever dreamed of playing cricket for England. So, with careful thought and consideration, it is with great regret that I feel the time has come for me to retire from all forms of international cricket at the end of the World Cup," wrote Willey in his recent Instagram post.
"I have worn the shirt with immense pride and given my absolute everything to the badge on my chest. I've been very lucky to be a part of such an incredible white ball team with some of the best players in the world. I've made some special memories and great friends along the way and been through some very difficult times," he added later.
Furthermore, the 33-year-old also expressed his gratitude for his family, appreciating and acknowledging their support throughout his cricketing journey.
"To my wife, two children, mum and dad, I wouldn't have been able to follow my dreams without your sacrifice and unwavering support throughout. Thank you for sharing the special memories and picking up the pieces when I've fallen apart - I'm eternally grateful," he wrote.
Here's how fans reacted to the retirement decision by David Willey:
Please take ben stokes with you

— Rahul chopra (@ChopraRahul23) November 1, 2023
Wise decision

— Izzah 🐣 (@Izzaah03) November 1, 2023
Line lagegi retirements ki

— Rustu Gupta (@Rustu016) November 1, 2023
Can understand the reason of willey and de kock but who gassed naveen ul haq😭

— Mukul (@mukuljakhar07) November 1, 2023
Then there are our players who want to play even after the age of 40+ 😂

— §∆π€ (@berlin2okyo) November 1, 2023
All of them are at the peak, They should continue playing.✅✅

— Tushar N. (@Tussh_aar) November 1, 2023
Leagues >>>> playing for country

— Secular Chad (@SachabhartiyaRW) November 1, 2023
Shocking 😯

— Yaqzan Alam Siddiqui (@AlamYaqzan) November 1, 2023
Too many talented players retiring or playing their last World Cup

😞

— iSports Updaters (@isportsupdaters) November 1, 2023