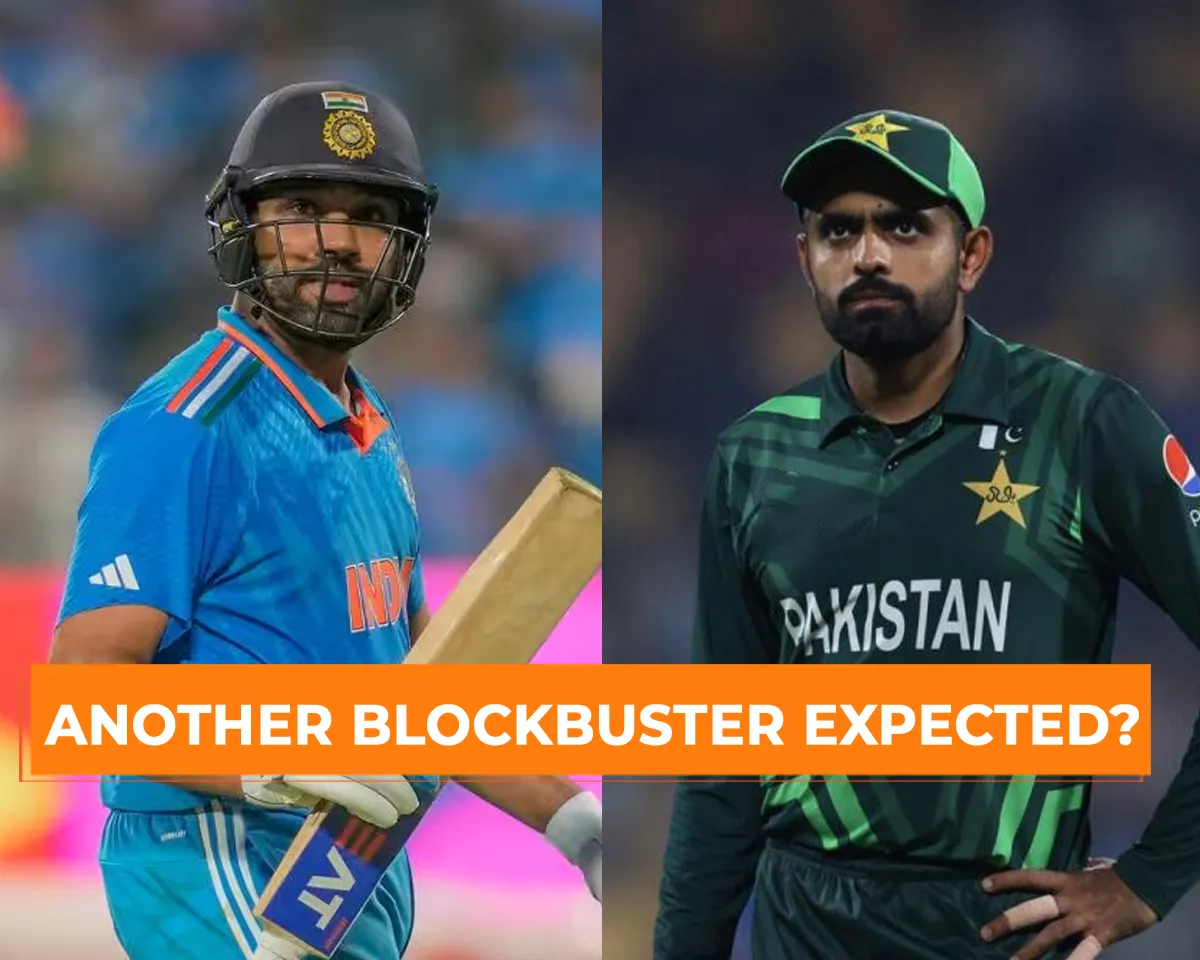 ODI World Cup 2023 has now become quite interesting, having three teams confirmed for the semi-finals; apart from that, there are three teams in contention for the fourth spot in the semi-finals, including Pakistan, New Zealand, and Afghanistan. Meanwhile, cricket fans are expecting a blockbuster final between the arch-rivals India and Pakistan.
The scenario for India vs Pakistan is also quite interesting as Afghanistan are yet to play against South Africa and New Zealand are locking horns with Sri Lanka in the 41st match of the tournament at the M Chinnaswamy Stadium in Bengaluru.
With said that, here we'll have a look at the scenario for Pakistan's qualification in the semi-finals and the highly anticipated India vs Pakistan clash in the knockouts of the ongoing prestigious cricket quadrennial.
Scenario – 1: New Zealand to lose or the match gets washed out against Sri Lanka
If the match between Sri Lanka and New Zealand gets washed out or New Zealand lose it against Sri Lanka, it will leave New Zealand at 8 points and then Pakistan will need to win against England to get 10 points and a straight qualification into the semi-finals on the fourth spot.
Scenario – 2: Afghanistan to lose against South Africa
Apart from New Zealand, there's another team which might hamper Pakistan's road to the semis and it is none other than one of the most surprising teams of ODI World Cup 2023, Afghanistan. Afghanistan will play their last match of the league stage against South Africa tomorrow, Friday, November 10 at the Narendra Modi Stadium in Ahmedabad. Pakistan will be relying on South Africa's win in this match against Afghanistan, which will make their way easier to qualify for the semi-finals of the tournament.
Currently, almost all the teams have completed 8 matches in the league stage of the tournament as Sri Lanka and New Zealand are playing against each other in their last league match of the tournament.