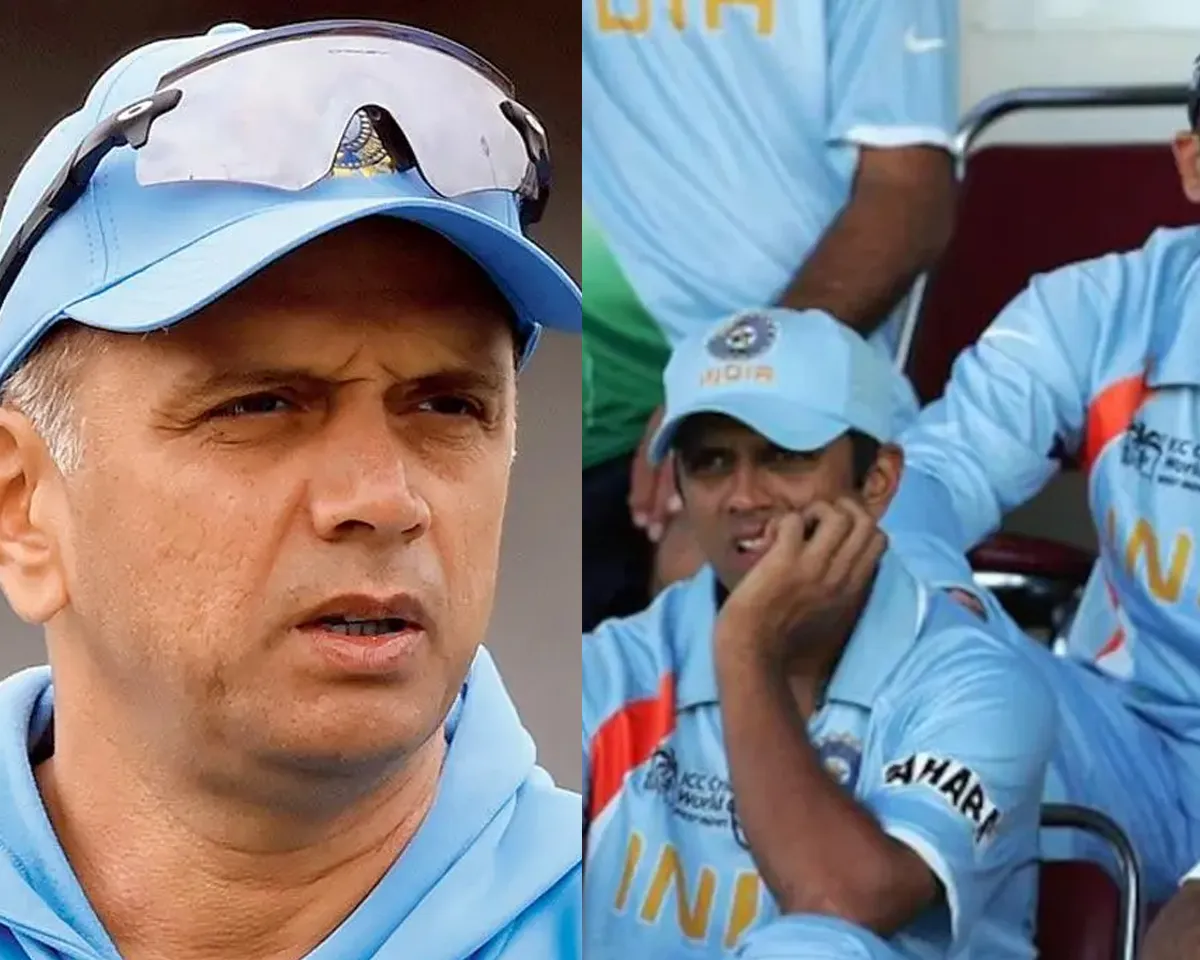 Rahul Dravid is all set to be a part of Team India as a head coach in his first ODI World Cup. The former legendary batter is set to be a part of the setup for the men in blue in the ongoing ODI World Cup 2023 as they will start their campaign with the first match against Australia tomorrow Sunday, October 8.
Meanwhile, Rahul Dravid also recalled his last memories when he was there with Team India as a skipper in an ODI World Cup 16 years back in the year 2007. Notably, Rahul Dravid-led side faced a humiliating group-stage exit in that edition of the ODI World Cup, played in West Indies.
It's a long time since I was a player - Rahul Dravid 
In an interaction with the journalists, Dravid remembered the experiences of that horrific campaign for India in the ODI World Cup 2007. Meanwhile, he also expressed his state of mind on that campaign.
"It's a long time since I was a player. I almost forgot that I was a cricket player at one stage to be very honest with you. I have moved on from that. I don't think of myself as a player anymore. Maybe that's the mind-space difference... I'm focussed on helping the group to do the best they can," said Dravid during a press conference ahead of Team India's first match against the five-time champions, Australia in Chennai. 
"I mean in the end that's the job of the support staff, the job of the coach is to support the vision of the captain and help him execute his vision throughout the next couple of months and hope we can do that well," he added later. 
Furthermore, Dravid also spoke about the difference in role for him in comparison to the one when he used to play as a player for Team India.
"Yeah... I mean I guess you recognise as a coach that once the game starts, once the guys cross the line, there is only so much you can do," he said.