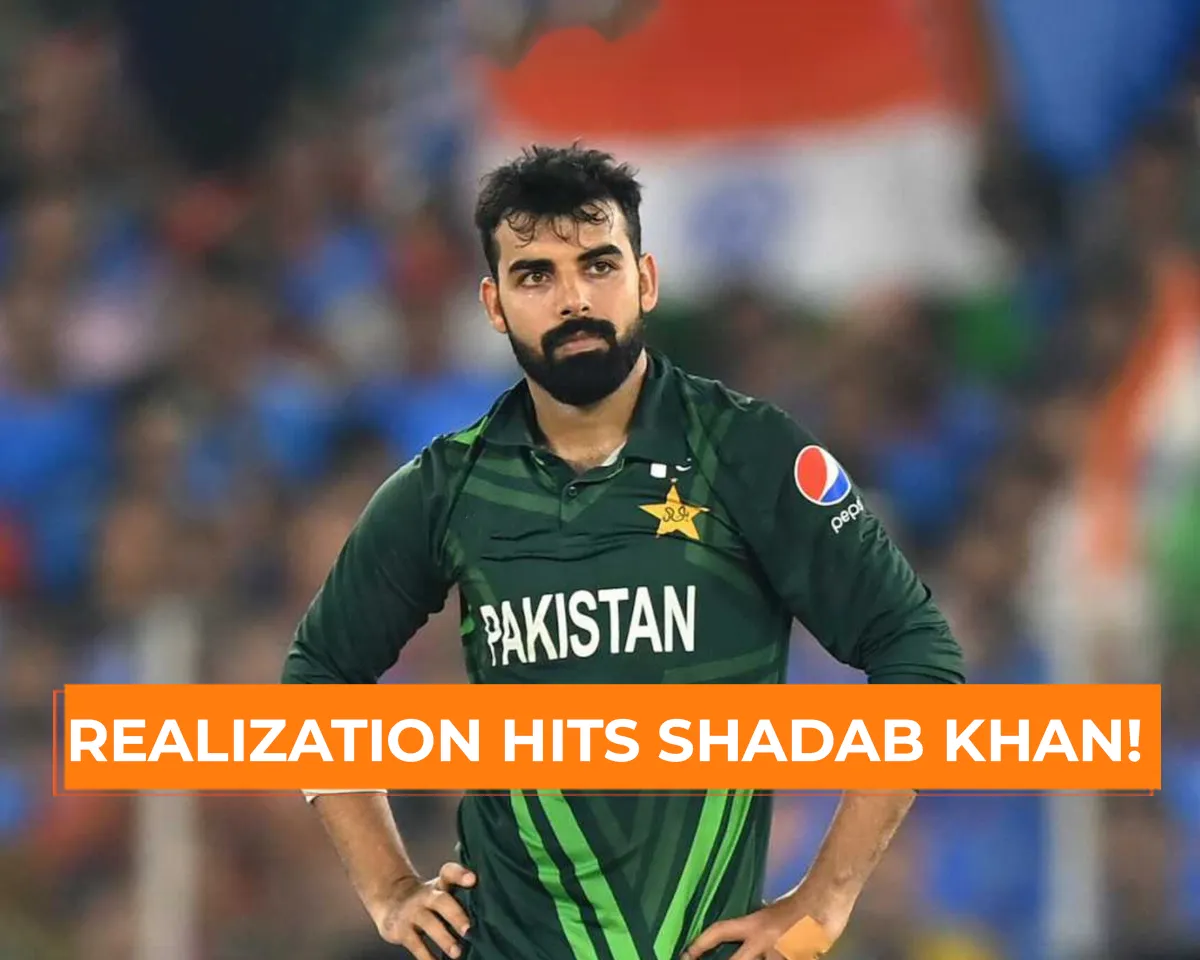 Star Pakistan all-rounder Shadab Khan came up with a statement after his team's embarrassing exit from the ongoing ODI World Cup 2023, losing 5 out of 9 matches in the league stage of the tournament. Notably, Shadab Khan failed to impress with his performances for Pakistan both with the bat and the ball throughout the tournament.
Meanwhile, Shadab Khan realized that he failed to live up to his potential and stature which was also one of the main reasons behind the team's dismal run in the tournament. Shadab Khan was also hit by a concussion injury during the clash against South Africa, in which Pakistan lost by a very close margin of 1 wicket.
"I have let myself down." - Shadab Khan on his poor performance
"This represents a cultural difference. When we emerge victorious, it is attributed solely to the captain's triumph. But in times of defeat, the responsibility for the loss falls squarely on the captain's shoulders. This should change," said Shadab Khan to the journalists after Pakistan lost to England by 93 runs in their last league match of the tournament.
"I have let myself down, I didn't live up to my potential as a bowler which has impacted the team's performance. You always try to win a tournament, but this could not happen. We are out of the semifinals. Coaches, players, support staff everyone is disappointed. Whenever a tournament starts, we have to improve in all three departments. As a team, we failed to adapt to modern-day cricket," he added later.
Shadab Khan could score only 121 runs with the bat in 5 innings of the 6 matches, he played for Pakistan in the league stage of the ODI World Cup 2023; he scored these runs with a very poor average of 24.2, having only two 40+ scores, 40 and 43 runs, against Afghanistan and South Africa, respectively.
Apart from that, he scalped only two wickets in 5 innings of the 6 matches, he got to bowl for Pakistan in the tournament.