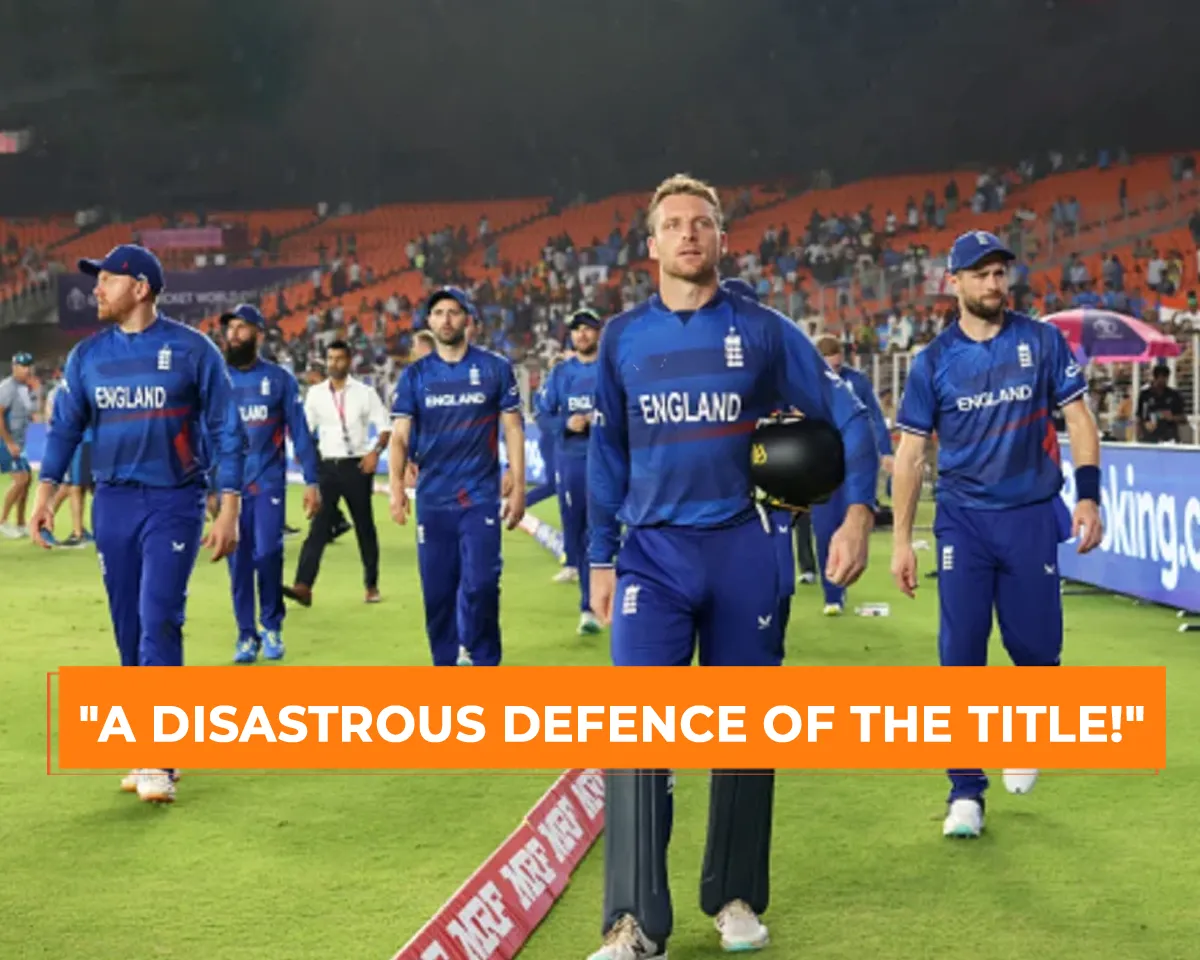 The defending champions England under the captaincy of Jos Buttler are completely down and out in the ongoing ODI World Cup 2023 with 5 humiliating defeats in the 6 matches they played so far in the tournament. Notably, England won only one game in the tournament and that too against a lower-ranked team like Bangladesh.
Now, the Three Lions will take on the five-time World Cup Champions, Australia in the next match of their ODI World Cup 2023 campaign. The match will be played at the Narendra Modi Stadium in Ahmedabad tomorrow, Saturday, November 4.
"I don't think anybody saw that coming." - Michael Atherton on England's miserable run in ODI World Cup 2023 
Meanwhile, the former England skipper Michal Atherton has lashed out at Jos Buttler's men for their horrific run of form in the tournament given the fact that they are defending champions of the ODI World Cup.
"It has been a disastrous defence of the title. I think most people could accept a team that played pretty decent cricket and just came up short. That happens in sports. There is no divine right to win every game, no divine right to win these competitions, and England has been very good for a long time. But it's the way England have just been hammered. If you look at the defeats, five of them have been by unbelievable margins. I don't think anybody saw that coming, and it is very difficult to understand," said Atherton in the recently released podcast on social media of cricket's governing body.
"The result is England has not done very well, and therefore you'll find reasons to fit the performance. So, whether it's the toss, whether it's the selection, whether it's the central contracts that were announced, who knows? You could probably say it's a combination of all those things, little things that have added up and eventually have meant that this team is a long way short of where it should be," he added later.