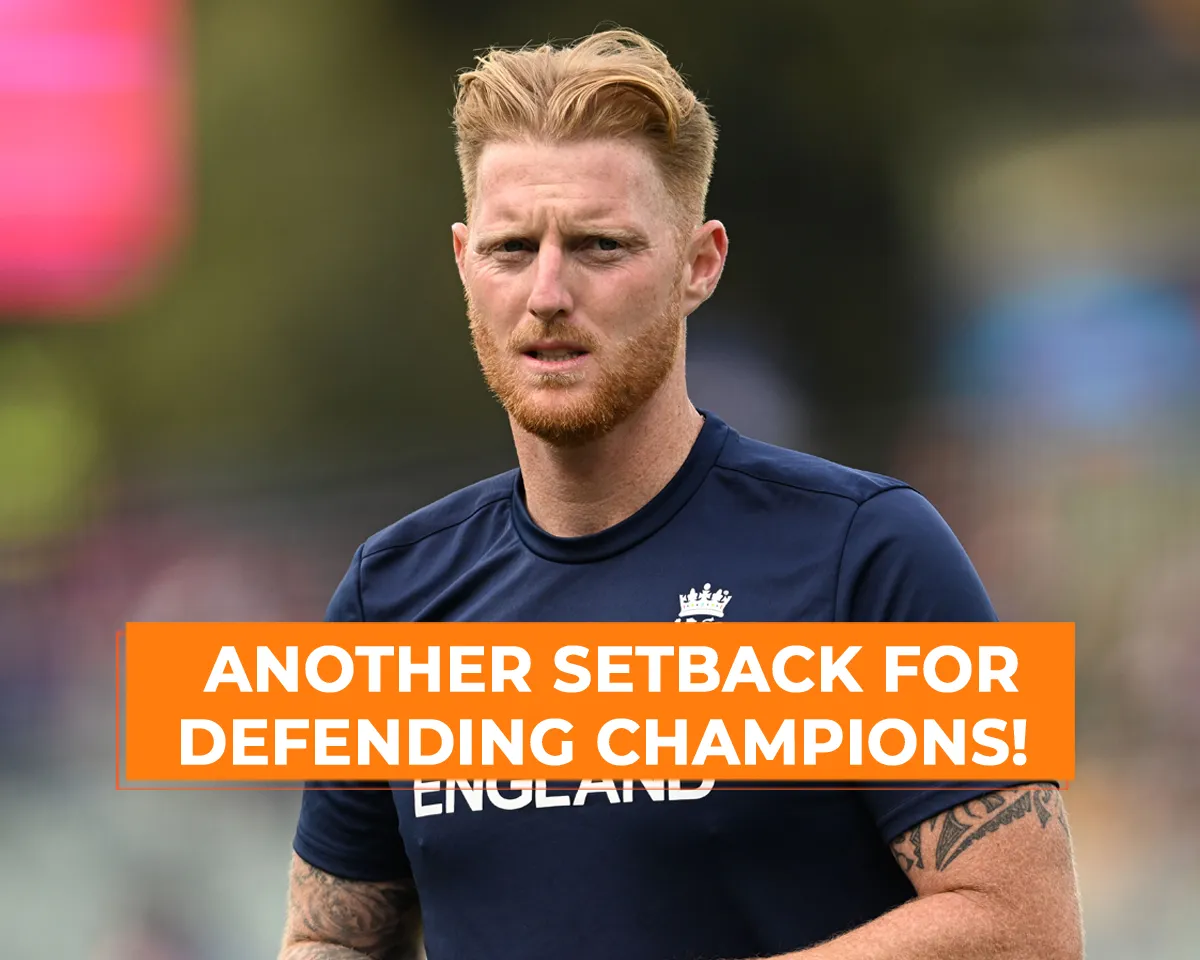 In what seems to be a big blow for the defending champions, England, the star all-rounder Ben Stokes has come up with an update on his knee injury and upcoming developments in the same regard. He also spoke about his availability for the upcoming major assignments for England, including the Test series against India next year in January.
Notably, it's been almost a year since Ben Stokes bowled last time for England before his knee concerns started increasing. Apart from that, he has also failed to live up to the expectations with the bat for England in the ongoing ODI World Cup 2023.
"It's the first time since I've had this knee issue when I am not bowling." - Ben Stokes
"I'll be fine for the Test Series in India. I am having surgery after the World Cup. Over the last 18 months, it's been 'will I, won't I', whereas this World Cup I've not had to worry about that. It's probably the first time since I've had this knee issue where it's been quite clear that I'm not going to be bowling," said Ben Stokes to reporters on the sidelines of the ongoing ODI World Cup 2023, in India.
"I've got exercise-induced asthma. But sometimes it happens when you go to a new city in India where the air is slightly different. That could be a reason for it," he added later while explaining about using a device for his asthma.
Speaking of the current performance of the reigning champions England in the ongoing ODI World Cup 2023, they are going through a very miserable run of form in the tournament after losing 5 out of the 6 matches they played in the tournament so far, except a win over the lower-ranked team like Bangladesh.
They are currently on the verge of exit from the tournament as they have only 3 matches left in the tournament and the chances of their qualification to knockouts are near impossible except for any miraculous turnaround of events.