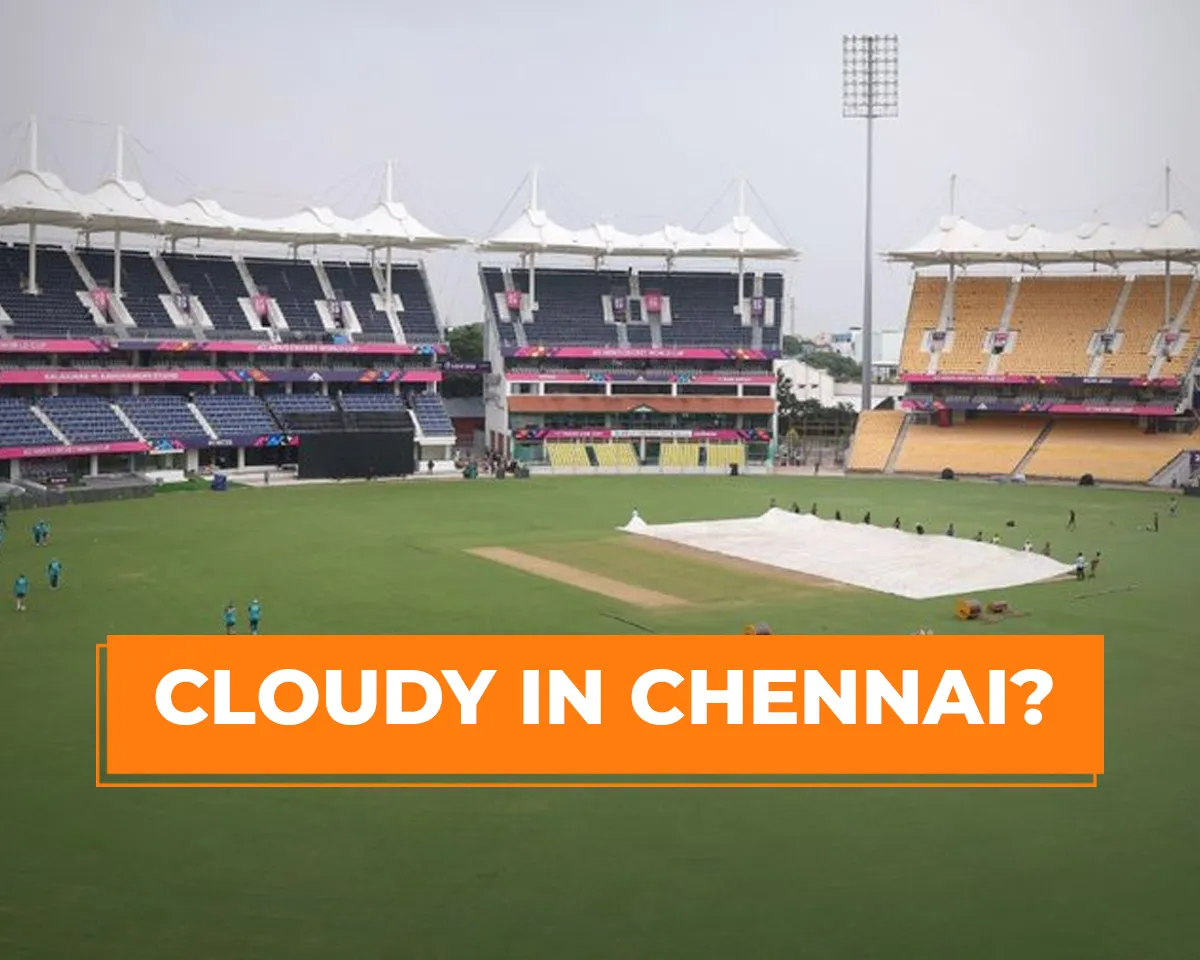 Pakistan is set to take on South Africa in MA Chidambaram stadium in Chennai in their ODI World Cup 2023 clash. It will be almost a must-win game for Pakistan to stay alive in the marquee tournament. Pakistan has a difficult challenge against them, as South Africa is in very good form with 4 wins in 5 matches. Pakistan has 2 wins in 5 matches, including a hat-trick of losses in their last 3 matches. 
For the big clash, weather will be key. Chennai is known to have a hot and humid climate. For the match, it will not be any different. During the daytime, the temperature is likely to be around 32 degrees centigrade. The humidity will be in the high range of about 78%. For the players in the middle, it will be tough conditions to play without a doubt. 
However, with the progression of the day, the temperature is likely to reduce. It will hover around 29 degrees centigrade at night time. The humidity is likely to remain the same, which makes it a tiring experience for the players. Dew is likely to set during the evening. Reports suggest that there might be spells of clouds and sunshine in the stadium. It is not threatening enough to have an impact on the result of the match. 
Chasing, an advantage in MA Chidambaram stadium 
The playing conditions usually assist the spinners. The teams with good spin attacks can succeed in Chennai. The surface has been slow and dry over the years. Even in the ongoing World Cup 2023, it has not been any different. Teams have found it easy chasing the targets under lights, after keeping the opponents down to low totals. 
The teams batting second have won all but one match in the venue till now. India defeated Australia batting second to show a template to other teams. Since then, all the teams have followed it. In the latest match at the venue, Afghanistan chased a target of 283 runs with 8 wickets to spare. Batting second is an advantage at the venue.