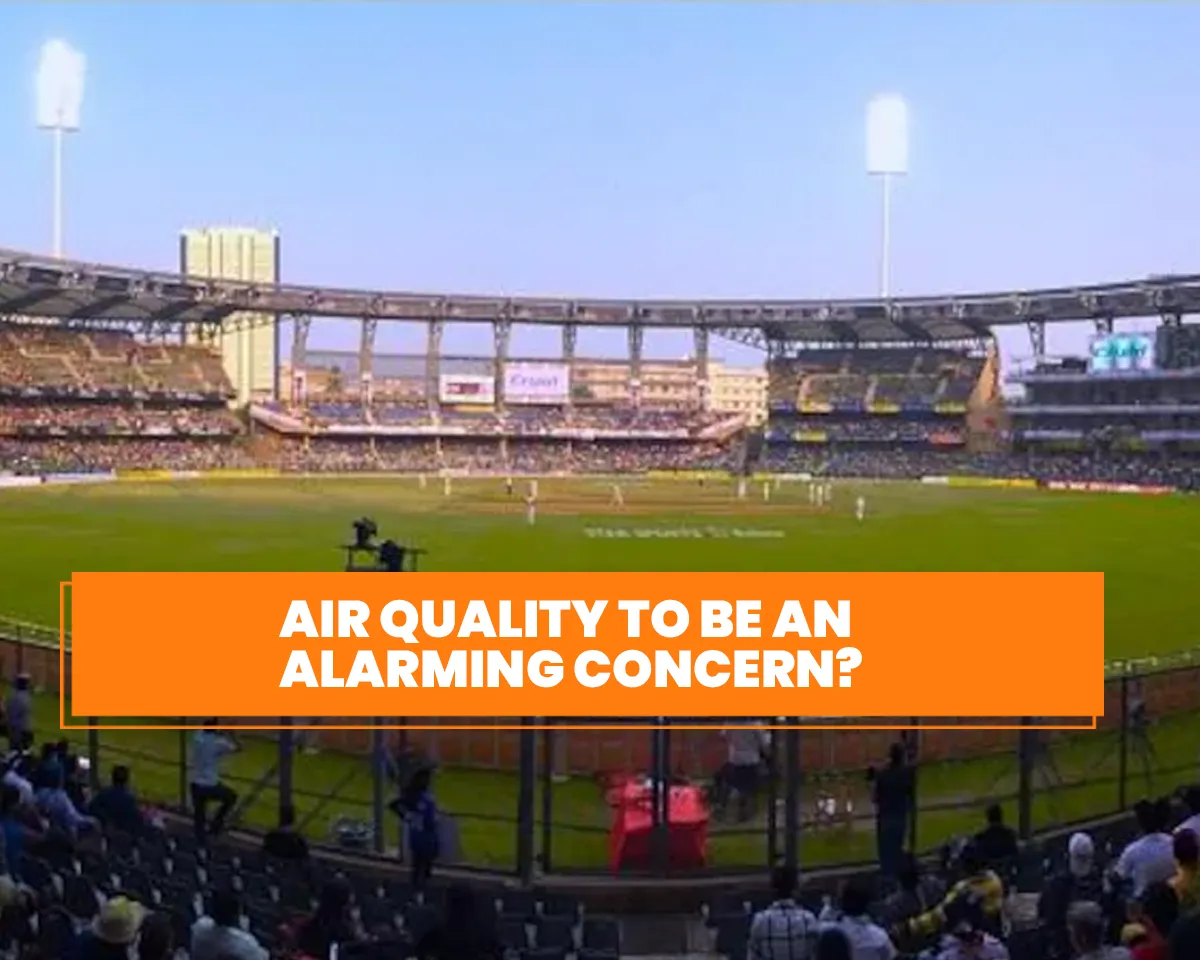 India and Sri Lanka will lock horns in the 33rd match of the ongoing ODI World Cup 2023 at the Wankhede Stadium in Mumbai today. Currently, Team India are unbeaten in the tournament 6 successive wins in the 6 matches they played so far. On the other hand, Sri Lanka won 2 matches out of the last 5 matches they played in the tournament.
Sri Lanka will be eyeing to keep their hopes alive in the tournament with a win over India whereas the latter would look ahead to confirm their semi-final spot with the seventh consecutive win in the tournament.
The weather will also play an important role during the highly anticipated clash between the hosts and the 1996 ODI World Cup champions.
With said that, here we'll have a look at the weather update for the India vs Sri Lanka ODI World Cup 2023 match in Mumbai.
India vs Sri Lanka, Match 33, Weather Report
It will be quite hot and humid in Mumbai on the match day. The maximum temperature might go up to 37 degrees Celsius around the toss time, which is scheduled to take place on 1.30 PM, half an hour before the first ball of the match. The percentage of humidity during the match could be 33 per cent.
As the match progresses gradually, the temperature will lower down to 30 degrees Celsius but things will be quite different in the case of humidity as it will rise to 53 per cent from 33 per cent. With said that, there are very less chances of rain during the match.
Amidst all this, the poor air quality is also going to be a big concern for the players to keep themselves going there during the match at Mumbai's Wankhede Stadium.
"It's not ideal, everyone knows that." - Rohit Sharma on weather concerns in Delhi and Mumbai 
Meanwhile, Indian skipper Rohit Sharma also spoke about the weather conditions, specifically in Delhi and Mumbai amidst the Indian Cricket Board's decision of not using fireworks in these two cities.
"I mean, in an ideal world, you don't want a situation like this, but I'm pretty sure the concerned people are taking the necessary steps to avoid these kinds of situations. It's not ideal, everyone knows that. But, looking at our future generation, your kids, my kids they must get to live without any fear. So, yeah, every time I get to speak outside of cricket, if we are not discussing cricket, I always talk about this, that you know we have to look after our future generation,"