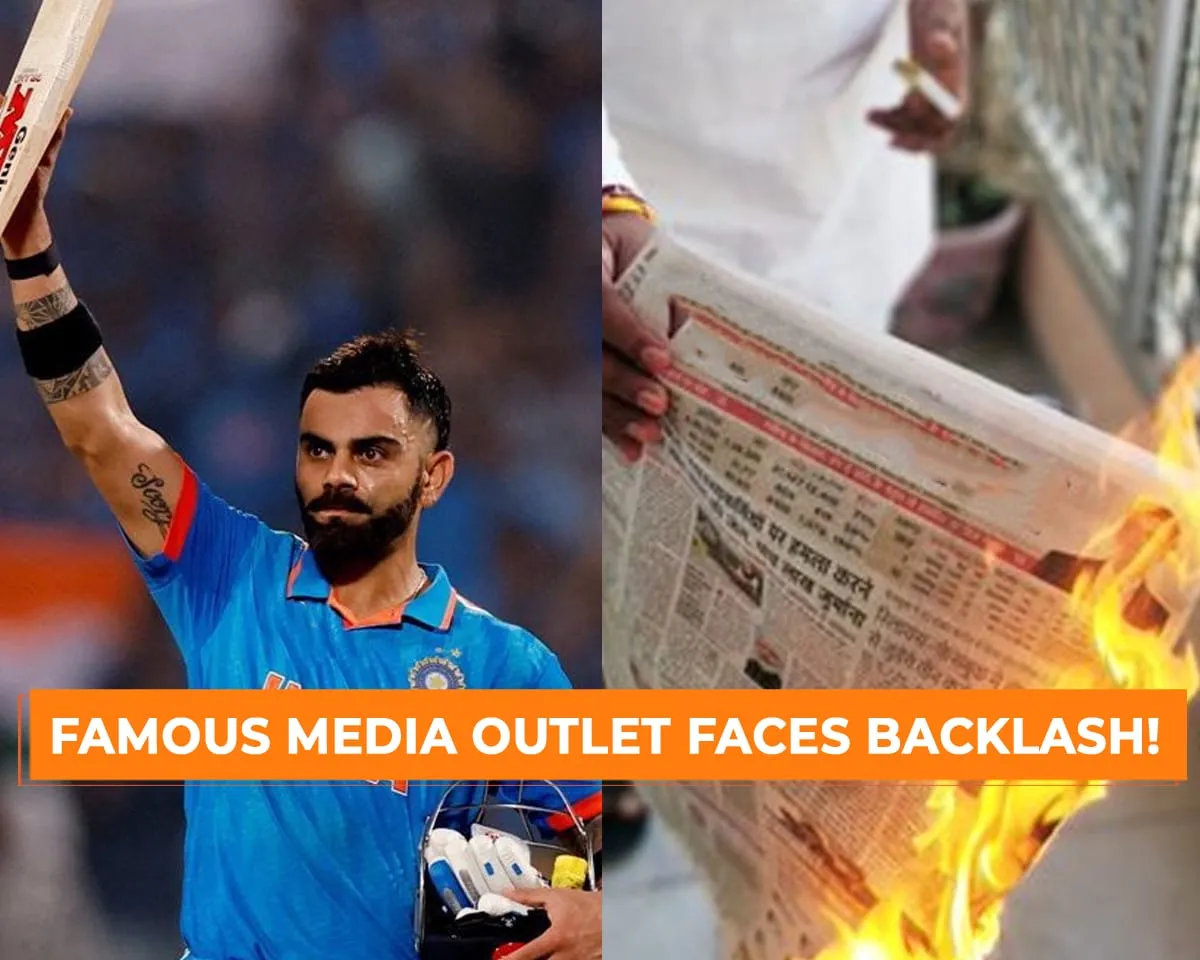 Amid the ongoing ODI World Cup 2023, a debate over Virat Kohli's batting approach in the final moments against Bangladesh and New Zealand has shaken the cricket fervour. Despite being comfortable, Kohli took a risky shot to get winning runs and his century in Dharamshala. However, he failed to do so and got out on 94 runs. Despite the fact that India won the match comfortably, a debate over Kohli's approach intensified.
Meanwhile, a renowned Hindi newspaper slammed Kohli for his approach and criticised him. The article titled 'Shatak Par Ravaiyaa alag alag' (different approaches on a century) compared the batting styles and mindsets of Virat Kohli and Rohit Sharma. Despite being an analysis, the article contained critical remarks about Kohli's approach, leaving his fans deeply dissatisfied.
The article contained words like 'tuk-tuk' for him, which didn't go well with the fans. In retaliation, a huge outrage on social media occurred, which asked fans to boycott a specific newspaper. In some districts of Uttar Pradesh, Virat Kohli fans came out on the streets to burn the paper and ask others to boycott.
What was in the controversial article?
The article sparked a comparison between the batting strategies of Kohli and Rohit, particularly while reaching batting milestones. The author accused the Delhi-born cricketer of prioritising personal achievements over team accomplishments, suggesting that Kohli was overly focused on securing centuries and individual records.
Notably, this critique emerged during Virat's strong performance in the ODI World Cup 2023, amassing 354 runs in six matches, including a century and three half-centuries. His contributions played a vital role in India's impressive start to the World Cup campaign. On the other hand, Rohit has also been phenomenal throughout the tournament by being the highest run scorer for India. He has scored 398 runs in 6 innings at an average of 67.33 including a century and two half centuries.