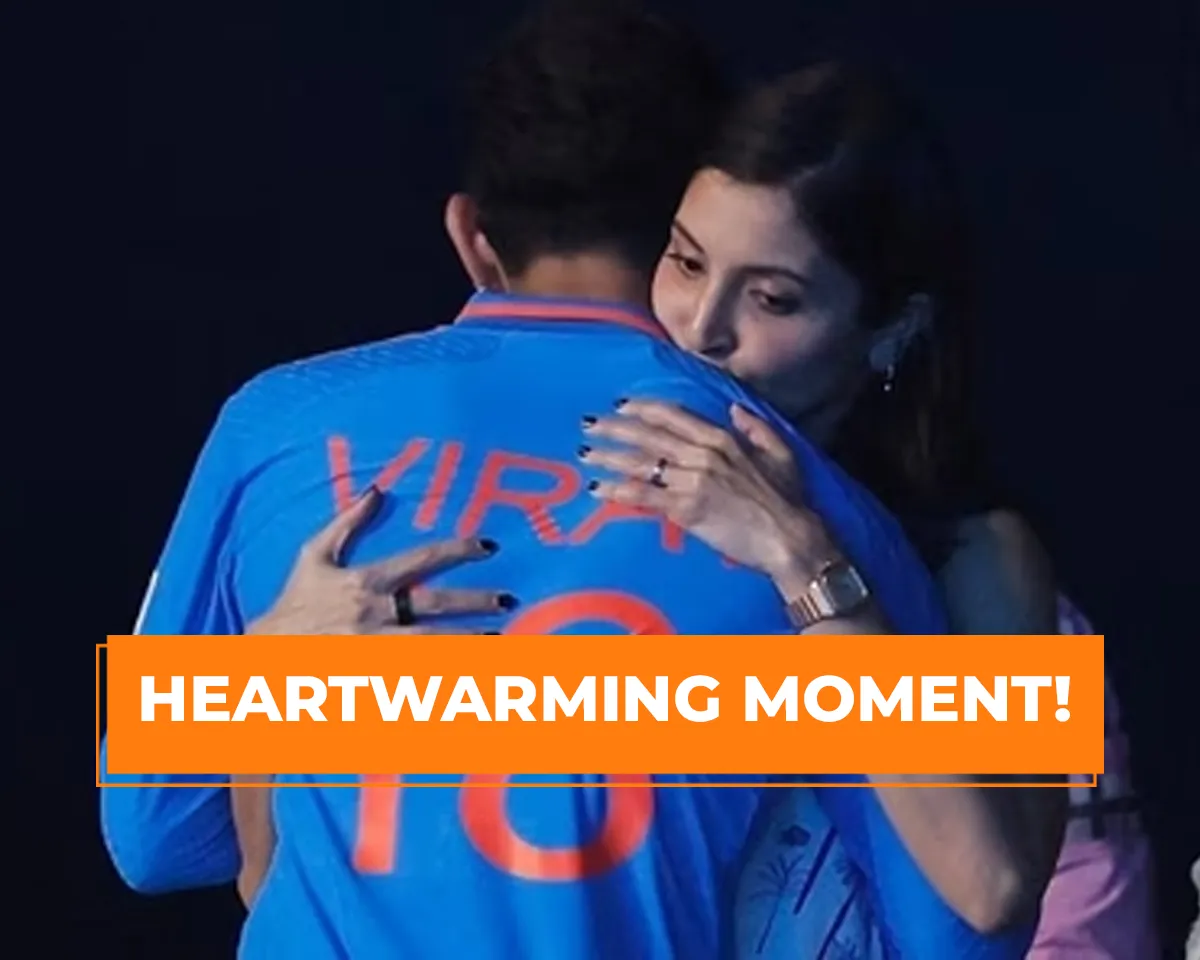 India, after their six-wicket loss against Australia in the final of the ODI World Cup 2023, were heartbroken with the millions of fans after their loss in the final. Virat Kohli was named the Player of the Tournament as the former India skipper scored 765 runs in 11 matches at an average of 95.62. The batter was shattered after the loss in the final. He was in tears while he was leaving the field. 
The 35-year-old batter met his wife Anushka Sharma who was in the stands. Anushka tried to comfort Kohli who was understandably heartbroken with a hug. The picture has gone viral on social media. The couple has always been the talk of the town and their activities are also closely watched by the fans as well. Previously the couple was seen giving flying kisses to each other after Virat reached the milestone at Wankhede in the first semi-final against New Zealand. The batter scored his 50th ODI hundred and surpassed the great Sachin Tendulkar's record. 
Virat has been in exceptional form in the mega event. He scored a fifty in the final as well. The couple is rumoured to be having their second child after Vamika. In the last group game against the Netherlands, Kohli bowled at M Chinnaswamy Stadium, Bengaluru and he also picked up the wicket of skipper Scott Edwards as well. The couple celebrated and the video of which was viral as well. 
India's wait for a major trophy continues
India last won a major trophy in 2013, when they defeated England in the final of the Champions Trophy since then they have lost three major finals and two semi-finals. The current team has been one of the best sides in the world right now and performed superbly throughout the tournament. 
Rohit and Kohli might have played their last ODI World Cup and the duo has performed brilliantly in the tournament with the former giving the best start to the side and the latter anchoring the innings in the middle overs.