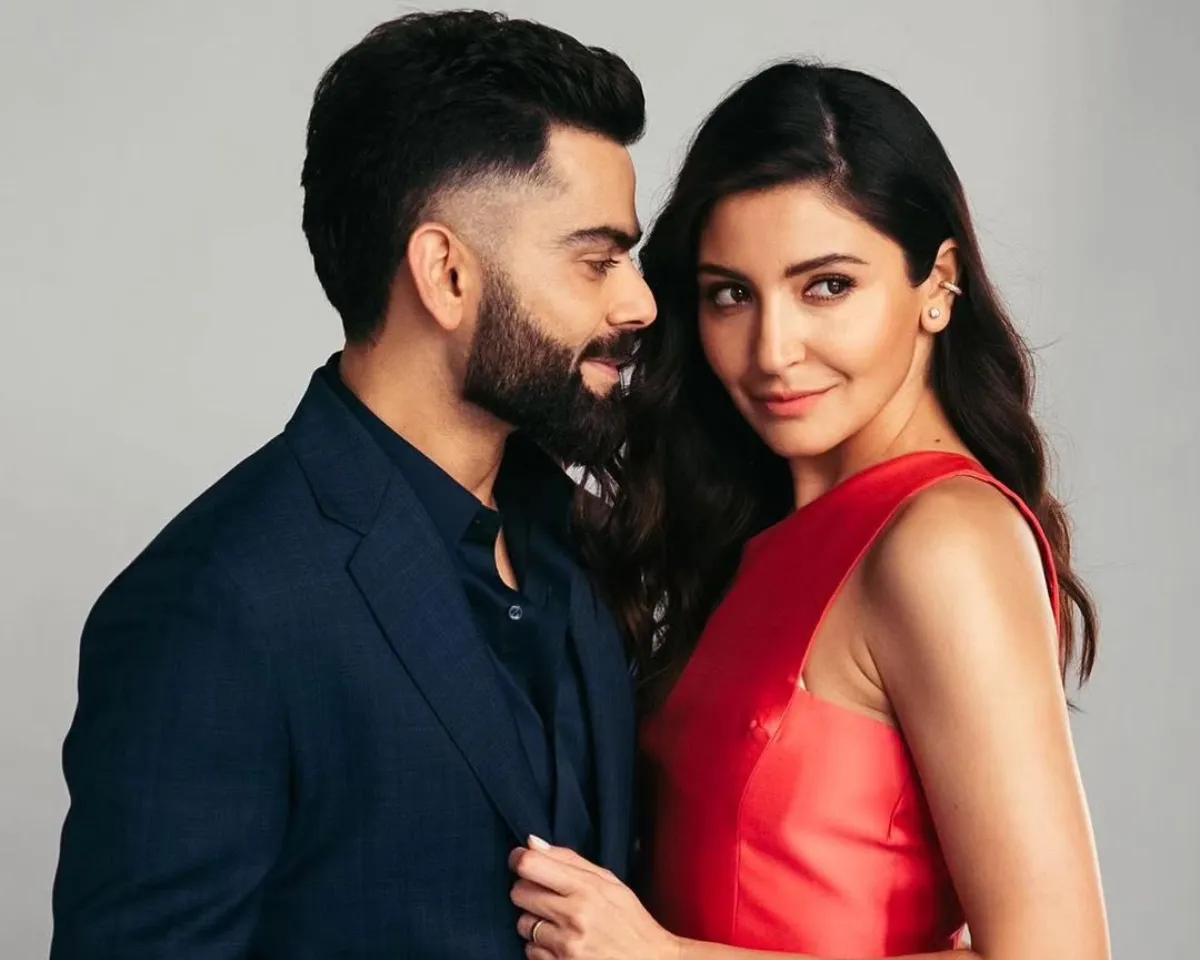 Former India skipper Virat Kohli and the team are on a short in the ongoing ODI World Cup 2023. After India's massive win against Pakistan on October 14, the team will play next against Bangladesh in Pune on the 19th. This is the longest gap they have gotten in the ongoing tournament. Their first three games against Australia, Afghanistan, and Pakistan had precisely a three-day gap each time.
Meanwhile, a photo of him doing an ad shoot with his wife and Bollywood actress, Anushka Sharma has been going viral. Notably, the couple started dating each other after shooting a certain ad way back in 2014. Three years later, they got married in a private ceremony in Italy. In 2021, they were blessed with Vamika, their first child.
Virat Kohli & Anushka Sharma in LUX ad shoot. pic.twitter.com/Z0Rq6LI7gE

— Johns. (@CricCrazyJohns) October 17, 2023
Did Virat Kohli play a role in Cricket's inclusion in LA28?
While the game of cricket has been included in the charter of the Los Angeles 2028 Olympics, it is seen that Kohli has played an indirect role in the same.
"We all recognize the critical importance of a strong digital presence in order to keep the games relevant for the youth. And cricket is offering a unique platform to do so. Think [about] my friend here Virat. He's the third-most followed athlete in the world on social media with 314 million followers. That's more than LeBron James, Tom Brady and Tiger Woods combined. This is the ultimate win-win for LA 28," Campriani said.
"The IOC and the cricket community as cricket will be showcased on a global stage to grow beyond the traditional cricket countries, while the Olympic movement gains access to previously untapped communities of athletes and fans. It's a great example of how one can reach the other."
This is how Twitter reacted
Why is Virat Kohli resembling to Lucifer's look in the series. Also, LUX was Lucifer's nightclub's name

— Lucifer Parody 🇮🇳🇮🇳🇮🇳 (@parody_lucifer) October 17, 2023
King Kohli 👑 with his queen 💖

— Ankur Singh (@ankurgzp) October 17, 2023
King 👑👑 pic.twitter.com/TfFeNB79OT

— RavY* (@Ra__Virat) October 17, 2023
Now I'm gonna use Lux

— Vipin Tiwari (@Vipintiwari952_) October 17, 2023
Couple is made for each other❤️

— Ankit Khanna (@ankit_khanna) October 17, 2023
King 👑 And Queen 👸 Together Best Couple 😍

— GORDXROHIT (@gordxrohit) October 17, 2023
King 👑 And Queen 👸 Together Best Couple 😍

— GORDXROHIT (@gordxrohit) October 17, 2023
Both looking beautiful

— 𝑺𝒂𝒍𝒎𝒂 (@SalmaIqbalKhan) October 17, 2023
Best Jodi Of India

— Vishwajit Patil (@_VishwajitPatil) October 17, 2023
Kuchh bhi kaho Bhai... Jaisa hath Anushka ne maara Aaj Tak koi na maar saka

— Memes Of Bharat 🇮🇳 (@MemesOfBharat) October 17, 2023