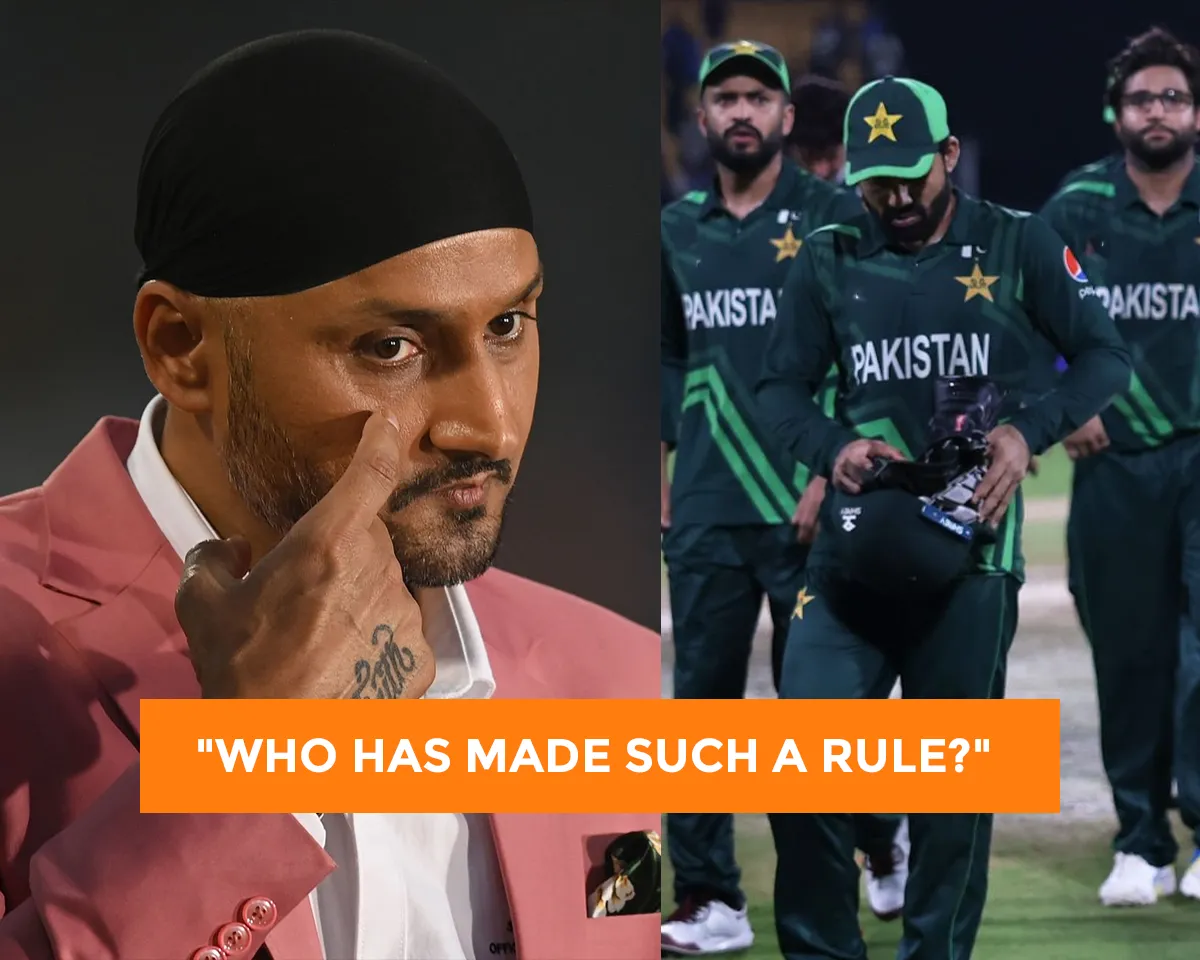 The entire cricketing fraternity is currently centered on only one discussion which is all about the 'Chennai DRS incident' that went on to do damage to Pakistan and South Africa. Notably, both teams locked horns in the 26th match of the ongoing ODI World Cup 2023 at the MA Chidambaram Stadium in Chennai.
The umpiring standards came under the scanner after both teams faced a loss due to the same; first, it happened with star Proteas batter Rassie Van der Dussen when he was given out on an umpire's call and later, it happened to cost Pakistan when they needed only one wicket to win but they couldn't get it due to the same umpiring call.
Meanwhile, former legendary Indian off-spinner Harbhajan Singh also lashed out at the umpiring errors; he also came up with a brutal take on the use of technology and its implementations in the game.
"The umpires committed a blunder." – Harbhajan Singh
"Pakistan did everything right, but the umpires committed a blunder. If the umpire's call is going to be the final call, then what's the need to use technology? Rassie van der Dussen was given out by the umpire because the ball was clipping the stumps. Then, when Tabraiz Shamsi was batting, the ball was still clipping the stumps, but the umpire gave it as not out," said Harbhajan Singh in a video on his YouTube channel.
"If one ball is hitting the stumps, then you are out, and when another ball is hitting the stumps, you are not out," he added. "What is this drama? Who has made such a rule? Even if you play gully cricket, you are out if the ball hits the stumps. Even as per the laws, if the ball touches the stumps, you are out. It doesn't matter how much it has touched the stumps," he added later.
Notably, the umpiring errors that happened during the Pakistan vs South Africa are facing flak from a lot of former cricketers and experts of the game.