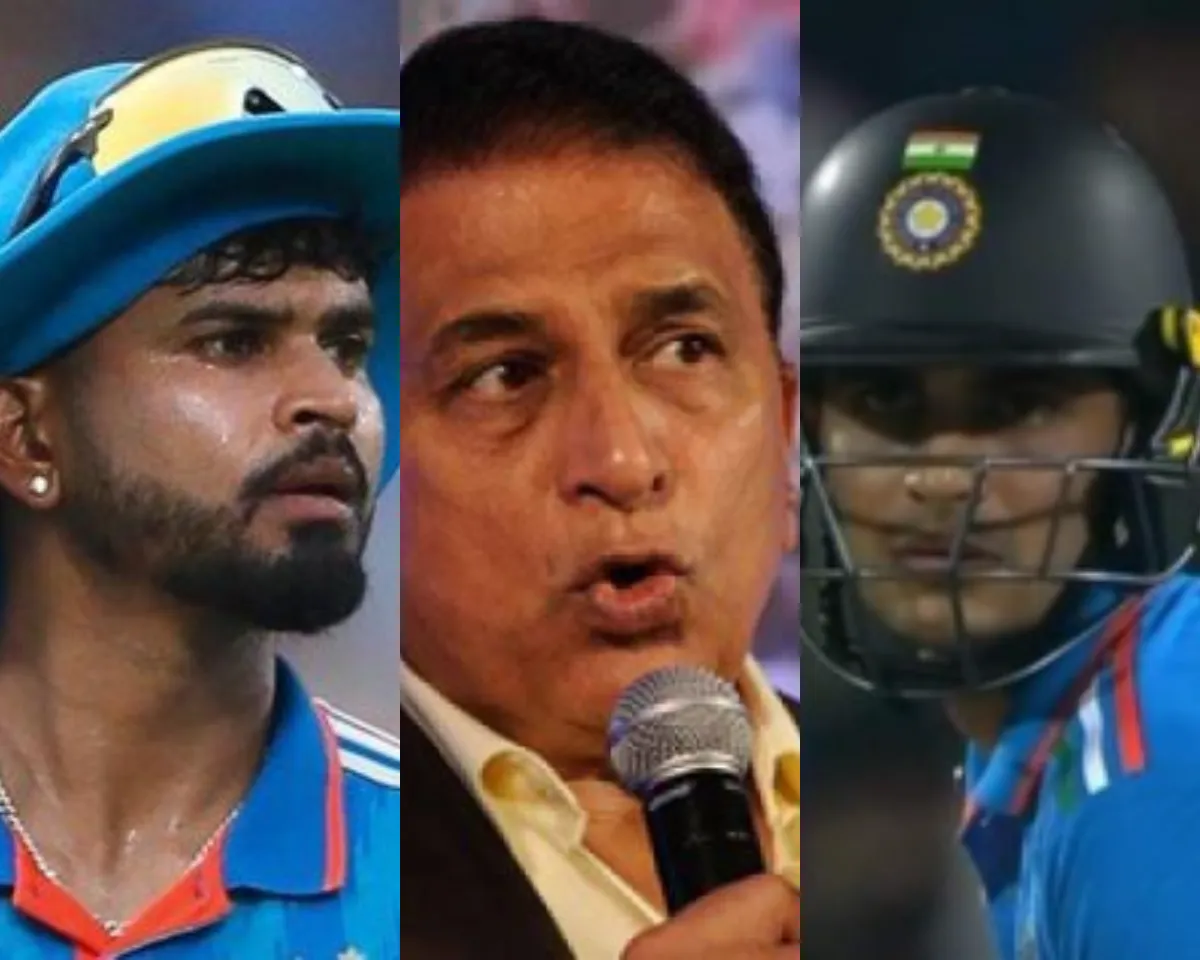 Virat Kohli smashed his ODI career's 48th century and remained unbeaten to help India win easily by 7 wickets in the ODI World Cup match against Bangladesh. Apart from this, skipper Rohit Sharma and his opening partner Shubman Gill also played the crucial knocks of 48 and 53 runs, respectively.
Meanwhile, the wickets of Shubman Gill and Shreyas Iyer didn't look like an achievement of the bowler; it seemed like both of them lost their patience and went back to the pavilion after throwing their wickets to a not-so-dangerous Bangladesh bowling attack.
"You need to know how to get to a hundred and it's important." - Sunil Gavaskar on Shreyas Iyer and Shubman Gill
Subsequently, the former legendary Indians skipper and batting great, Sunil Gavaskar also expressed his disappointment over the dismissals of Shreyas Iyer and Shubman Gill. He also felt that both the batters had a good opportunity to shine with the bat and get their form back.
"He (Shreyas Iyer) lost his patience. He was batting on 19 and threw his wicket away. Shubman Gill (was batting on) fifty (52), threw his wicket away," said Gavaskar while commentating on Star Sports.
"Kohli never does that. Kohli will seldom ever throw his wicket away. He makes you earn his wicket. And that is exactly what you need. When he got to 70-80, realizing that he had an opportunity to get to a hundred why not? Hundreds don't come every day," he added later.
Furthermore, the 1983 World Cup-winning batter also drew a comparison between the current form and the situation of Shreyas Iyer and Shubman Gill.
"You need to know how to get to a hundred and it's important for Shreyas Iyer and Shubman Gill. Shubman Gillis is at least getting hundreds; Shreyas Iyer is not getting hundreds. He is getting his opportunities to bat at number 4 on pitches as good as these and attacks as toothless as this and he is throwing away the opportunity," he said. 
Now, both the players will be in action for India in the next match against New Zealand. Both teams will play this match at the HPCA Stadium in Dharamsala on Sunday, October 22.