At 35, Cristiano Ronaldo is heading towards the end of his professional career, but the Portuguese star doesn't want to slow down. Cristiano's longevity at the highest level is one of the Portuguese remarkable strengths, and the truth is that he continues to be decisive with his goals and assists, increasing his incredible list of achievements.
A solid family base, extreme body care, and an unusual motivation are the foundations of Ronaldo's impressive career and stats since he started at the Sporting CP Youth Academy.
Numbers and stats
Ronaldo's career has a unique dimension, translated in his numbers and stats. The numbers of the Portuguese star truly impress. CR7 is a goal-scoring machine and marks the history of every club he played for, whether it's Manchester United, Real Madrid or Juventus. All of them have a period before and after Ronaldo.
Manchester United
Under Alex Ferguson's guidance and helped by experienced players like Giggs, Scholes or Rio Ferdinand, Ronaldo became a world-class player. In the early years with the Red Devils, he was a natural dribbler. A kind of player that the English fans were not accustomed to applaud. Over time, irreverence and quality were combined with efficiency. And then came the goals and the big titles. Six seasons at Old Trafford, 292 appearances, 118 goals and 69 assists. Among the main trophies: 1x Champions League, 1x Club World Cup, 3x Premier League, 1x FA Cup, 1x League Cup, and 3x Community Shield.
At an individual level, the highlight was the first Golden Ball (2008). He left for Real Madrid as a Manchester United legend.
Real Madrid
Cristiano Ronaldo spent 9 seasons at Madrid and he's, by far, the club's top scorer. The Portuguese scored 451 goals in 438 appearances, averaging more than a goal per game. To understand the dimension of this achievement, Raul spent 16 years to score 323 goals, ending his cycle at the club with 303 more games played than Ronaldo.
But football is not just about goals. Cristiano left Madrid with an incredible list of titles: 4x Champions League, 3x Club Word Cup, 3x European Super Cup, 2x La Liga and, of course, four Ballon D'Or titles.
Juventus
Ronaldo's move to Juventus was a surprise for many football fans, as many thought the Portuguese would be looking to slow down the pace in Italy and start a gradual retirement process. But that was just not true. CR7's ambition remains high and the Portuguese continue to collect titles breaking records.
Among his achievements, like becoming the first player to score 50 goals in Serie A, La Liga and Premier League, Ronaldo and Juventus are collecting trophies in Italy, while looking for the desired European glory. Will Cristiano lead the Italians to a Champions League trophy?
At Turin, CR7 has 63 goals and 18 assists in 88 appearances. He fought for the Golden Boot until the end of this season and was responsible for more than half of Juve's goals.
Portugal
The best Portuguese footballer ever is, of course, the best scorer of the Portuguese national team. Led by Ronaldo, Portugal finally reached a big international title: Euro 2016. Later, in 2019, the team won the UEFA Nations League. Playing for Portugal, Cristiano already scored 99 goals and he's pursuing the record of greatest scorer among the international teams. Ali Daei, from Iran, is only 10 goals away and it will only be a matter of time before CR7 gets there.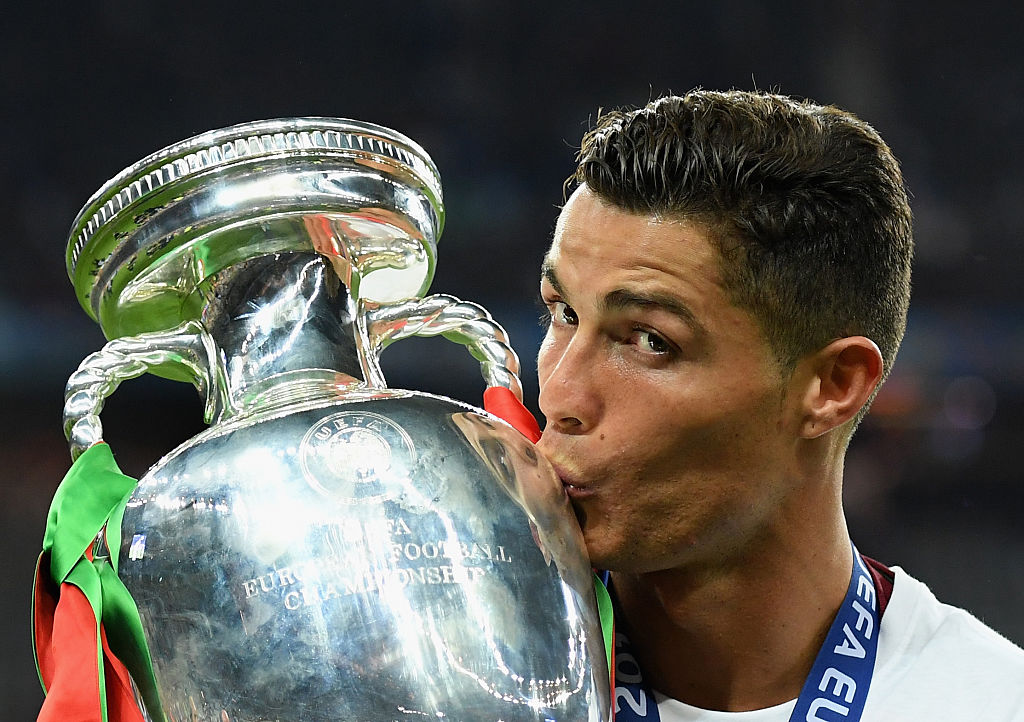 The family
Cristiano Ronaldo's lives in a perfect bubble with his family and close friends. Mother, sisters and brother-in-law are a permanent presence, as well as Jorge Mendes, his manager. The "super-agent" is like a father for Ronaldo.
Like all superstars, between certainties and rumors, it is public that Ronaldo had some affairs with supermodels and celebrities. In 2010, he surprised the world by announcing Cristianinho, his first child, after recurring to surrogate gestation in the United States. Later, he would repeat the process with the twins Eva and Mateo.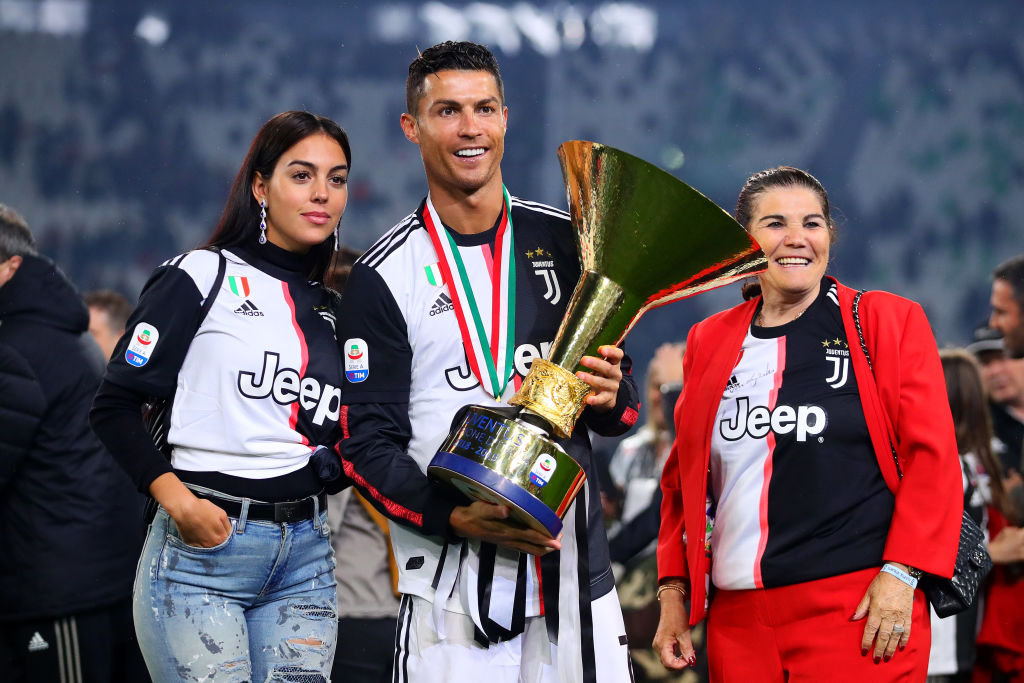 Currently, Ronaldo lives with the Argentinian model Georgina Rodríguez, a relationship that started in Madrid. They have a daughter: Alana is the only Ronaldo's son registered as Portuguese since the other three are registered as Americans.
The billionaire player is also a fan of luxury and exclusive products. Cars are probably the most visible side of this passion. Cristiano has many and all are exclusive pieces. Private jets, watches, jewelry, dream homes and a big yacht are other assets in Cristiano's pocket.