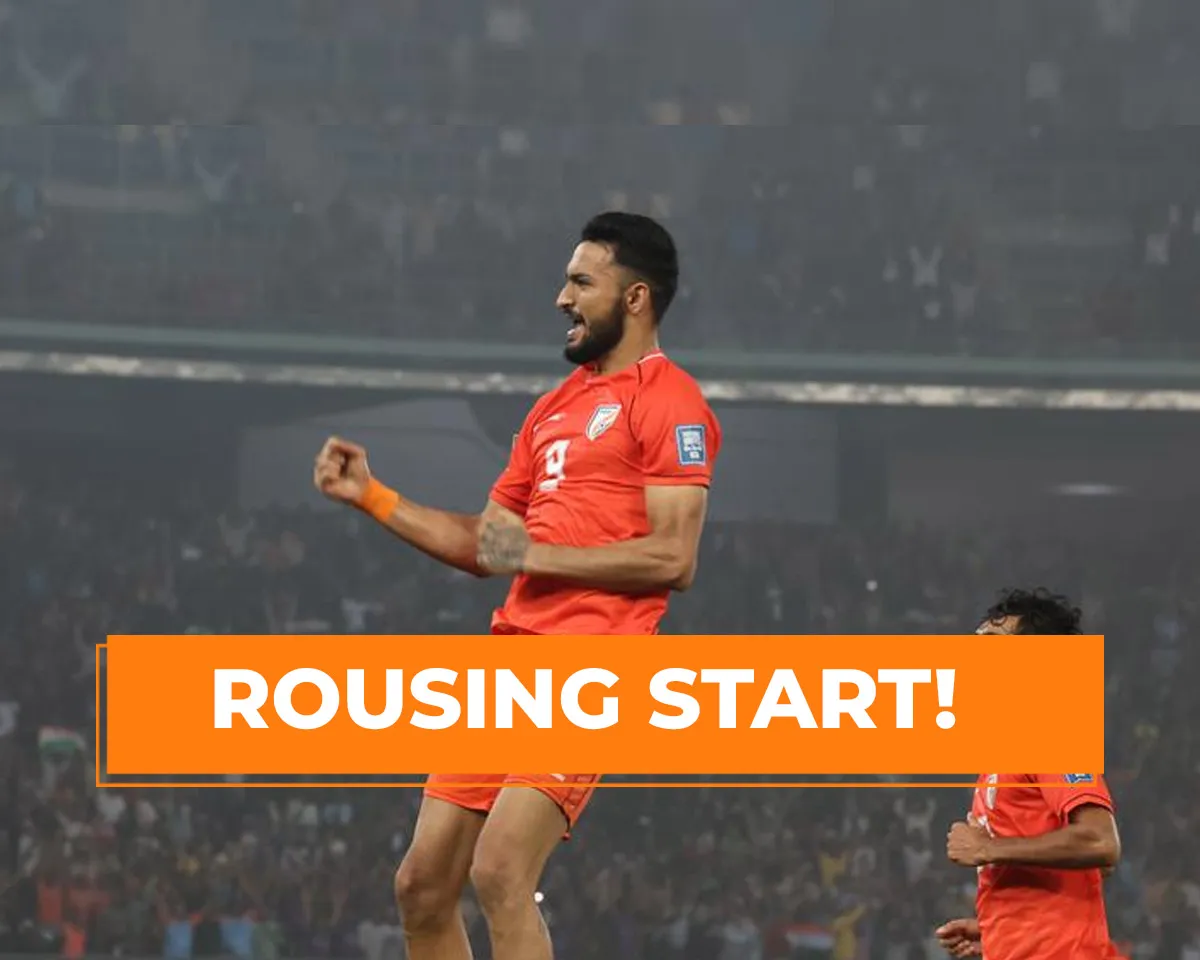 The Indian Football Team were brilliant across the 90 minutes as they secured a 1-0 win against Kuwait on Thursday. It was the first round of the 2026 Football World Cup qualifiers. The Indian Football team were grouped with Asian powerhouses Qatar and Kuwait with Afghanistan being the fourth team.
Qatar had laid down the marker with an 8-1 win over Afghanistan and this was considered a group of death of sorts for India. At 61, Qatar is the highest-ranked team in the qualification pool. India is at 102, Kuwait at 136 and Afghanistan at 154.
Ahead of the game Indian coach Igor Stimac had shown confidence in his players when he said "We had a good preparation. We trained for five days in Dubai, adjusting to everything that we were expecting. How you open the qualifiers, with zero, one or three points, can make a huge difference"
India beat Kuwait by a 1-0 margin
Despite being at 136th rank, Kuwait are a hard team to beat at home. The Indian Football team was up against it when the whistle went off to signal the start of play. In the very first minute, it was Kuwait who had the best chance but the Indian defenders held their own to deny the chance.
India's first chance came three minutes later when Indian skipper Sunil Chettri tried to play a clever pass to Manvir Sing. This time though the Kuwaiti back-line made sure there was no damage done.
Both the teams created a good amount of chances in a bid to take the early lead as the first half ended without a goal being scored. The second half began with the home side making two changes to their team. 
The Indians also made a change in the 64th minute as the pace of the game began to pick up. After sustained pressure, the Indian team took the lead in the 75th minute as Manvir Singh scored the goal. It was a brilliant goal as Manvir got a good connection to a cross from the left wing and the Indian team celebrated the goal. When the whistle went off the Blue Tigers had earned three huge points as they take on Qatar next.