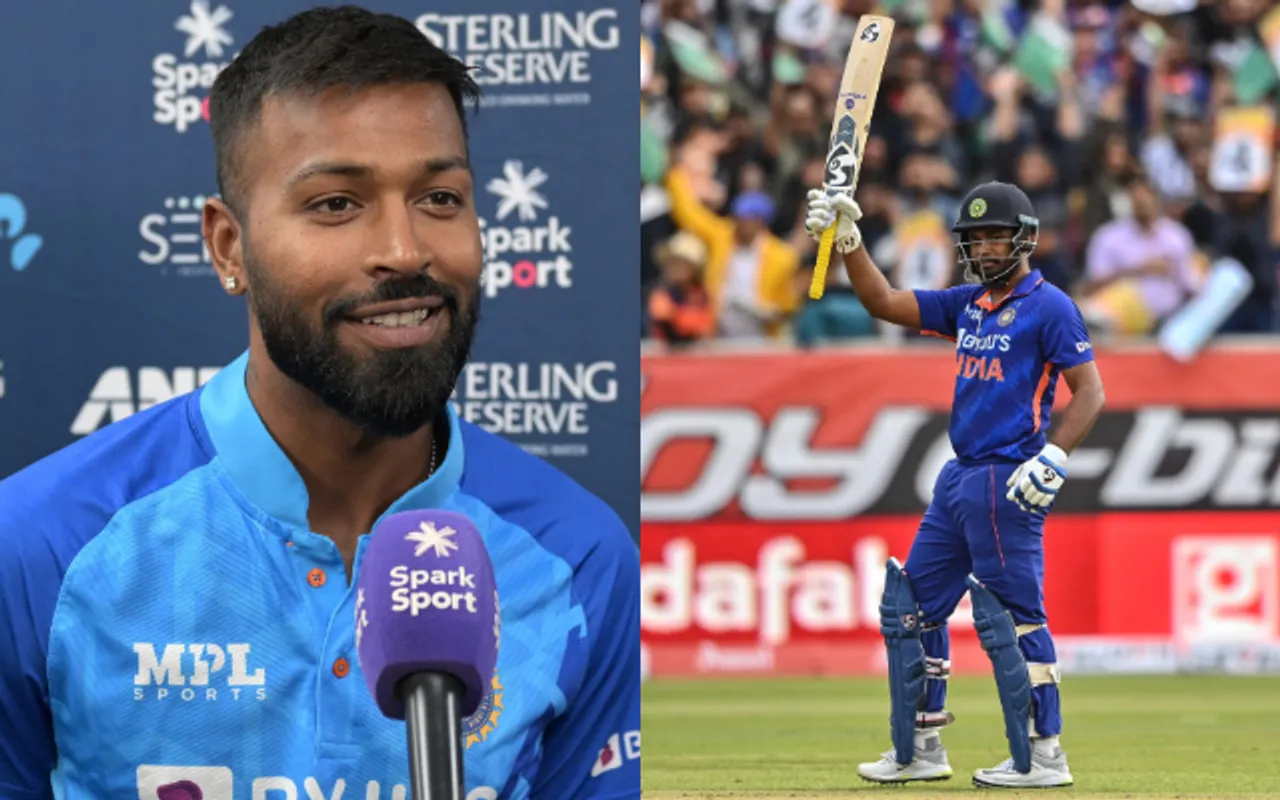 With the third T20I between India and New Zealand ending in a draw by the DLS method, fans found Sanju Samson's snub to be a puzzling one and eventually started slamming the Indian cricket board on social media. However, post the conclusion of the match, when the question was raised at the Indian captain Hardik Pandya, the allrounder said that they could not play Samson for 'strategic reasons' and called it to be an 'unfortunate case'.
Saying that he is always open to talking to players, Pandya added that he wanted to share a good rapport with the team and added that his team will be closely-knit. Further, Pandya said that he is open to listening to players' complaints and added that he would to be the player's captain.
It is because of combination: Hardik Pandya
Adding that players are well aware of the fact that he has nothing personal towards them, Pandya said that he will only drop players when he is not able to play them because of the combination and as per the requirements of the game.
"It's not difficult to handle the situation where players feel security. I share a cordial rapport with all players and the players I am unable to pick, there is nothing personal and even they know it. It is because of combination I am not able to play them," Pandya was quoted as saying after the match.
"I am a people's man and if anyone feels otherwise, my doors are always open to come and have chat with me. I understand their feelings. Sanju Samson is an unfortunate case. We had to play him but for some strategic reason, we couldn't play him," he added.
"I did what the team required and on this tour. I wanted my sixth bowling option to get a fair go and in this series and we have Deepak. If I start bowling, then that guy (sixth option) doesn't get a chance to bowl. Today we played with only five batters and my aim was to ensure that each batter takes additional responsibility," said the Indian captain further.