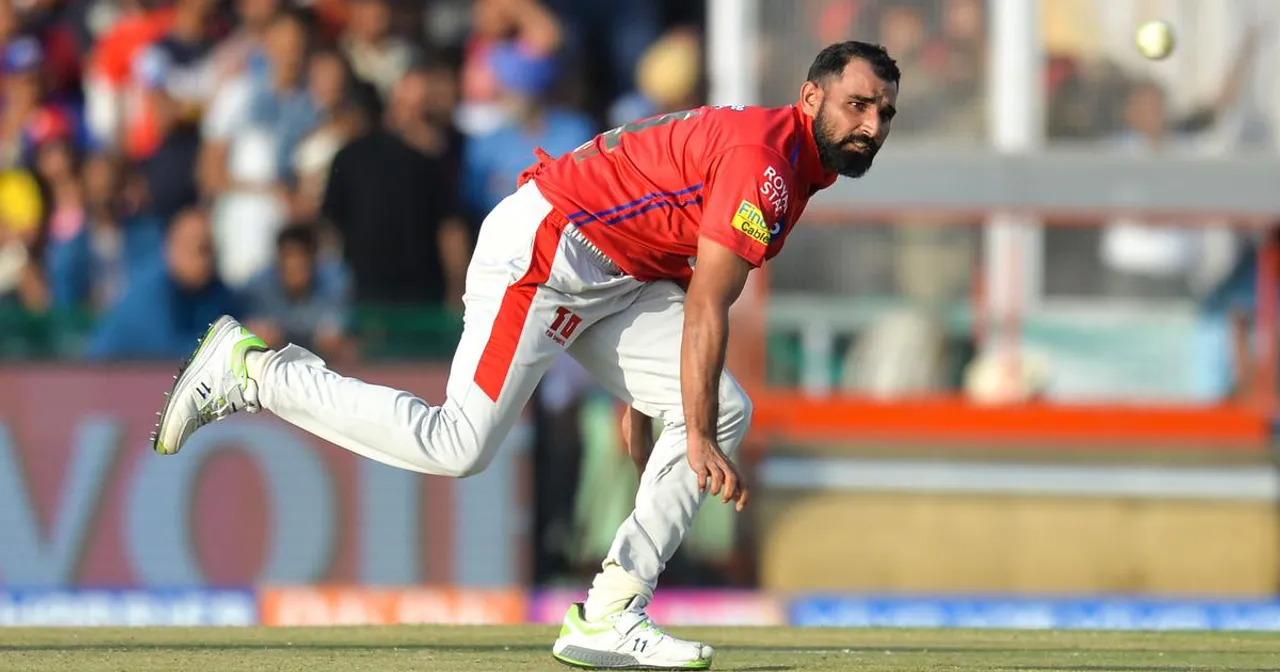 Mohammed Shami and Yuzvendra Chahal are the two key players of IPL as well as Indian team. Shami is the top bowler of Kings XI Punjab, whereas Yuzvendra Chahal is playing for Royal Challengers Bangalore. In the ongoing IPL 2020 tournament, both of them are sharing the first position for the Purple Cap. Both of them have eight wickets in four IPL games.
Shami has expressed his gratitude to Indian skipper Virat Kohli. He has benefitted loads of support from the skipper, which has helped him in giving the game-changing performances for his team.
When Shami was asked about the role of Kohli in helping the current pace attack of India he commented that under Virat, the bowlers get freedom to express themselves a lot. This helps them perform on the field delivering their best.
"I think as a unit you have to trust each other. I think in international cricket the fast bowlers would do well if they had the support of the captain and he's one of those figures. Virat likes to take on a challenge. He's clear with what he wants and he gives us the freedom to play with our strength and also supports us in our decisions, which has helped us perform better," said Shami
Shami talks about his teammates in IPL and India team
Not just Shami, Virat has promoted deadly fast bowlers like Navdeep Saini, Jasprit Bumrah, Umesh Yadav, Bhuvneshwar Kumar, and Ishant Sharma. These are the bowlers, whose contribution has led India to win many home series. Not just the home series, these bowlers are the stars of the IPL tournament.
According to Shami, another most important factor to the success of the bowlers is the culture of motivation within the team and fitness amongst the team members. The team has six to seven fast bowlers as their members. These bowlers have been playing for the last 5 years. Moreover, no matter whoever the selectors are choosing, the bowlers aim at giving 100% to the team. Shami believes that if they carry on building this culture, the junior cricketers will get great benefits. This is the reason why the fast bowlers who are in reserve, the U-19s and others exhibit high quality performances in the matches.
There was a line of worry on Shami's forehead as the IPL approached. He was worried about his performance in the shortest format. However, as the fans have seen so far, he is doing a wonderful job in his performance although his team's overall performance is low. Shami believes and confirms that his teammates have good rapport among them.