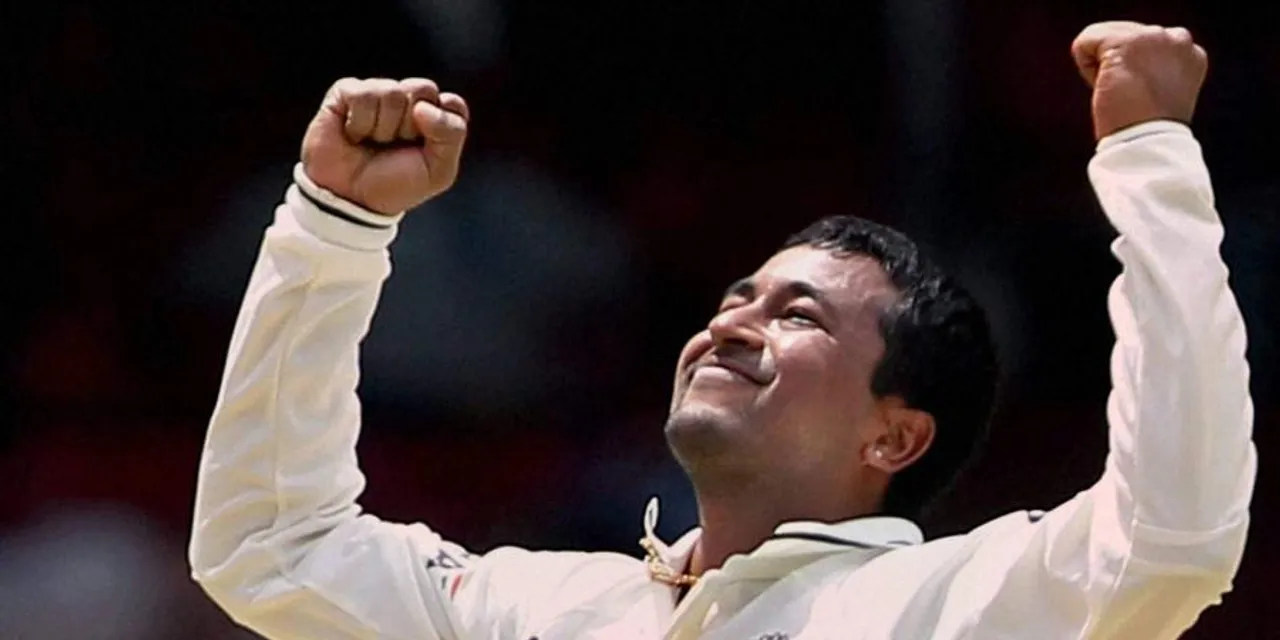 Pragyan Ojha is an all-rounder who represented India in Tests, ODIs, and T20s. He is an attacking slow orthodox bowler and left-hand tail-ender batsman. He was born on September 5, 1986, in Bhubaneswar. While he was studying at D.A.V., he pursued cricket just at the age of 10. Three years after this, he moved to Hyderabad and decided to choose Cricket as his profession.
Ojha played for Hyderabad Cricket Association in domestic cricket from 2004 till the year 2015. He made his Test debut in 2009 in the Second Test against Sri Lanka in Kanpur. Pragyan performed excellently, gaining figures of 2/37 off 23 overs and 2/36 off 15.3 overs and helped India to earn her 100th test win. He won 5 wickets in the 3rd Test in another innings win for India. His first International One Day match against Bangladesh on June 28 in Karachi ended up with figures of 2/43.
Debut match of Pragyan Ojha
He made his T20 debut against Bangladesh on June 6, 2009. Pragyan took 4/21 in four overs and was declared the Man of the Match for his outstanding and match-winning performance. Performed exceedingly well in six editions of the IPL, earning him the praise of his captain Adam Gilchrist and Sachin Tendulkar. Being more successful in the second season, Ojha got a place in the Indian Cricket Team, for the 2009 ICC World T20 in England. He got awarded the Purple Cap. It got given to him for picking up the most number of wickets in IPL3.
He played for Surrey in the 2011 season. The 24 wickets he picked up in 4 games helped Surrey promote to Division, one of the LV Country Championship. He made marvelous come back during the First Test of the West Indies Tour of India. He made his presence felt by taking six wickets for 72 runs in the first innings. In December 2014 he was barred from bowling in competitive cricket because some of his action was illegal, but on January 30, 2015, Ojha cleared the Test and was allowed to resume his bowling.
Career in Ranji Trophy
He played for Hyderabad in the domestic Ranji Trophy. Pragyan also played for Bengal as a guest player in Ranji Trophy for a couple of seasons (2015/16-2016/17). He has achieved World nº5 as his career-best in ICC Player Ranking. He is one of the two spinners to win the Purple Cap in the Indian Premier League. Pragyan joined the Bihar Cricket Team as a guest player for the season of Ranji Trophy. He is one of very few players who has taken more wickets than runs in their scoring in Test Cricket.
On February 21, 2020, he has announced his retirement from all forms of cricket. He played 24 Tests, 18 ODIs, and 6 T20I from 2008 till the year 2013. The last game that he played for India was a test against West Indies in 2013, Sachin Tendulkar's farewell match. He finished with match figures of 10 for 89 and was declared the Man of the Match. His fans will always remember his contribution to Indian Cricket.