La Liga's schedule of play was officially announced this Sunday as the competition begins with a huge derby of Sevilla, opposing Betis and Sevilla on June 11. The calendar for the two first fixtures of La Liga's re-opening were announced, as Barcelona and Real Madrid are battling for the trophy with just two points separating the two Spanish giants on top the table.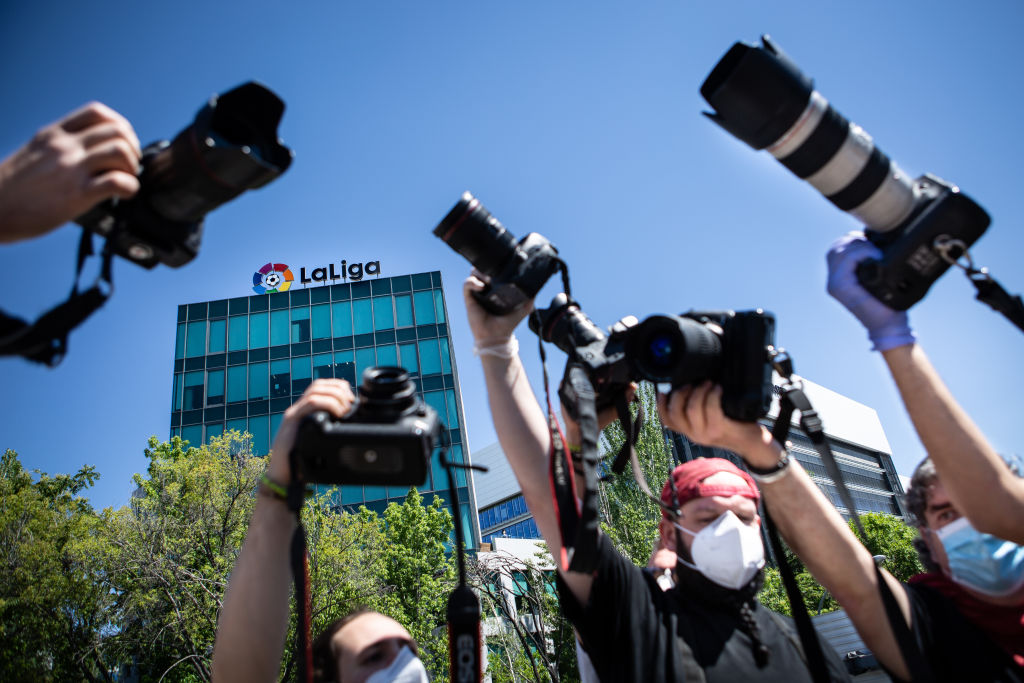 Derby of Sevilla is the opening match
The Spanish Football Championship returns on matchday 28 and the opening match will oppose the two rivals of Sevilla, as Sevilla hosts Betis at Ramón Sánchez Pizjuán on June 11.
On top of the league with 58 points, Barcelona returns on June 13, as Messi and company travel to Mallorca trying to at least keep their 2-point advantage over Real Madrid.
Los Blancos step the pitch on June 14 to host Eibar at Santiago Bernabéu.
La Liga schedule will have matches almost everyday
The competition will have matches almost every day, with a minimum of three days between matchdays. And there are still lots of interesting scenarios to figure out. Barcelona and Real Madrid are separated by just two points on top of the table and, with 11 rounds to play, the fight for the title is exclusive for these two teams.
Sevilla, Real Sociedad, Getafe, Atlético Madrid, and Valencia have just 5 points separating them, and this set of teams will discuss the two remaining spots for next season's UEFA Champions League.
On the bottom of the table, Espanyol has a hard task ahead to maintain their place in the main Spanish Football Championship, as the Catalunya team will try to recover a 6-point disadvantage for Celta Vigo, the first team ahead of the relegation zone.
La Liga schedule of play for matchday 28 and 29
La Liga's Round 28
June 11: Sevilla x Bétis
June 12: Granada x Getafe; Valencia x Levante
June 13: Espanyol x Alavés; Celta Vigo x Villarreal; Leganés x Valladolid; Mallorca x Barcelona
June 14: Athletic Bilbao x Atlético Madrid; Real Madrid x Eibar; Real Sociedad x Osasuna
La Liga's Round 29
June 15: Levante x Sevilla; Bétis x Granada
June 16: Getafe x Espanyol; Villarreal x Mallorca; Barcelona x Leganés
June 17: Eibar x Athletic Bilbao; Valladolid x Celta Vigo; Osasuna x Atlético Madrid
June 18: Alavés x Real Sociedad; Real Madrid x Valencia