Lionel Messi's first steps were made at Rosario, in his hometown club. From a very early age, he left Argentina and held to Barcelona, ​​where he is writing one of the most beautiful pages in football history.
At 8, the little Argentinian genius joined the youth teams of Newell's Old Boys, a club also in the city of Rosario. Messi stayed for a short time. At 13, he would take the step that changed his life forever. Messi left Argentina and joined Barcelona's youth academy. At La Masia, he became a professional player and, for many, the best player in the history of the sport.
Made in Barcelona
Lionel Messi represents everything that we usually identify as a Made in Barcelona player. Intelligent, discreet and perfect technically and mentally. Like Xavi and Iniesta, two of Messi's teammates in Barça's great achievements of recent times.
However, before the massive success, Messi overcame many difficulties in the early times at Barcelona. He had growth problems and had to undergo daily injections in his legs to complete a four years treatment (from 12 to 16 years old). He already admitted that it was a painful process and that he had to get used to living with the pain, but in the end, we know today, everything was worth it.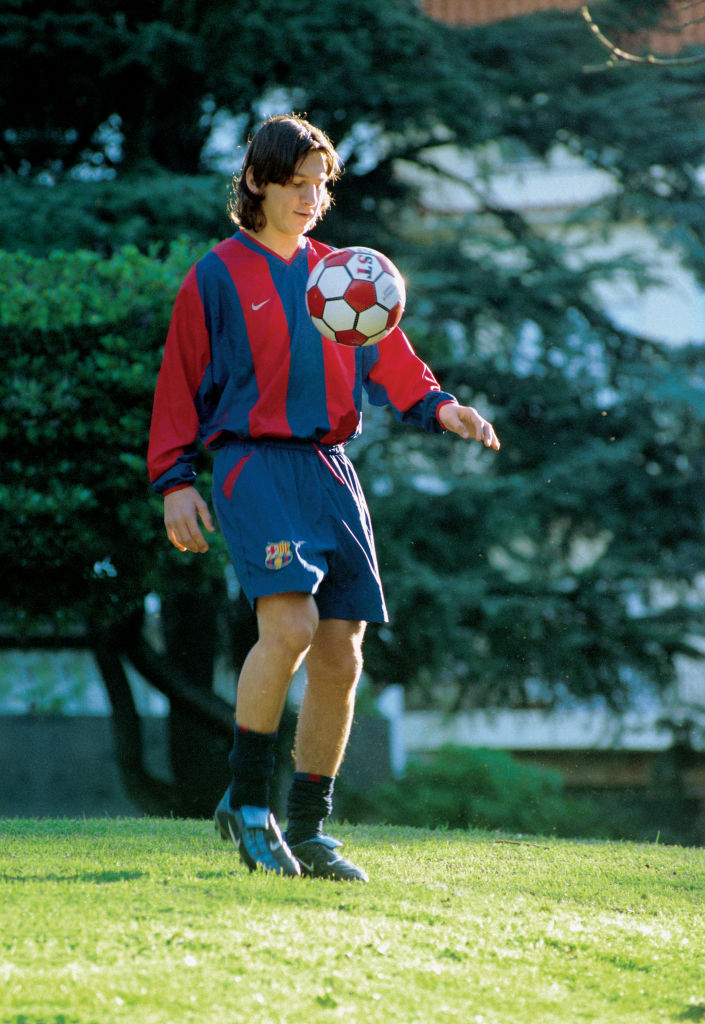 At 16, Messi did his first appearance in Barcelona's first squad ​​in a friendly match against FC Porto, at Estadio do Dragao. His official debut for Barça came almost a year later, on October 16, 2004, against Espanyol. His first goal was in the following season, against Albacete. After a first try, Messi ended up blowing up the Camp Nou stands for the first time after a perfect lob over the keeper. It was a big moment and it seemed that everyone already knew what was coming.
Titles and multiple records
When we talk about Messi's records, the easiest way to do it is to talk about the ones he's yet to achieve. Still, even at the risk of missing out on some important facts, let's talk about the most important and impressive ones.
Messi has 34 titles as a senior professional player and all of them with Barcelona's shirt. He is the athlete with the most titles in the club's history.
4x Champions League
3x Club World Cup
3x UEFA Super Cup
10x La Liga
6x Spanish Cup
8x Spanish Super Cup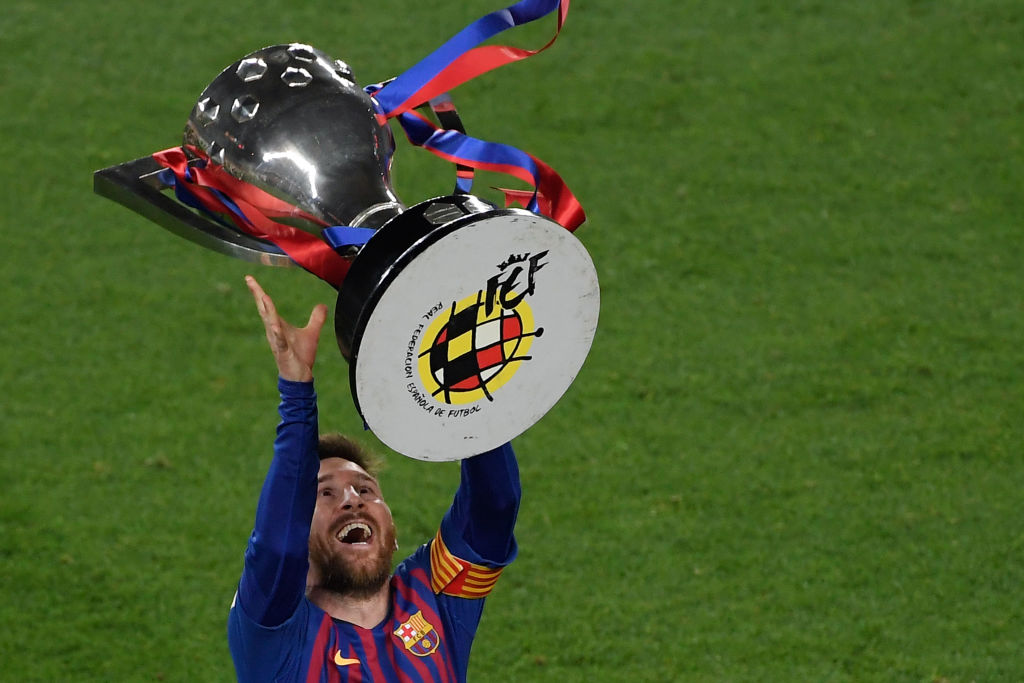 Messi's virtuosity marked an era in football and it is no coincidence that he is named, by many, the best football player ever. La Pulga, ET, or Dios are some of his nicknames. At the individual level, he has multiple records and some of them are just out of this world.
633 goals for Barcelona – Only Pelé has more goals
6 Golden boots
Spanish football's top scorer – 485 goals
Spanish football's top scorer in a single season – 50 goals
Highest scorer in a single year – 91 goals
Top scorer in a single European season – 73 goals
Highest scorer in the history of El Clásico – 27 goals
Argentina's top scorer – 70 goals
In addition, he is also a sixth time Ballon D'Or winner. Messi was considered six times the best player in the world and this is also a record. No player did it before. And he's still the main contender every year.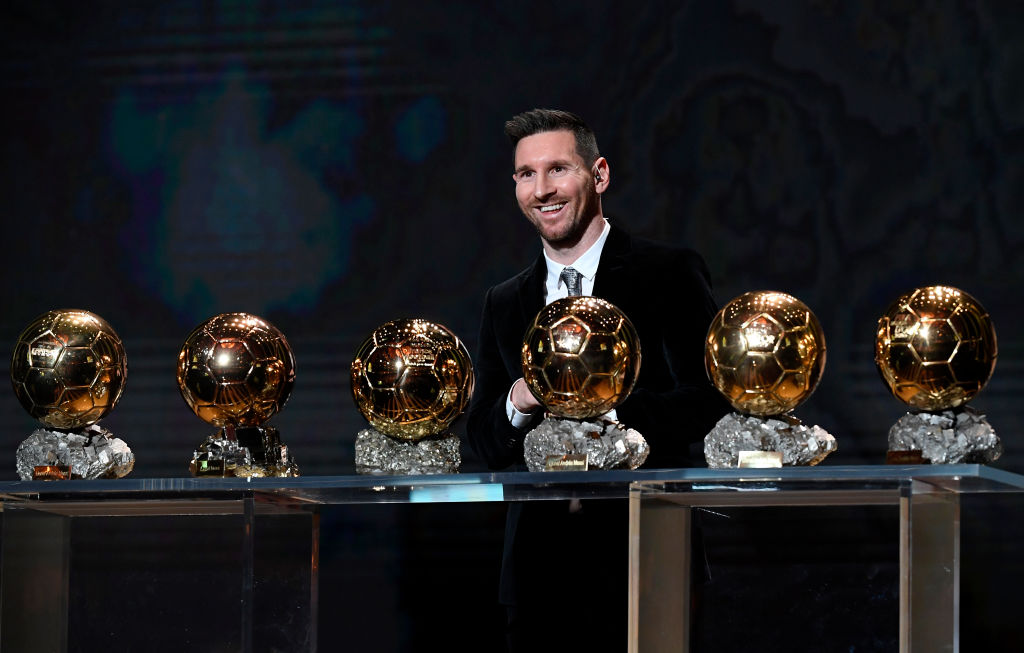 The Argentine star's career has only one gap. He didn't win a major competition with the Albiceleste. Messi played two Copa America finals, both lost to Chile on penalties, and a World Cup final lost to Germany in extra time. Messi won the Olympic gold medal and the U20 World Champion with his country.
Personal life
Lionel Messi is a discreet person, contrary to what he shows in the football field, where he assumes the spotlight. He is married to Antonella Roccuzzo since 2007, a love story that started when Messi had only nine years old.
The couple has three children. Thiago, Mateo, and Ciro are a usual presence in the Camp Nou stands and are also protagonists in some family moments that parents share on social media.
Being one of the highest-paid athletes on the planet, Messi's luxury life takes part far from the lens of photographers. Luxury cars, houses and vacations are some of the privileges that Lionel Messi doesn't deny, but there is no record of "excesses" considering the salary of the Argentinian.