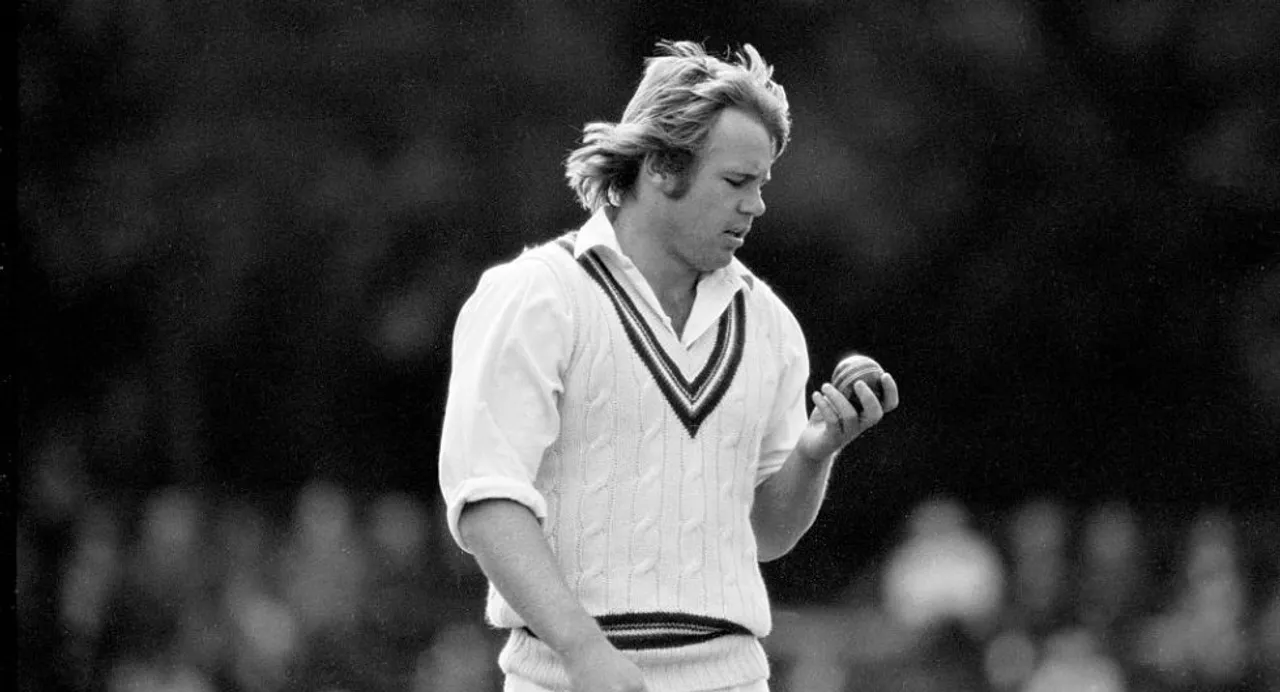 Michael John Procter, famous with the name, Mike Procter, hailed from a family of cricketers. He was born on September 15, 1946, in Natal. His father Woodrow Procter also played First-Class cricket for Eastern Province. His elder brother too played for Natal. Having hailed from a family of cricketers, it was natural Mike's first preference was to take cricket as his career. Otherwise, he was a versatile sportsperson who played hockey, lawn tennis, squash and he was an athlete in his school team.
He was just 12 years of age when he hit five centuries at Highbury Preparatory School. He started playing as a wicketkeeper-batsman at his school level, but later he excelled himself in fast bowling.
Michael John Procter made his debut in Test Cricket by playing against Australia at Durban in 1967. He was not much success with the bat. He could score only a single run but his performance as a bowler was superb. He claimed 7 wickets for 98 in the match. His Test career did not prolong as the team was banned by ICC from playing International Cricket because of the apartheid policies of the South African government. Procter was the worst victim of that era. He could only play 7 Test matches, and his scoring was 226 runs at 25.11 and he claimed 41 wickets at 15.02.
The period between isolation and return to international cricket was the time of frustration for Procter. He was disappointed and angry not only with the government but also with the ICC. But he didn't stop playing First-Class cricket. He continued playing for Gloucestershire between 1965 and 1981. He showed his all-round feats while playing against Worcestershire in 1977. Procter scored 100 before lunch and picked up 13 wickets for 73.
Procter played county cricket for 13 years
Again in 1979, the history repeated he made 100 runs before lunch and made a hat-trick, playing against Leicestershire. After Garry Sobers and Ravi Shastri, Mike Procter became the third batsman to hit sixes in six consecutive balls in the First-Class cricket.
He played county cricket for 13 years. He led the Gloucestershire and took the team to great success in the overseas matches. Procter claimed the best player award of  ProfessionalCricketer' Association Player of the Year in 1970 and again in 1977. The Gloucestershire team won the prestigious Benson & Hedges Cup in 1977 under his leadership.
Later he became the coach of the Northamptonshire cricket team. The team won the Natwest Trophy in 1989-1990 under his guidance. He was also the coach of the South African team, and the team beat England by 356 runs at Lord. Later Procter became the ICC match referee in 2002 and officiated 47 Tests, 162  ODIs a and 15 T20s. He dedicated all his life to cricket. He was appointed as convenor of selectors in 2008 by the South Africa cricket board.