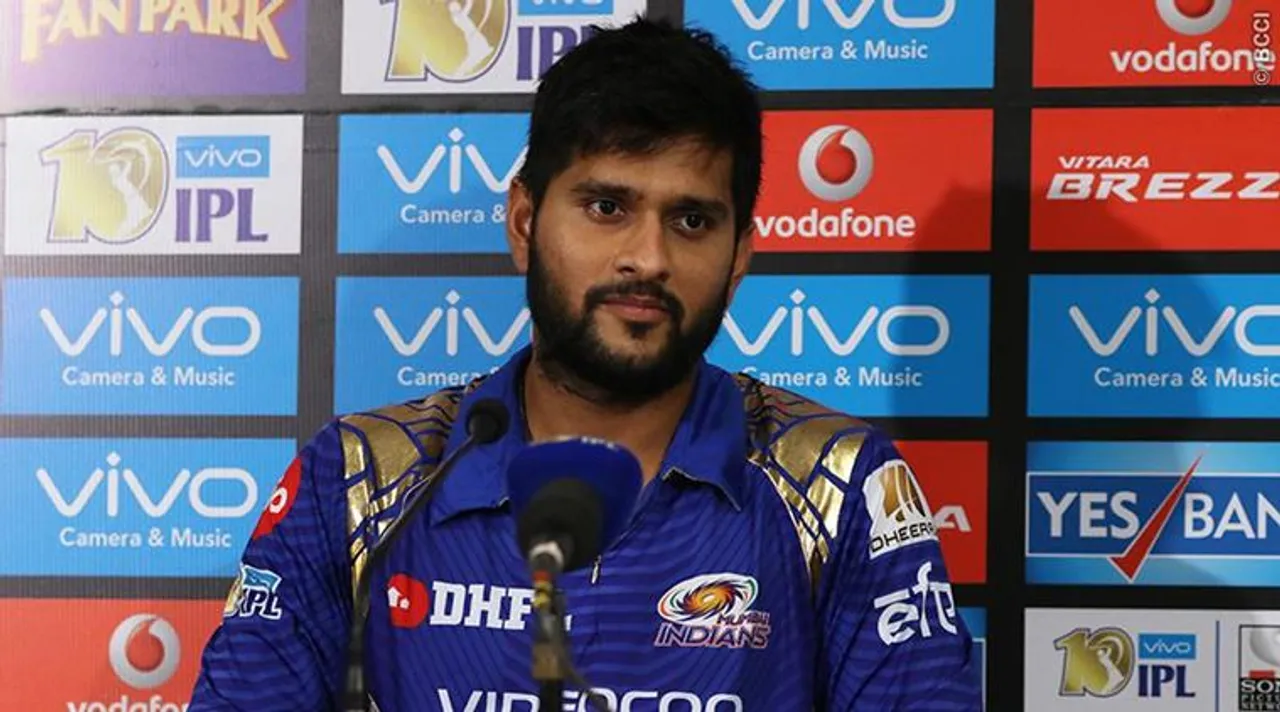 Saurabh Tiwary is into his third spell with Mumbai Indians in the IPL. The Mumbai-based team first roped him in from the U-19 Players' Draft of 2008. He remained as a part of the Mumbai team till 2010. After a gap of almost 7 to 8 years, he got back in the team to play the 2017-18 IPL season before joining the most successful IPL team in 2020 once again.
Tiwary is known for his hard-hitting capacity and has won a decent amount of success in the IPL tournament. He got the Emerging Player of the Season award during his success periods of the IPL. Although he has not been dependable for his side, Tiwary has made it a point to perform, whenever he got any opportunities.
Team Mumbai Indians have supported Saurabh Tiwary always
Tiwary opened his record in IPL 2020 by scoring the most runs for his side in the opener game of the season against Chennai Super Kings (CSK). The Mumbai team management picked him up before Ishan Kishan in the playing XI. According to Tiwary, he owes a lot of his success to the team and said that Mumbai Indians have supported him all the time.
"I was with the MI for the 2008, 2009 season. I only got to play 1-2 games but they still invested in me. Then in 2010, I got the opportunity to play. Things clicked, and I'm still playing. 2010 was a dream season for me," Saurabh Tiwary told MITV.
Saurabh Tiwary further added that Mumbai Indians played well during those seasons. He was tremendously supported by the team and Sachin Tendulkar.
Mumbai Indians have consistently supported him and given him the greatest stage to play. He feels good to be back at the IPL. According to him, MI made him the cricketer he is today. He likes to play for them since it involves pride. No matter there are 8 teams in the IPL tournament, however, MI is number one among all the teams for him. He concluded by stating that MI is "One Family" in all perspectives and his heart will be with them always.
Saurabh Tiwary has an average of nearly 29 in the shortest format. Furthermore, he has 13 half-centuries in his record.