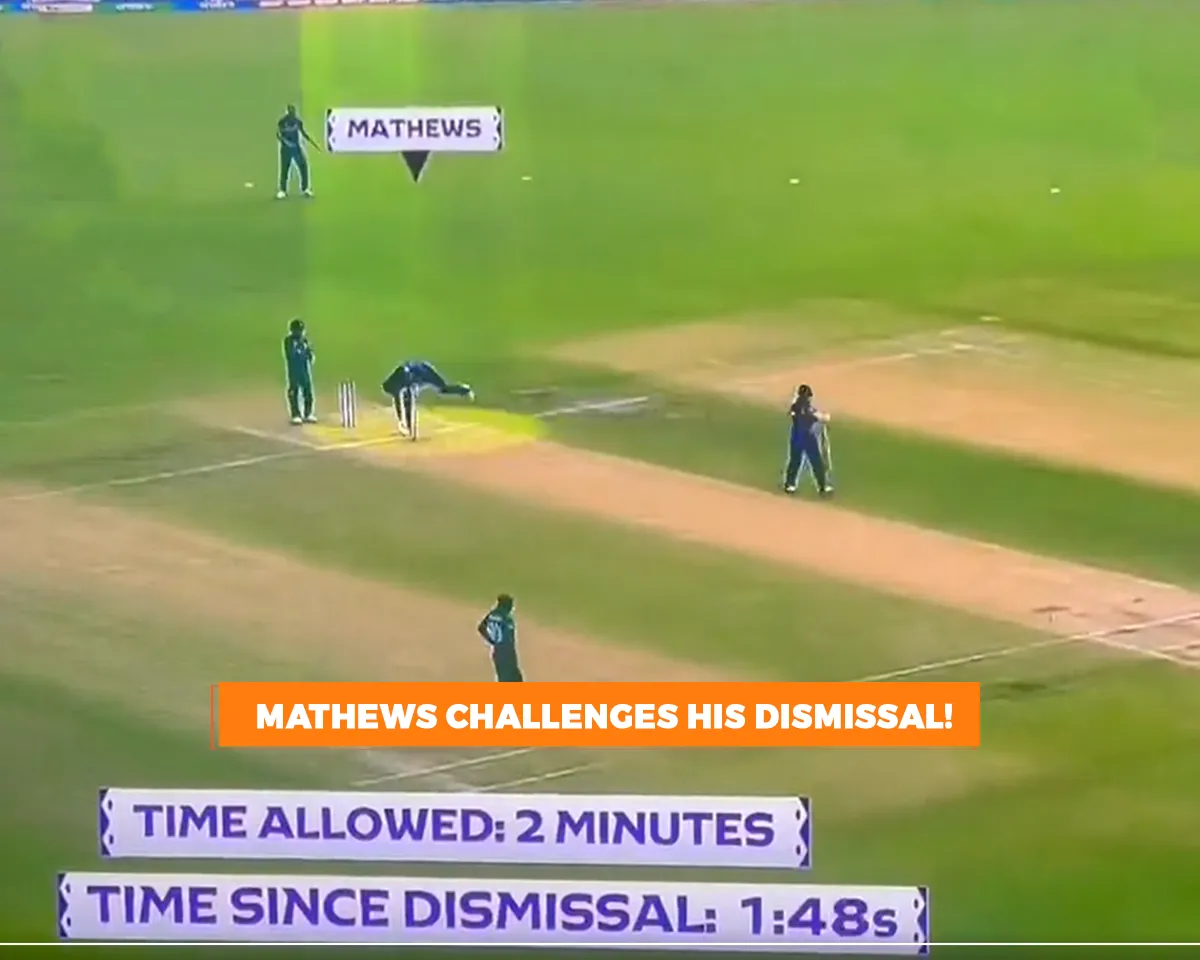 Angelo Mathews has posted a video regarding his dismissal in the match against Bangladesh in the ODI World Cup 2023. In Delhi's Arun Jaitley stadium, Mathews became the first ever victim to be given 'Timed out' in international cricket. As the opposition captain Shakib Al Hasan appealed for the dismissal, the on-field umpire declared it out, as per the rule of the game. 
The decision became highly controversial as Mathews suffered an issue with his equipment as he entered the middle of the dressing room. As soon as Mathews took his mark, he realized that the strap of his helmet had come out. Mathews then called for a change in the helmet from the dressing room, which was not recognized by Shakib and the umpire, as it was not informed to them. 
As the delay in the play increased, Shakib appealed for the 'Timed out' dismissal. The umpire found him guilty and declared out. Mathews was frustrated and pleaded with Shakib to understand the situation. But the Bangladesh captain refused to take back his appeal. Mathews went back to the dressing room with a dejected look. Even in the dressing room, Mathews was seen in tears. 
Angelo Mathews gives video proof of his dismissal
After the match, Mathews spoke about his dismissal in the post-match conference. The Sri Lankan batter was not happy with the act of Bangladesh players and said that it was common sense to realize that there was nothing wrong on his part. The experienced batter further added that Bangladesh stooped too low to get his wicket in the match. 
To prove himself, Mathews posted the video of his dismissal. In the video, Mathews was seen in the middle within 2 minutes. But Mathews failed to play the first ball before the stipulated time. Mathews wrote about the same on X. "I rest my case. Here you go you decide," wrote Mathews on X. The video of Mathews received a lot of support from the fans, who stuck by their opinion that the Sri Lankan batter was unduly given out. 
Watch the video of Mathews' post here -
I rest my case! Here you go you decide 😷😷 pic.twitter.com/AUT0FGffqV

— Angelo Mathews (@Angelo69Mathews) November 7, 2023