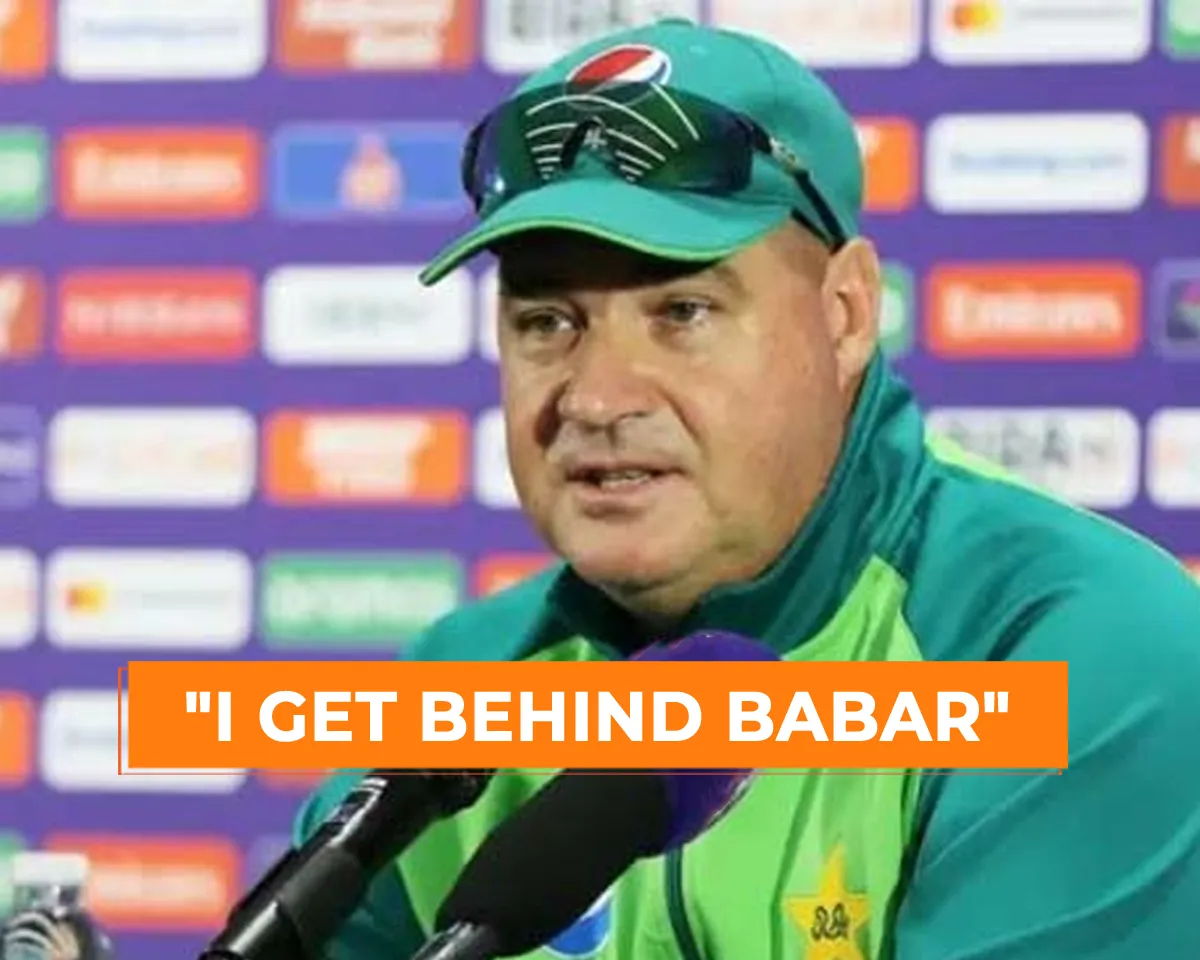 Pakistan was knocked out of the ODI World Cup 2023 by England. In their last group stage match, Pakistan had to beat England either by 287 or more runs or chase down the total in 2.4 or lesser number of overs to qualify for the semifinal of the tournament. As things panned out, Pakistan could not even register a win in the match, let alone improve their net run rate to qualify for the knockouts. 
After the campaign of Pakistan came to an end, Mickey Arthur appeared in the post-match conference. The reporters asked about the campaign of the team in the tournament. Arthur said that Pakistan has a lot of youngsters, who form the core of the team. The Pakistani coach felt that the team could be built around the young players, who possess immense talent with them. 
After the loss of Pakistan in the matches against Afghanistan and South Africa, Babar Azam's captaincy came under scrutiny. The star batter of Pakistan did not have as great a tournament with the bat as he would have liked. But his decision-making in some of the matches was questioned. Arthur was asked about the same in the press conference. 
'

He's a young guy that needs to be taken on the journey with' - Mickey Arthur
Arthur felt that Babar needed to be backed. Arthur said that Babar is young and will learn from his mistakes. The Pakistan coach said that it is natural to make mistakes and backed Babar to go a long way. "We were a real tight-knit unit. I get behind Babar. Babar is very, very close to me. He's a young guy that needs to be taken on the journey with him. He needs to be shown the ropes," said Arthur in the press conference. 
Babar did not have that good a tournament with the bat. In 2019, Babar was one of the best batters of the World Cup with 474 runs at a stunning average of 77. In 2023, the numbers were reduced hugely. In 9 innings, Babar scored only 320 runs at an average of around 40.