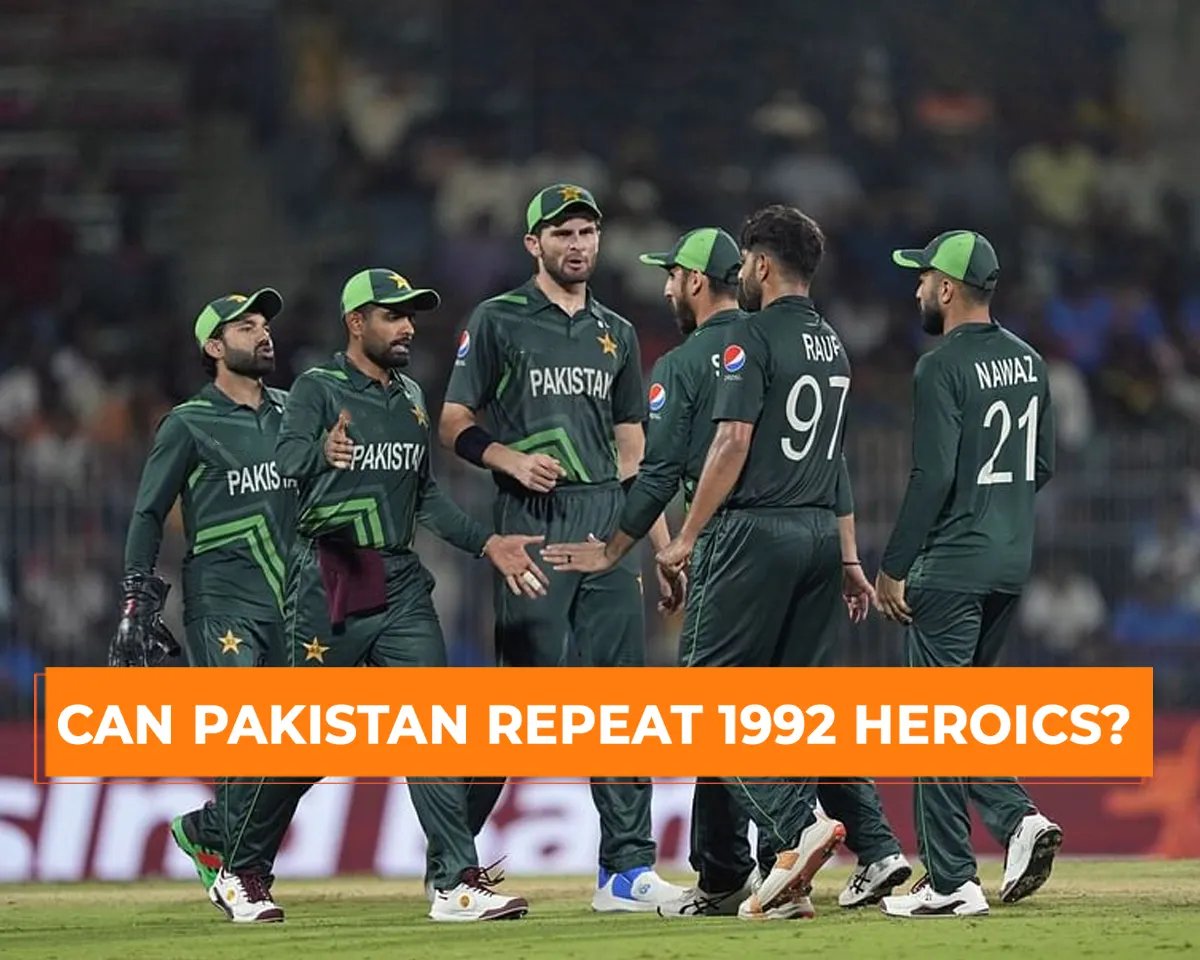 In the ongoing ODI World Cup 2023, 1992 champions Pakistan have been one of the most disappointing teams. After registering two back-to-back victories against the Netherlands and Sri Lanka, the team failed to put up a show in the next four games. As they are now on the verge of elimination, fans and cricket pundits are expecting a miracle to help them finish in the top 4.
Despite having a fiery top-order and world-class bowling attack, Pakistan has failed to perform against big teams. However, mathematically, they still have a thin chance to finish in the top 4 and repeat their 1992 heroics. To do that, Pakistan first needs to win all of their remaining games against Bangladesh, New Zealand, and England.
Despite winning all of their remaining games, the Pakistan cricket team faces an uphill battle in their quest for a spot in the World Cup semi-finals. With just three games left, a maximum of 10 points seems insufficient for their advancement. Their fate relies heavily on other teams' performances, demanding specific outcomes.
Pakistan needs favour from New Zealand, Australia, and England
For a shot at the semi-finals, Pakistan must secure wins while closely monitoring Australia, Sri Lanka, and New Zealand's results. Pakistan will want Australia to lose all their remaining games against Afghanistan, England, and Bangladesh. This will leave them with 8 points, increasing Pakistan's chances. Now, Pakistan will want Sri Lanka to lose two of their remaining three games against India, New Zealand, and Bangladesh. This will not allow Sri Lanka to get more than six points, which will propel Pakistan into the top 4.
Meanwhile, if New Zealand drastically loses all of their remaining games, Pakistan can also make it into the top 4, along with Sri Lanka or Australia, based on NRR. However, Afghanistan's recent victory against the 1996 champions has added further complexity to Pakistan's path to qualification.
They now require Afghanistan to encounter specific outcomes, including a strategic victory against Australia that doesn't compromise Pakistan's net run rate. With the pressure intensifying, Pakistan must secure convincing victories to keep their hopes alive in the tournament.