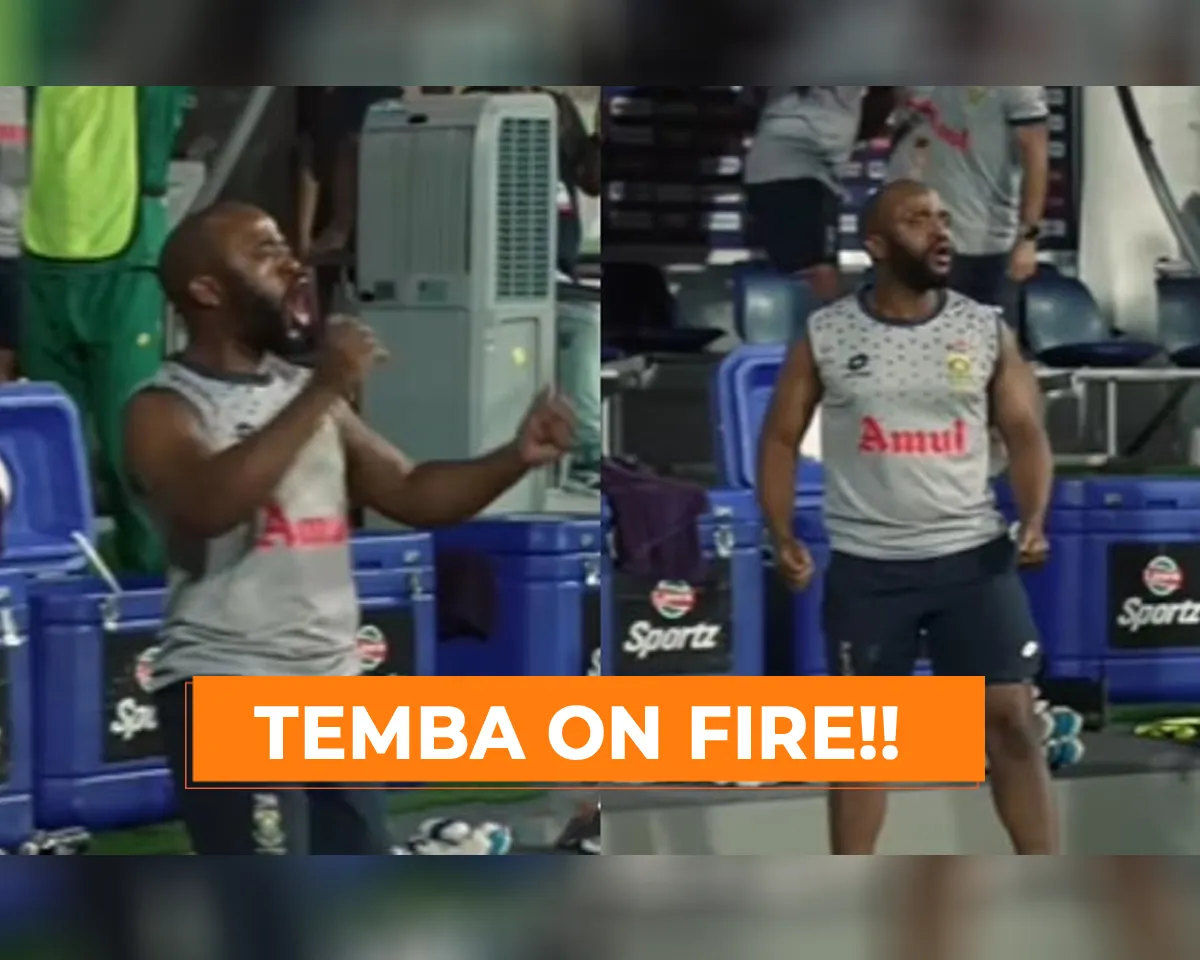 The South African captain, Temba Bavuma is typically not very expressive on the field. Nevertheless, he couldn't contain his excitement and leapt in joy when Keshav Maharaj struck the winning runs for South Africa in their 2023 World Cup game against Pakistan in Chennai on Friday, October 27.
In a video shared by the Apex Cricket Council, the South African support staff, including players like David Miller, Bavuma, and Kagiso Rabada, appeared tense as they waited in the dugout.
However, when Keshav Maharaj dispatched a delivery from Mohammad Nawaz behind square for a boundary, the entire dugout exploded with joy. Temba Bavuma, in particular, leapt in ecstatic celebration. The rest of the dugout was equally pumped up, relishing the exhilarating victory.
We did give them opportunities to get into the game: Bavuma
During the post-match press conference, Temba Bavuma admitted that South Africa didn't execute their chase as precisely as they had hoped. Despite being at 206/5, the Proteas faced a setback and found themselves at 260/9. Fortunately, a bit of luck came their way, and they managed to secure the victory.
"Look, it's easier for us to have conversations now with regards to our run chase. We've got the result on our side. I mean, I do think we could have shown up a lot more of a clinical display in going about that run chase. I think we did have luck on our side. We did give them opportunities to get into the game. But fortunately for us, I think the gods were with us," Bavuma said at the post-match press conference.
South Africa's victory over Pakistan has propelled them to the summit of the table, and another triumph would almost certainly secure their place in the semifinals, largely due to their remarkable net run rate. With that loss the Pakistan team is now dependent on the results from other fixtures, they would be hoping that teams like Australia, and New Zealand lose three matches in their remaining matches.