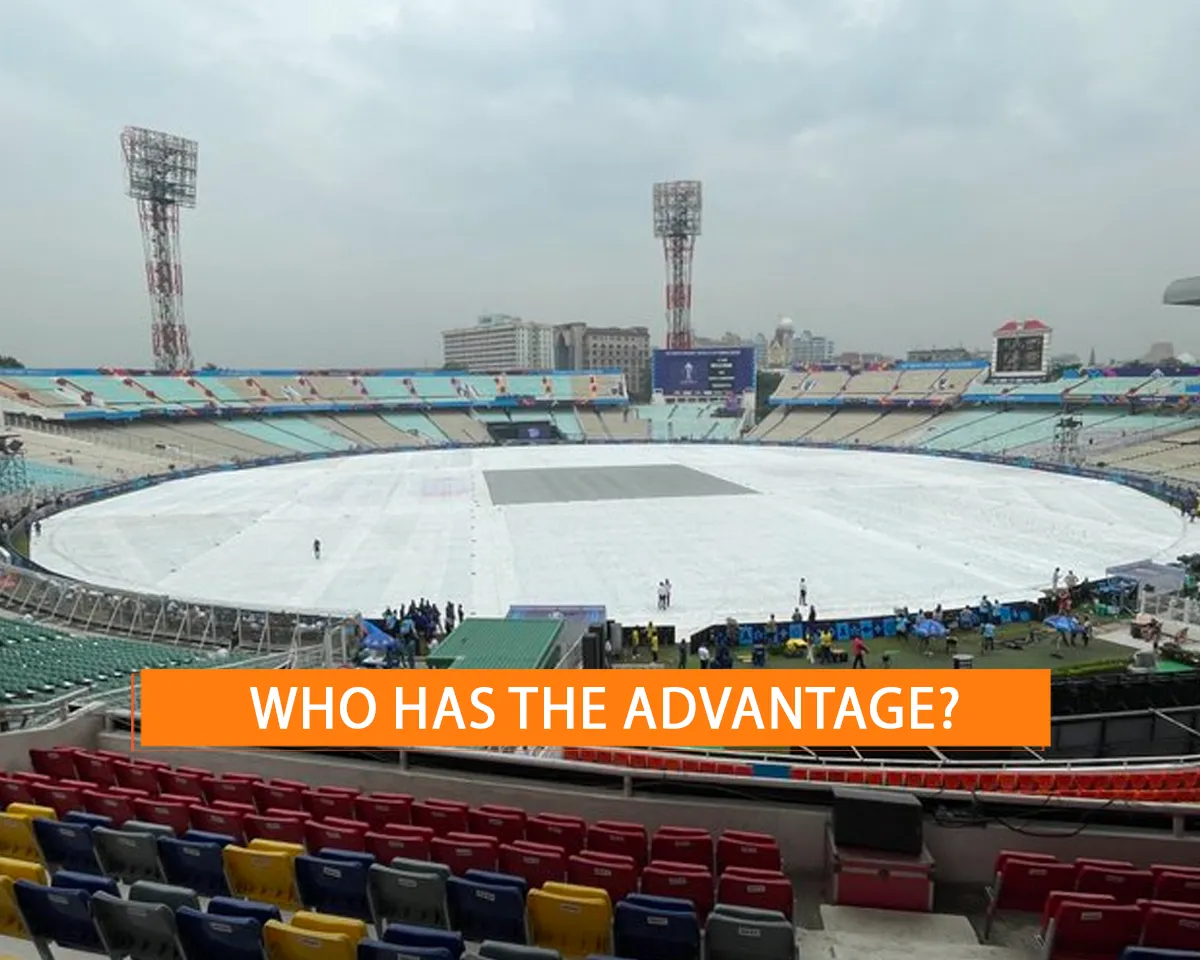 The second semifinal of the ODI World Cup 2023 is set to be played between two quality sides like South Africa and Australia. The two sides will take on each other at Eden Gardens in Kolkata on the 16th of November. A bad news awaits the fans, as rain is likely to interrupt the match between the two sides. Reports suggest that there is a high chance of rain interruption in the match. 
There is a cyclone which is formed in the Bay of Bengal, which might bring rain gods to the equation. On the scheduled day, there is a 70% chance that rain might have its say on the result. According to weather.com, there is a possibility that the match might be affected by the rain, which could lead it to be rescheduled on the reserve day allotted for the match. 
The reserve day for the match is on the 17th of November, on Friday. But the weather for the reserve day is not encouraging either. Weather.com claims that for the 17th of November, there is a 60% of chance that rain might be affecting the play. For cricket fans, this is not an encouraging sign. An action packed match was expected between the two sides, given how they have performed in the tournament till now. 
Who has the advantage in case of rain?
If rain indeed has a say on the result of the match, then South Africa would have the advantage. According to the rules, the team that finished the group stage of the tournament at a higher rank in the points table would qualify for the final. South Africa finished at a higher place in the points tabel, as compared to Australia. 
Proteas finished the group stage in the second place, compared to the third place of Australia. Both the teams had 7 wins to their name in the group stage. But South Africa finished second due to their superior net run rate. Fans would be hoiping to witness a complete match between both the teams.