Sometimes, the modern-day heroes also inspire the bad guys. The Egyptian police arrested four persons wearing Liverpool's Mohamed Salah masks, in an attempted robbery. They tried to steal a store in Nasr City, Egypt's capital. It's still unknown the fact why they were using Salah's masks. However the most likely reason is that the Egyptian player is a hero in his homeland.
With 41 goals in 67 appearances for the Egyptian national team, the Liverpool player is probably the biggest player in the African continent. Drawing countless of fans to watch Egypt's matches when they are held on domestic soil. His status is huge, but after completing his move to Liverpool he has grown to be a legend in his country. However, Mohamed Salah needs to further improve his play with his national team, as he failed to get past the stage groups in the 2018 World Cup tournament.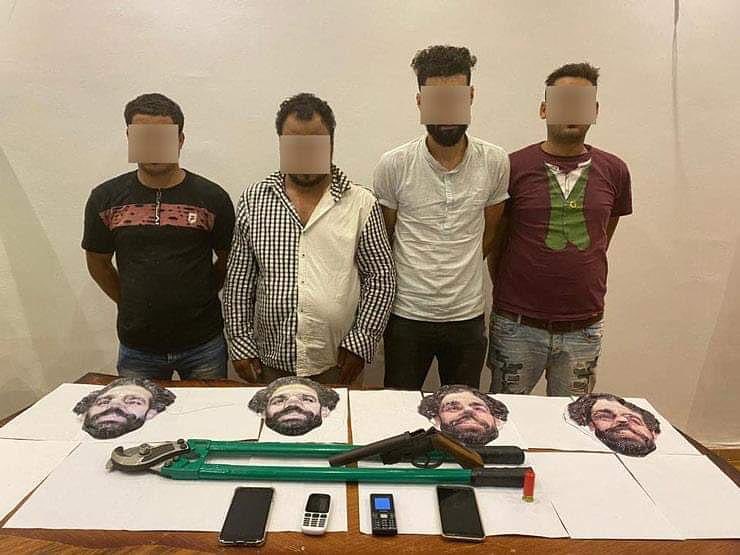 Before the interruption of the season due to the COVID-19 pandemic, Moahmed Salah was helping Liverpool to reach their so desired Premier League title. However, his form dramatically decreased from the previous season, where he contended for the Ballon d'Or award.
In 26 matches, he had 16 goals and 6 assists. However, his impact didn't seem quite the same. Sadio Mané, his teammate was unanimously considered their best player until now. With the return of the Premier League slated to mid-June, could the Liverpool player return to his Ballon d'Or form? With their domestic title locked and eliminated from the Champions League, motivation could be a huge factor for these players. Let's see how they perform in these last few matches, given there's a few individual awards to dispute.