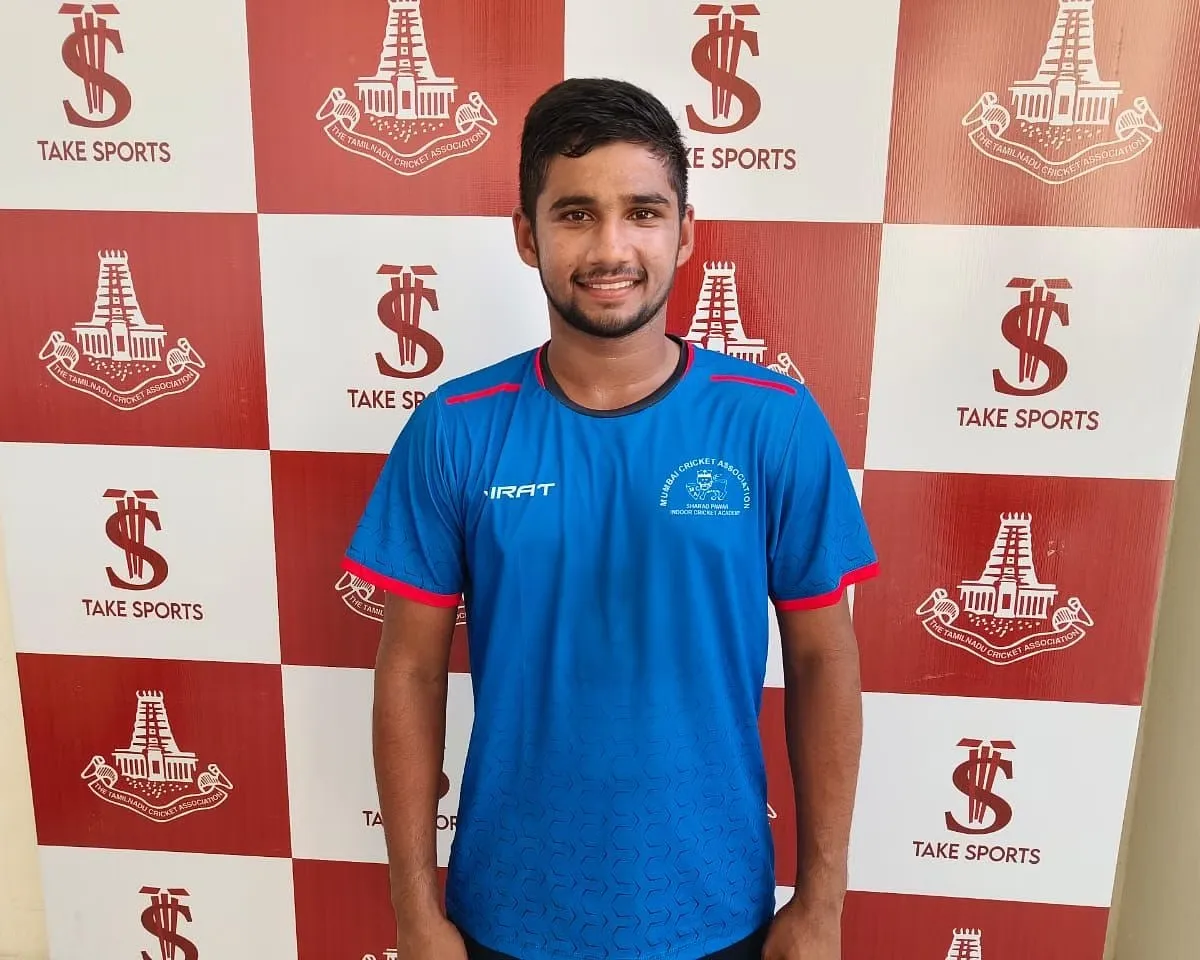 The Junior Cricket Committee has picked the teams for the upcoming IDFC First Bank Men's U19 One-Day Challenger Trophy to be played in Guwahati from 3rd to 9th November. 
The captain of the India A team will be bowler Saumy Kumar Pandey of Madhya Pradesh. Musheer Khan, a left-arm spinner from Mumbai, will lead the India B squad. Baroda all-rounder Priyanshu Moliya will lead India C, while off-spin all-rounder Uday Saharan will lead India D.
In a single round-robin style, each team plays the other side once, with the top two teams moving on to the championship game. In the third-place playoff, the teams in third and fourth place will face each other.
India's Squad for Men's U19 One-Day Challenger Trophy
INDIA A

TEAM

ASSOCIATION

Arshin Kulkarni (VC)

Maharashtra Cricket Association

S A Yadav

Rajasthan Cricket Association

Innesh Mahajan

Himachal Pradesh Cricket Association

Sanyog Bhagwath

Vidarbha Cricket Association

Raj Limbani

Baroda Cricket Association

Umar Khan

Mumbai Cricket Association

Saumy Kumar Pandey (C)

Madhya Pradesh Cricket Association

Ansh Gosai

Saurashtra Cricket Association

Md. Amaan

Uttar Pradesh Cricket Association

Ronit Patel

Gujarat Cricket Association

Kiran Chormale

Maharashtra Cricket Association

Madhava Prasad

Tamil Nadu Cricket Association

Sohan Jamale

Maharashtra Cricket Association

Nischith Pai

Karnataka State Cricket Association

 

INDIA B

TEAM

ASSOCIATION

Musheer Khan (C)

Mumbai  Cricket Association

Vaibhav suryavanshi

Bihar  Cricket Association

Aravelly Avanish Rao

Hyderabad  Cricket Association

Aaradhya Shukla

Punjab  Cricket Association

Praval Pratap Singh

Himachal Pradesh  Cricket Association

V.S.Karthick Manikandan

Tamil Nadu  Cricket Association

Varun Singh Bhuie (VC)

Chhattisgarh State Cricket Sangh

Md. Ali

Tamil Nadu  Cricket Association

Govind Pai

Kerala Cricket Association 

Digvijay Patil

Maharashtra  Cricket Association

Andre Siddharth

Tamil Nadu  Cricket Association

Vikas Sharma

Madhya Pradesh  Cricket Association

Sahil Sharma

Himachal Pradesh  Cricket Association

Yudhajit Guha

Cricket Association of Bengal

 

INDIA C

TEAM

ASSOCIATION

Adarsh Singh (VC)

Uttar Pradesh  Cricket Association

Yashu Pradhan

Uttar Pradesh Cricket Association

Dheeraj Goud

Hyderabad  Cricket Association

Naman Tiwari

Uttar Pradesh  Cricket Association

Pratham Maheshwari

Vidarbha Cricket Association

Murugan Abhishek

Hyderabad  Cricket Association

P Vignesh

Tamil Nadu  Cricket Association

Sachin Dhas

Maharashtra  Cricket Association

Pratham Jachak

Chhattisgarh State Cricket Sangh

Kartik

Rajasthan  Cricket Association

Priyanshu Moliya (C)

Baroda  Cricket Association

Abhigyan Kundu

Mumbai Cricket Association

Nishanth S

Hyderabad  Cricket Association

Prem

Mumbai Cricket Association

 

INDIA D

TEAM

ASSOCIATION

Rudra Mayur Patel

Gujarat Cricket Association

Sahil Parakh

Maharashtra  Cricket Association

Anurag Kawade

Maharashtra  Cricket Association

Dhanush Gowda

Karnataka State Cricket Association

Deependra Singh

Rajasthan Cricket Association

Lakshya  Sherawat

Delhi District Cricket Association

Dheeraj Gowda (VC)

Karnataka State  Cricket Association

Uday Saharan (C)

Punjab Cricket Association

Manan Bhat

Mumbai Cricket Association

Nutun

Mumbai Cricket Association

Vikalp Tiwari

Chhattisgarh State Cricket Sangh

Ashirwad Swain

Odisha  Cricket Association

Sreeraj Pattanaik

Odisha  Cricket Association

Jayanth Goyat

Haryana  Cricket Association
The detailed schedule of the Men's U19 Challenger Trophy is as below:
Stage

Round

Match Name

Date

Ground

League

1

India A vs India B

03/11/23

1

League

1

India C vs India D

03/11/23

2

League

2

India A vs India D

05/11/23

2

League

2

India C vs India B

05/11/23

1

League

3

India A vs India C

07/11/23

1

League

3

India B vs India D

07/11/23

2

KO

3rd /4th Place