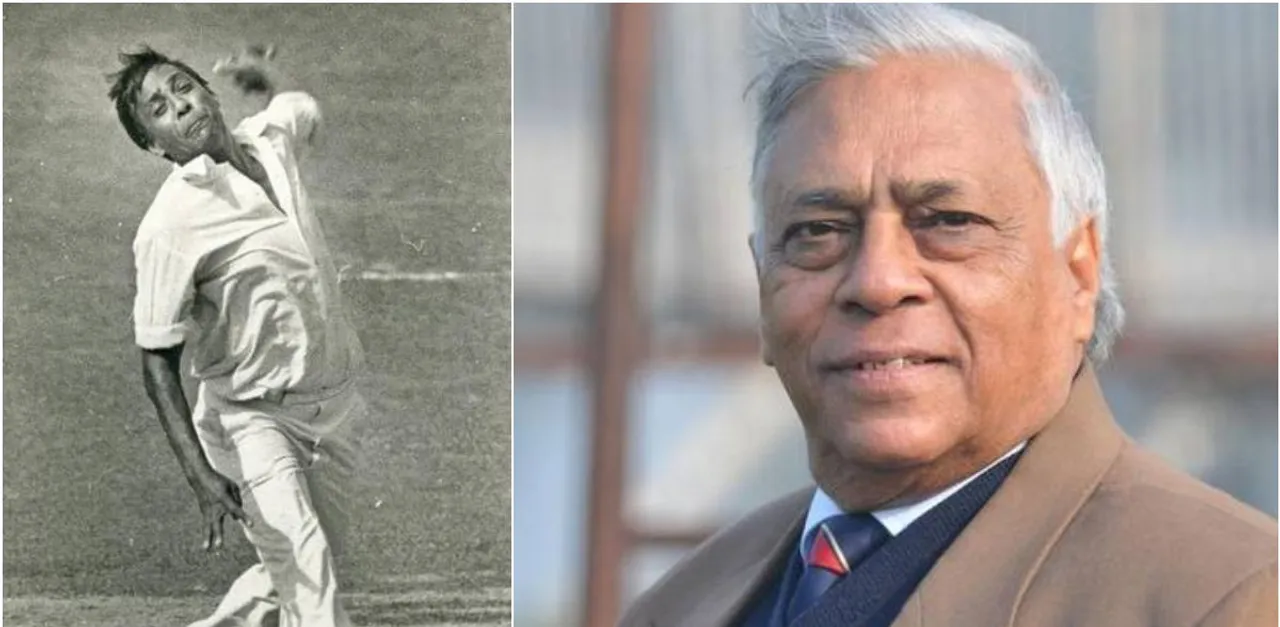 Rajinder Goel was the left-arm spinner from Haryana. He is the highest wicket-taker in the history of Ranji Trophy with 637 wickets at the rate of 17.28 and was stingy in giving runs. But he was never given a chance to play in the Test cricket.
Early life
Goel studied in a local school and had further studies in Rohtak. He played for his school team. He was just 16 when he was declared the Best Bowler of the All India schools tournament.
Goel was selected for the Ranji Trophy for Patiala against Services in 1958-59, after his superb performance at the All India Schools tournament. In his first match, he could only pick up one wicket. In the other games, he was successful in picking up 4 for 35 and 5 for 30. He played for the Southern Punjab in the next season. His first spectacular bowling could get seen when he played against Northern Punjab. His team got bowled out for 87, and Northern Punjab was on the verge of winning the match. Goel skittled out the other team for 54 with the figure of 4-0-6-6.
Cricket performance
Goel's performance in the First- Class cricket had always been superb. He picked up 750 wickets in 157 matches at the rate of 18.58. Goel shifted to Delhi in the year 1962. He started playing for Delhi. In the season 1962-63, he played with his old side Southern Punjab. He proved himself to be a great success and finished the season with 25 wickets at 14.80. He shifted to Haryana in 1973-74 because Bedi got made the captain of the Delhi team. His performance against Railways was the best. It was the first time that any bowler had picked up eight wickets in an innings for Haryana.
Test match journey
Rajinder Goel was selected in the squad when West Indies toured India in 1974-75. He was to play the first Test in Bangalore. Unfortunately, Goel's name was not there in the team XI. West Indies won by 267 runs. Like Shivalkar, Goel got not given a chance to play even a single Test match.
Bedi had overlapped his career. Otherwise, Goel was a better spin bowler than Bedi. Goel himself admitted that he was born at the wrong time. Sunil Gavaskar once commented that he dreaded facing Goel more than Bedi. Gavaskar had high regard for Goel. It is the reason that Gavaskar had named Goel in the list in the list of 31 cricketers to be the inspiration for budding cricketers.
Goel proved his excellence in domestic as well as and in the First-Class cricket. Goel got awarded the title of the Indian Cricket Cricketer of the Year. He won the CEAT Domestic Cricket Award for Lifetime Achievement in 2007. He got also honored with CK Nayudu Lifetime Achievement Award in 2016-17.