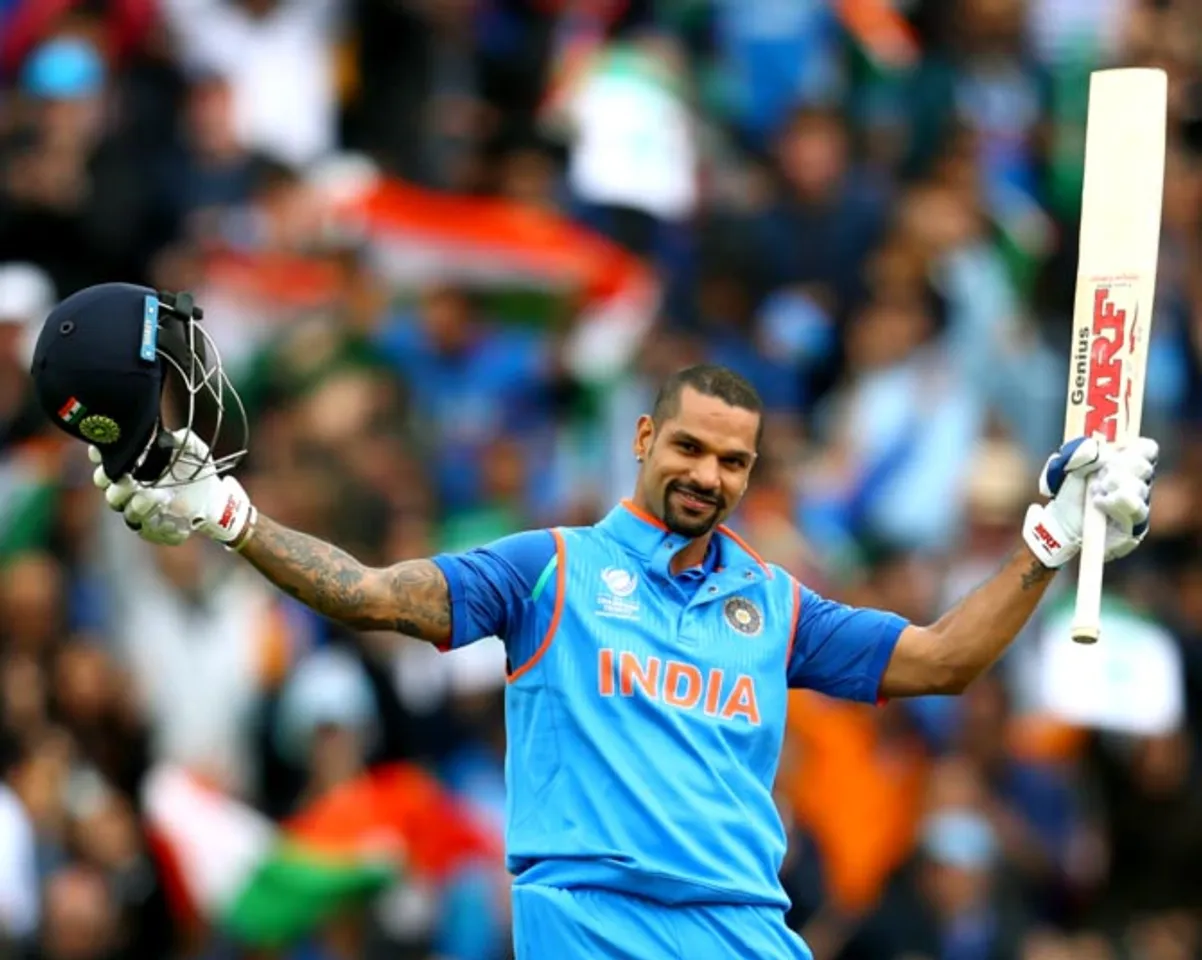 Shikhar Dhawan is one of the outstanding batsmen of Team India. This Delhi born cricketer started his cricketing career at an early age. For the last eight years, Dhawan became a crucial part of the Indian Cricket Team. This 35-year-old cricketer has a struggling journey to the stardom. Let's have a quick recap of his whole cricketing career.
Early Cricketing Career
Shikhar first came in the spotlight, when he played for India in the 2004 Under-19 Cricket World Cup. He became the highest run-scorer and named as the best player in the tournament. By impressing seniors and state selectors, he made his first-class debut the same year. He got many opportunities in between and played for India A and President XI but was unable to make a mark. After having a struggling career for 5-6 years, He finally got a chance to debut for his nation in 2010 against Australia. Dhawan was incompetent to score runs and was dropped from the squad soon. Because of poor performance, he missed a chance to play for Indian Team in the 2011 Cricket World Cup. He worked hard and improved his game.
Career Changing Year
2013 was the year, where Delhi born player's career changed. He was in good form and got a chance to represent Team India in a Test Series against Australia. He scored 187 runs on debut and scored the fastest debut century. After securing runs in IPL, he got another chance to play for Team India in ICC Champions Trophy 2013. He scored his first century against South Africa in the tournament opener for India. Shikhar scored most runs in the tournament and named as Player of the Tournament. 2013 was a turning point for Shikhar Dhawan and his cricketing future.
Becoming Main Part of Team
After a successful year, He became a prime part of the Indian Team. Dhawan made his mark in all three formats and scored many runs. He played the 2015 ICC Cricket World Cup and  ICC Champions Trophy 2017. In 34 test matches, Shikhar scored seven centuries and five half-centuries. He also became a consistent performer in IPL and International Matches. This 35-year-old cricketer has scored more than 6000 runs in ODI cricket. Apart from ODI, Dhawan has scored 47 half-centuries in T20 cricket, including T20Is and IPL. He is one of the highest run-scorers of IPL and is currently part of Delhi Capitals. The action of the Indian Premier League is returning. He is the most suitable and important player of the Delhi squad in IPL.
Future of The Left Handed Batsman
He is struggling with the current form. The upcoming season of IPL would be a perfect opportunity for the Indian Cricketer to gain momentum. He will make a strong comeback to the Indian Squad. Delhi native is 35 years old and has few years left in his career. For the next two or three years, he would try to make a memorable comeback and becoming part of the side. It would be interesting to see Shikhar Dhawan returning on the ground.