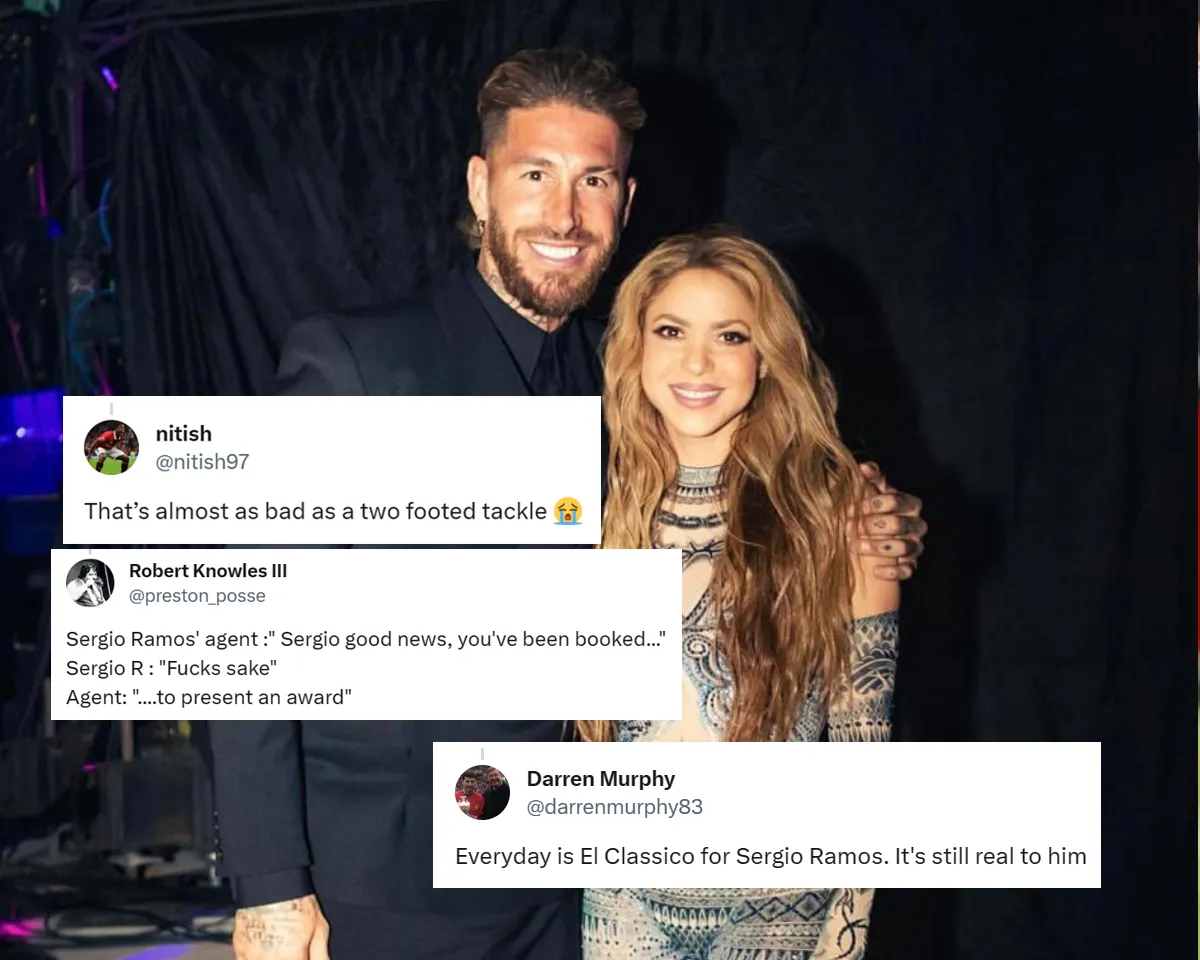 Renowned singer Shakira has been awarded for her diss track on her ex-partner and former Barcelona player, Gerald Pique. Both were together for 11 years, a year after her famous theme song for FIFA World Cup 2010. Last year, the couple split following Pique's admission about his new partner. Following this, the renowned walked out of the relationship alongside her two kids.
In the song, her children's ex-nanny was fired by Pique without any pay. Apart from her, the children's seven-year-old son Sasha and nine-year-old boy Milan also featured. This song has been awarded three times previously. During the recent award ceremony, both children gave their mum a high-five.
The award was presented to them by Pique's former Spain team-mate and Real Madrid rival Sergio Ramos.
The two men both won Euros twice (2008 and 2012) and the World Cup (2010) together playing in defense for their country - but they had years of tussles as Barcelona and Madrid battled it out for the top prizes.
At Thursday's awards, Shakira said: "I also want to share this with my Spanish public.
"You have been there accompanying me through the good and the bad, in difficult moments."
This is how Twitter reacted
Oh my word

— Mayowa 'Obiagu' Quadri 🖤🦁 (@MayowaQuadri_) November 17, 2023
Pique won't survive this 😂

— Joylin Maria (@riaashoknagar) November 18, 2023
Sergio Ramos will teach Pique how to defend Shakira .

— Perez (@reztrend) November 18, 2023
Made sure he got both cheeks as well. He might as well have winked at the camera!

— Mo Stewart (@The_Mighty_Mojo) November 17, 2023
Ramos goes in two footed on Pique one last time

— The Highbury Club (@TheHighburyClub) November 17, 2023
Sergio Ramos' agent :" Sergio good news, you've been booked..."
Sergio R : "Fucks sake"
Agent: "....to present an award"

— Robert Knowles III (@preston_posse) November 17, 2023
Everyday is El Classico for Sergio Ramos. It's still real to him

— Darren Murphy (@darrenmurphy83) November 18, 2023
That's almost as bad as a two footed tackle 😭

— nitish (@nitish97) November 17, 2023
November 17, 2023
Idc but I would this count as a body!! pic.twitter.com/4Z7Da84dMU

— Humor_GUY (@br0wn_guy4) November 18, 2023