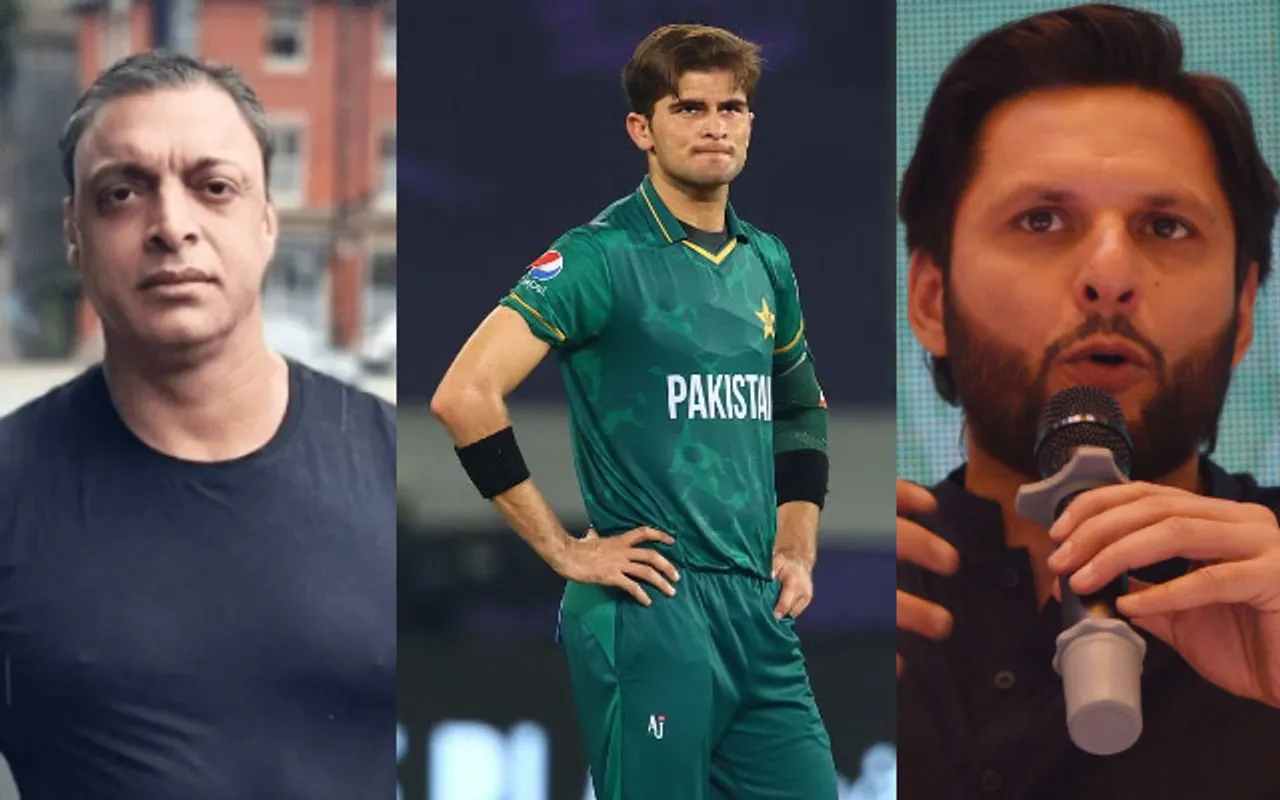 Former Pakistani skipper Shahid Afridi has revealed that, during his playing days, Shoaib Akhtar used to take a lot of painkilling injections, and now he can't even walk properly. Afridi claimed this in response to Akhtar's comment about his son-in-law and the fast bowler Shaheen Afridi, who injured his knee and was forced to leave the field during the 20-20 World Cup final against England last year.
Akhtar said that Shaheen lacked willpower during the final at the Melbourne Cricket Ground. He further stated that he would have given his life in order to win the World Cup for Pakistan. He said that we would get up, take injections and resume bowling. The former pacer believed that the broken knee could be fixed but the World Cup is more important.
'It's difficult to play with an injury' - Afridi
"Shoaib Akhtar took so many injections back then that he can't even walk now. That is his class," Afridi told Samaa Tv.
"Shoaib Akhtar is Shoaib Akhtar, and he can do it. But it is very difficult. Not everyone is Shoaib Akhtar. It's difficult to play with an injury if you take injections and painkillers because, by doing so, you risk aggravating the injury further. Anyway, let's leave Shoaib Akhtar alone!" the former cricketer further added.
Meanwhile, Akhtar, while talking to a Pakistani channel recently stated, "I would come to play. I would fall, fracture my knee, and have blood flowing down my face, but I would get up, take an injection, and resume bowling… Many would say that you'd break your knee. You will die. I would have stated that it is better to die but the World Cup is more significant. My knee would have been broken. I could fix it later but the moment would never come again."