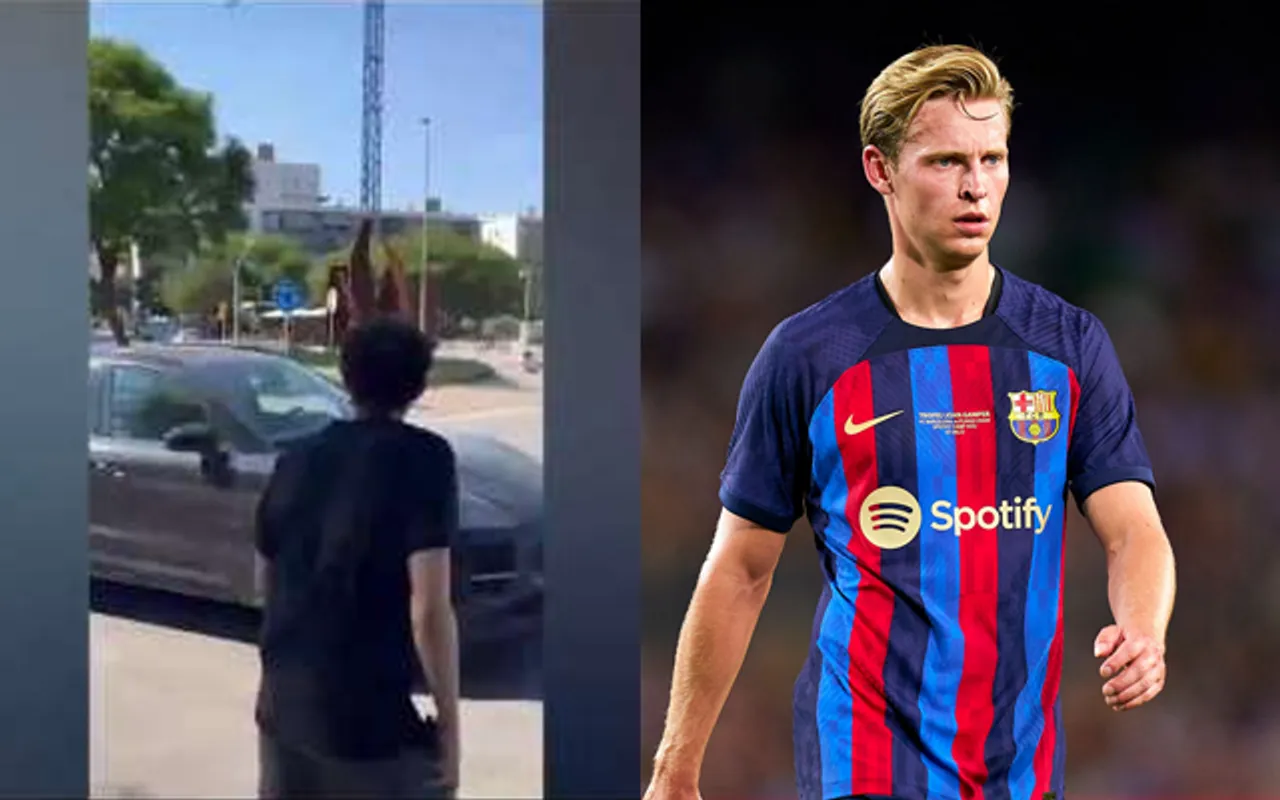 The contract saga between FC Barcelona and their player Frankie de Jong continues to grow uglier by the day. The Spanish club have reportedly asked the Dutch football to agree on a cut back to his salary which the player refused to do.
In what has been another sorry series of events for the midfielder, a video has surfaced where a Barcelona fan could be seen shouting, "Accept a salary cut, b*tch."
Barcelona fans have been videoed shouting at Frenkie de Jong:

🗣 "Accept a salary cut, b*tch." 😳

— SPORTbible (@sportbible) August 10, 2022
The incident happened when De Jong was driving into the Barcelona training grounds earlier yesterday. It was when some fans were heard abusing the Barcelona player.
Earlier the saga had turned ugly when Barcelona threatened the player with legal action and alleged that his contract contains traces of criminality and should be altered to the previous one in order to be accepted by the Catalan club.
FC Barcelona in financial trouble
Barcelona have been struggling on the financial front and had to let go of their legendary player Lionel Messi last year. Despite freeing up a large chunk of Barcelona's salary, the club still asked many of their players to take a salary cut.
Despite all that however the Spanish club continue to sign expensive players in the ongoing transfer season. So far the five-time Champions League winners have signed Robert Lewandowski from Bayern Munich, Jules Kounde from Sevilla, Andres Christensen from Chelsea, Raphina from Leeds United and Frank Kessie from AC Milan, all while owing $18.4 million to De Jong that the club refuses to pay.
De Jong meanwhile is being chased by Manchester United and Chelsea for his services with no transfer saga producing no results so far. The two English clubs are in need of a world-class midfielder, a need that De Jong would satisfy, but the player is not keen on moving to Manchester United.
Chelsea have reportedly come up with an €80 million deal for the Dutch player and look hopeful in their pursuit. De Jong has rejected a move to Manchester United and wants to clear his contract situation at the Catalan club first.