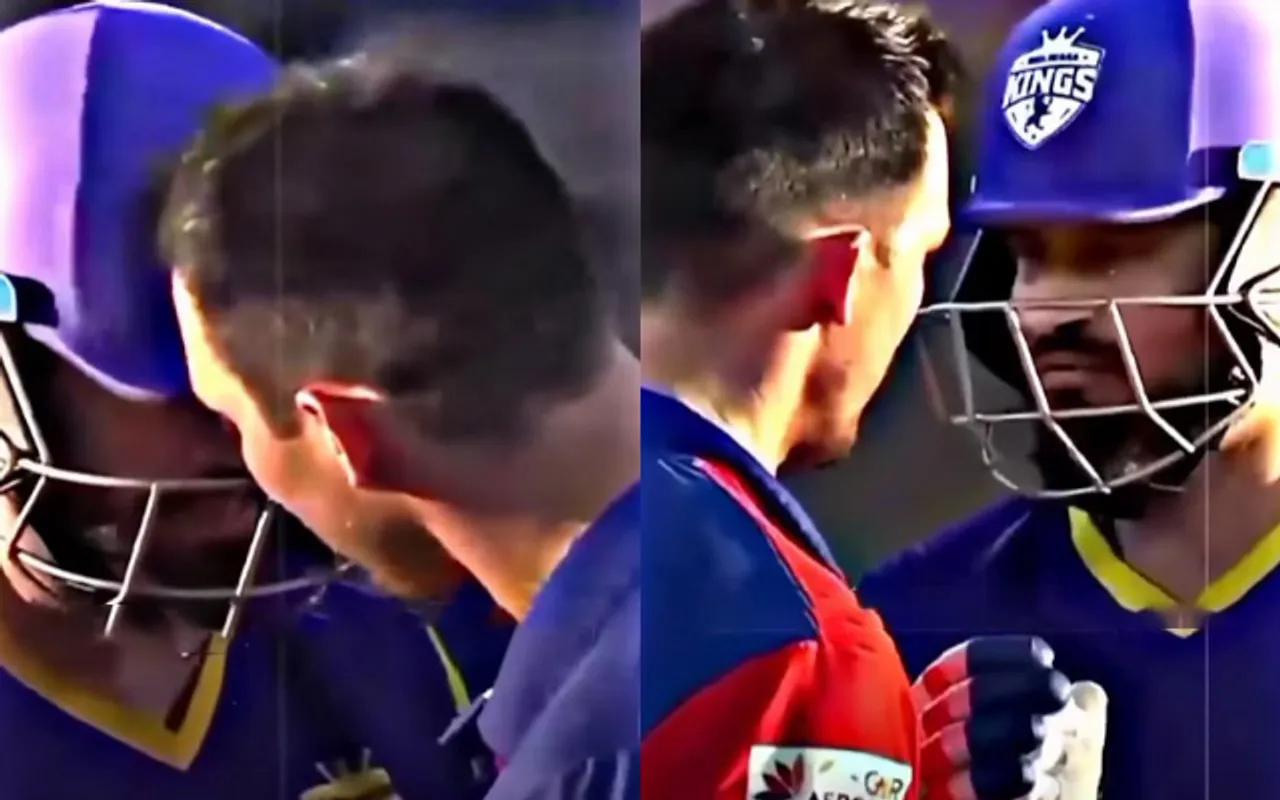 The Legends League Cricket 2022 happened from 17 September to 5 October. Eventually, Irfan Pathan-led Bhilwara Kings won the tournament by defeating India Capitals in the final. But, in the qualifier, both teams met and India Capitals qualified for the finals by winning the game. However, during that match, Yusuf Pathan got involved in a heated exchange with Mitchell Johnson.
Both former players almost collided. Things went so far that umpires had to come in to intervene and separated the two. But, now, a video went viral where it was seen that Irfan Pathan also had a heated exchange with the former Aussie Pacer. Irfan Pathan came out to bat after his brother got out by Johnson. 
Here is the shared video:









View this post on Instagram






Irfan Pathan and Yusuf Pathan have always shared a great bond between them
Speaking of the incident, former Australian pacer, Mitchell Johnson came up to bowl the 19th over of the match for India Capitals. Yusuf Pathan was batting for Bhilwara Kings. He smashed Johnson for 16 runs in the first three balls as the bowler was not happy at all. On the next delivery, he took the wicket of the former Indian player. 
Johnson gave a verbal send-off to Yusuf and muttered a few words. Then, Yusuf stopped and replied in a similar manner. Johnson then shoved Pathan and the umpires had to come in to intervene and separated the two. After that, his brother, Irfan Pathan came out to bat.
After the completion of the over, it was seen that Irfan Pathan had a go at the former Aussie pacer. Both players were seen rubbing their heads at each other. But, things got controlled and the match resumed. Speaking of the match, Bhilwara Kings scored 226 runs for five wickets in 20 overs. In reply, India Capitals managed to chase it down in just 19.3 overs. Former Kiwi batter, Ross Taylor won the player of the match award for scoring 84 runs off 39 balls. He hit nine fours and five sixes throughout the inning.