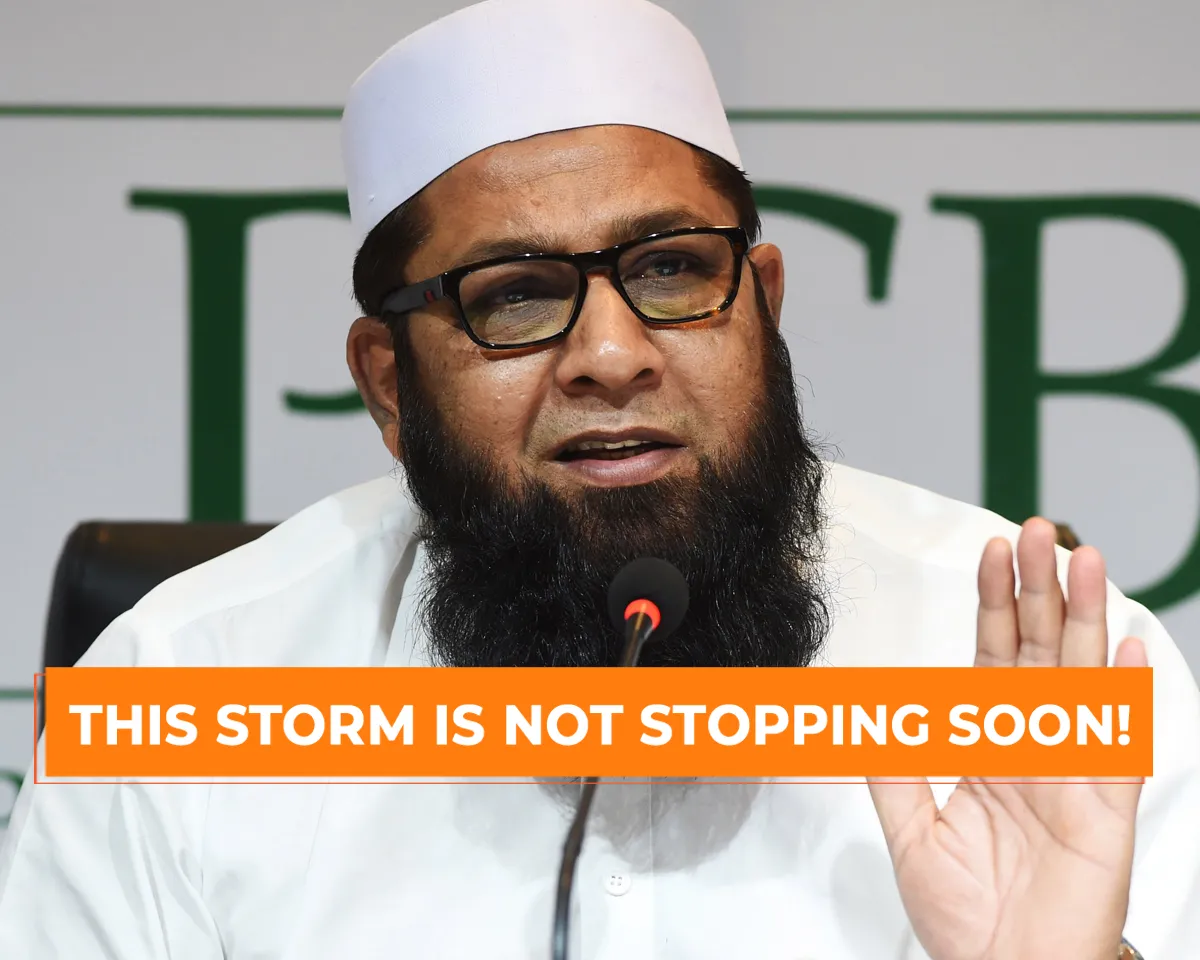 In another shocking piece of news for Pakistan cricket and the fans, Inzamam Ul Haq resigned from the post of PCB Chief selector; he stepped down from the role amidst the news of some suspicious activities in the team selection, including the involvement of an agent, who is allegedly involved in the decisions of selection committee while picking the team.
Meanwhile, Inzamam himself has come up with a revelation on the reason behind his resignation from the role of Chief selector. He also spoke about the procedure which has been initiated by the Pakistan Cricket Board regarding the same concern.
"I decided to resign after having a chat with the Board officials regarding the allegations that were made against me. They informed me that they have appointed a five-men committee for an enquiry into this case. Subsequently, I suggested my resignation to PCB officials till the enquiry is underway. Anyway, I am always ready to come again and sit with PCB once this enquiry gets done," said Inzamam Ul Haq during an exclusive conversation with Samaa TV.
 "One should behave responsibly if he has been alleged of something." - Inzamam Ul Haq on his resignation 
Meanwhile, the former Pakistan skipper and star all-rounder Shahid Afridi was also there in the TV show, he also had a chat with Inzamam on this issue and praised him, saying, "Inzi bhai, you have earned a lot of respect during your cricketing days and even after that with your ethics and principles. With this decision, you have delivered a great example for all of us."
Responding to Shahid Afridi, Inzamam Ul Haq came up with a statement defining his role and capacities, alongside the moral responsibilities as well.
Inzamam Ul Haq's exclusive to @SAMAATV as he reveals the reason behind his resignation. #PakistanCricket pic.twitter.com/QrQ6rWdxeX

— Sawera Pasha (@sawerapasha) October 30, 2023
"Ji Shahid bhai, thanks a lot, actually I feel that if I am the one who has been alleged of something wrong in team selection as Chief selector; so behaving responsibly, I should step down from the position and let them finish the enquiry first," replied Inzamam to Shahid Afridi.