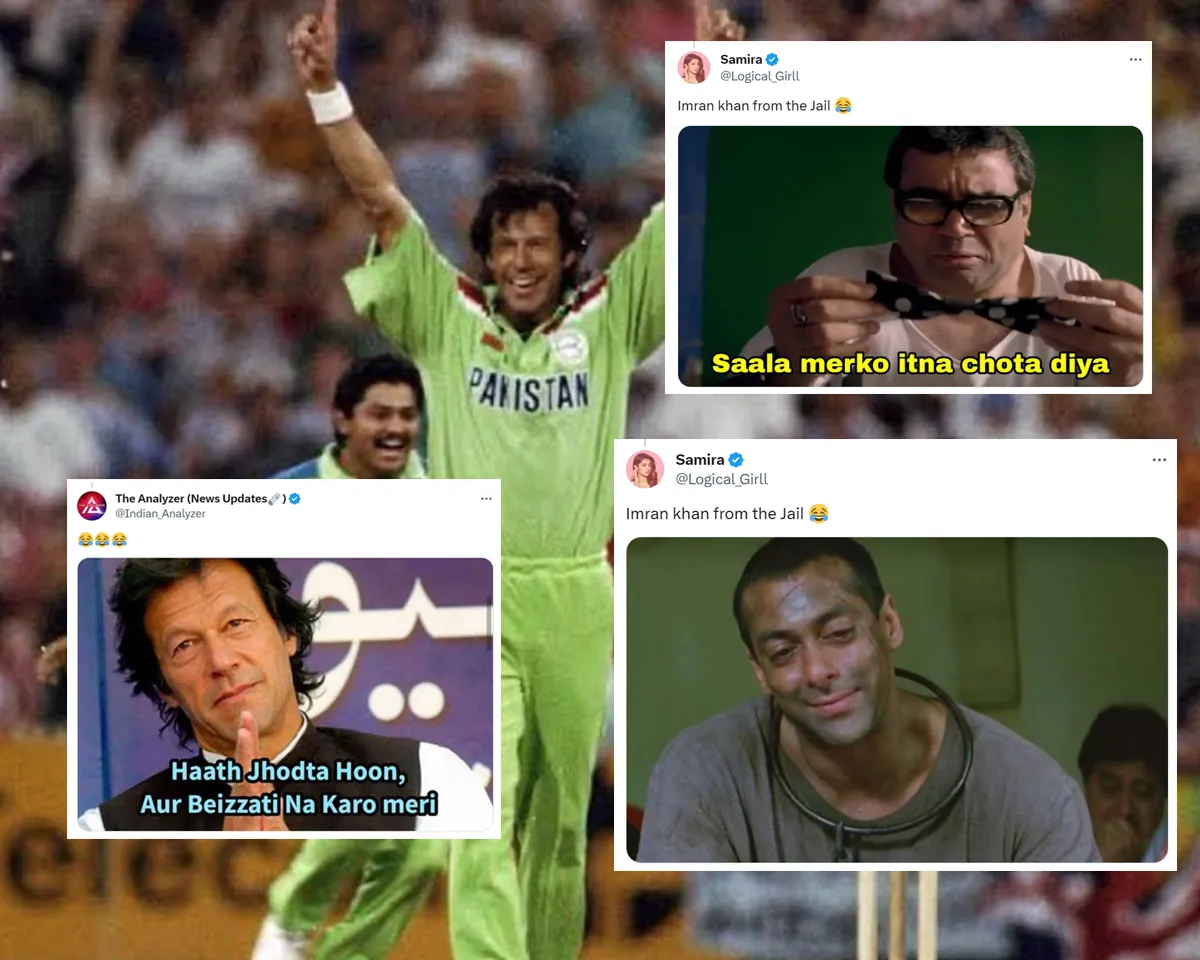 Cricket's governing body has decided to felicitate the previous ODI World Cup winning captains on the day of the ODI World Cup 2023 final between India and Australia. Meanwhile, cricket's apex governing body will also arrange the special blazers for the World Champion skippers.
Amidst all this, the former World Cup champion skipper of Pakistan, Imran Khan will be missing from this felicitation ceremony of the former World Cup winning captains. It is because he is currently serving his sentence in prison in Pakistan for the cases against him during his tenure as the Prime Minister of Pakistan.
Imran Khan's visible absence from the upcoming felicitation ceremony of former skippers has also drawn a lot of reactions from cricket fans over X (formerly Twitter).
Speaking of other captains, the list starts with the former West Indies skipper Clive Lloyd, under whose captaincy, the Caribbean team won two consecutive ODI World Cup titles in 1975 and 1979, which were also the first two editions in the history of the ODI World Cup.
9 out of 10 previous World Cup winning captains to be felicitated
Alongside Lloyd, former Indian skipper and legendary all-rounder of his time, Kapil Dev will also be present there; he led Team India in their ODI World Cup 1983 triumph where the team was completely considered as the underdogs in the final of the tournament against the mighty West Indies. Former Australian skipper and great batter, Allan Border will also embrace the ceremony with his presence as he won the first-ever ODI World Cup 36 years back in the year 1987.
Sri Lanka's World Cup-winning skipper Arjun Ranatunga will also be there, alongside two other former Australian captains, Steve Waugh and Ricky Ponting. Former legendary Indian skipper and only captain to win three major international tournaments, MS Dhoni is also invited on his occasion; last but not least, former Australian skipper Michael Clarke and England's first-ever World Cup-winning skipper Eoin Morgan will also be there to get felicitated from cricket's governing body on this occasion.
Here's how fans reacted as Imran Khan to miss the felicitation ceremony for previous World Champion captains:
😂😂😂 pic.twitter.com/Uff0y6E6iu

— The Analyzer (News Updates🗞️) (@Indian_Analyzer) November 17, 2023
Imran khan from the Jail 😂 pic.twitter.com/513fhkCNPg

— Samira (@Logical_Girll) November 17, 2023
Imran khan from the Jail 😂 pic.twitter.com/UajkABCe7z

— Samira (@Logical_Girll) November 17, 2023
Imran khan from the Jail 😂 pic.twitter.com/EHI2wERi2g

— Samira (@Logical_Girll) November 17, 2023
IMRAN KHAN IS A PRISONER.

— ًबेख्याली に (@Be_khyali) November 17, 2023
Imran khan from the Jail 😂 pic.twitter.com/Yxuntt8vSv

— Samira (@Logical_Girll) November 17, 2023
imran khan trying his best - pic.twitter.com/lfvPSLuPNy

— 𝕂𝕠𝕙𝕝𝕚𝕊𝕥𝕒𝕟 🇮🇳 (@Blunt_IndianBoy) November 17, 2023
ICC to honor past World Cup-winning captains with special blazers, a fitting tribute to their cricket legacy. Meanwhile, thoughts go out to Imran Khan during this challenging time. 🏏🌐 #CricketLegends #Respect

— Jagdish Ranwa (@JCRanwa) November 17, 2023
Imran Khan represents pakistanis 😂😂

— Raghav 🌟 (@_there4you) November 17, 2023
But But But Imran Khan is the greatest all rounder bro, imran khan is the best leader lomda lassan pic.twitter.com/Qrah11HWn5

— Tasneem Hanif 🇮🇳 (@TasneemKhatai) November 17, 2023
Imran from jail rn pic.twitter.com/YZwPaVwfiL

— memes_hallabol (@memes_hallabol) November 17, 2023