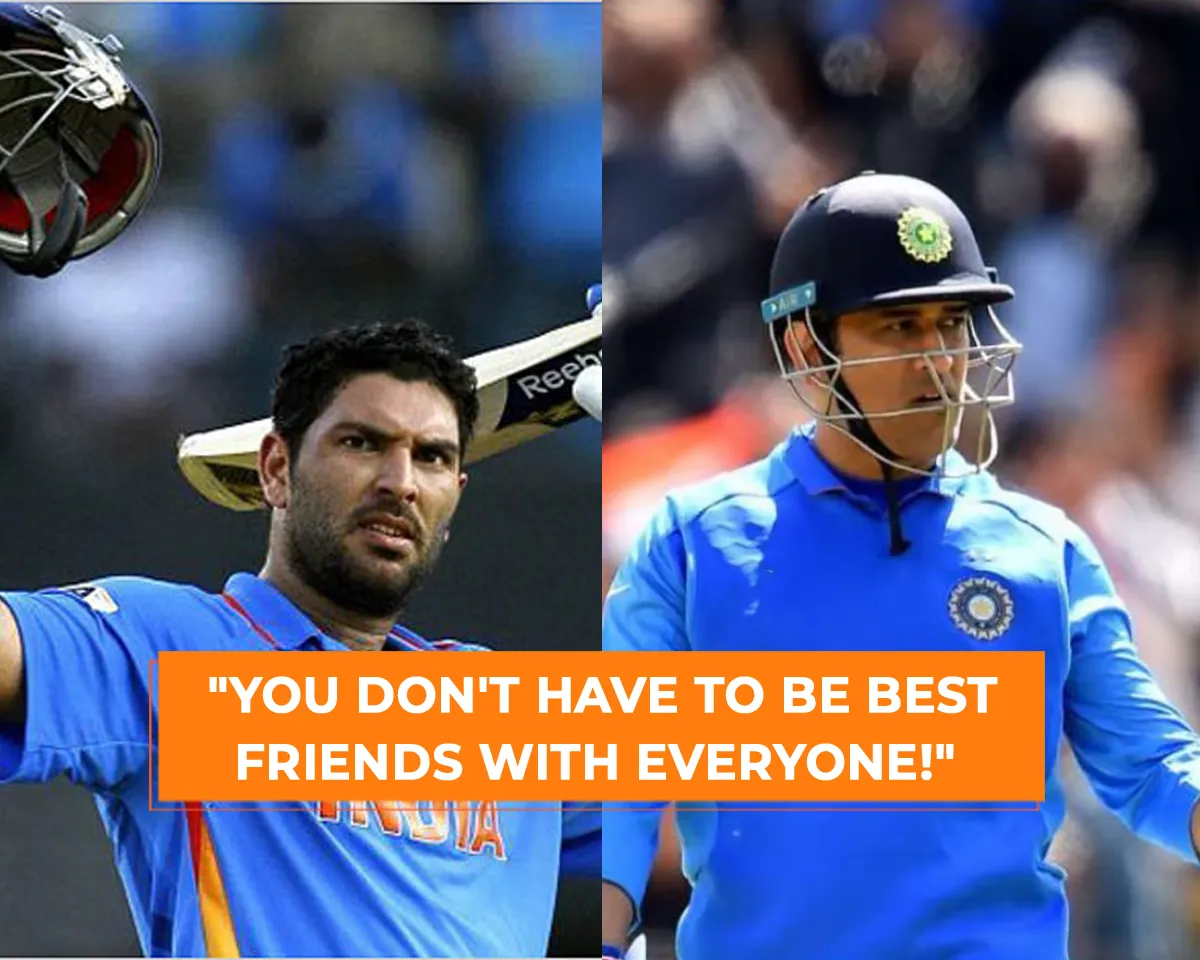 Former legendary Indian all-rounder Yuvraj Singh and the great skipper, MS Dhoni had been the two important pillars of Team India for almost 11 years. Both the stars were key elements in India's two big World Cup title wins, including T20 World Cup 2007 and ODI World Cup 2011. Notably, Yuvraj Singh won the 'Player of the Tournament award in the ODI World Cup 2011 for his all-round heroics throughout the tournament both with the bat and ball.
However, it's been a lot of time since both the former greats hung their boots in international cricket, but they are still two of the best middle-order batters ever played for India in history.
Meanwhile, Yuvraj Singh recently came up with a shocking revelation on his bond with his teammate and former skipper, MS Dhoni. He also spoke bluntly about the talks of 'rifts' or 'friendship' with Dhoni.
"When you are captain and vice-captain, there will be decision differences." - Yuvraj Singh
"Me and Mahi are not close friends. We were friends because of cricket, we played together. Mahi's lifestyle was very different from mine, so we were never close friends, we were only friends because of cricket. When me and Mahi went on the ground, we gave more than 100% to our country. In that, he was captain, I was vice-captain. When I came into the team, I was 4 years junior. When you are captain and vice-captain, there will be decision differences," said Yuvraj Singh in a conversation on TRS Clips on YouTube.
"Sometimes he made decisions I didn't like, sometimes I made decisions he didn't like. That happens in every team. When I was at the end of my career, when I wasn't getting the right picture about my career, I asked him for advice. He was the guy who told me that the selection committee is not looking at you right now. I was like, at least I got to know the real picture. This is just before the 2019 World Cup. That is the reality," he added later.