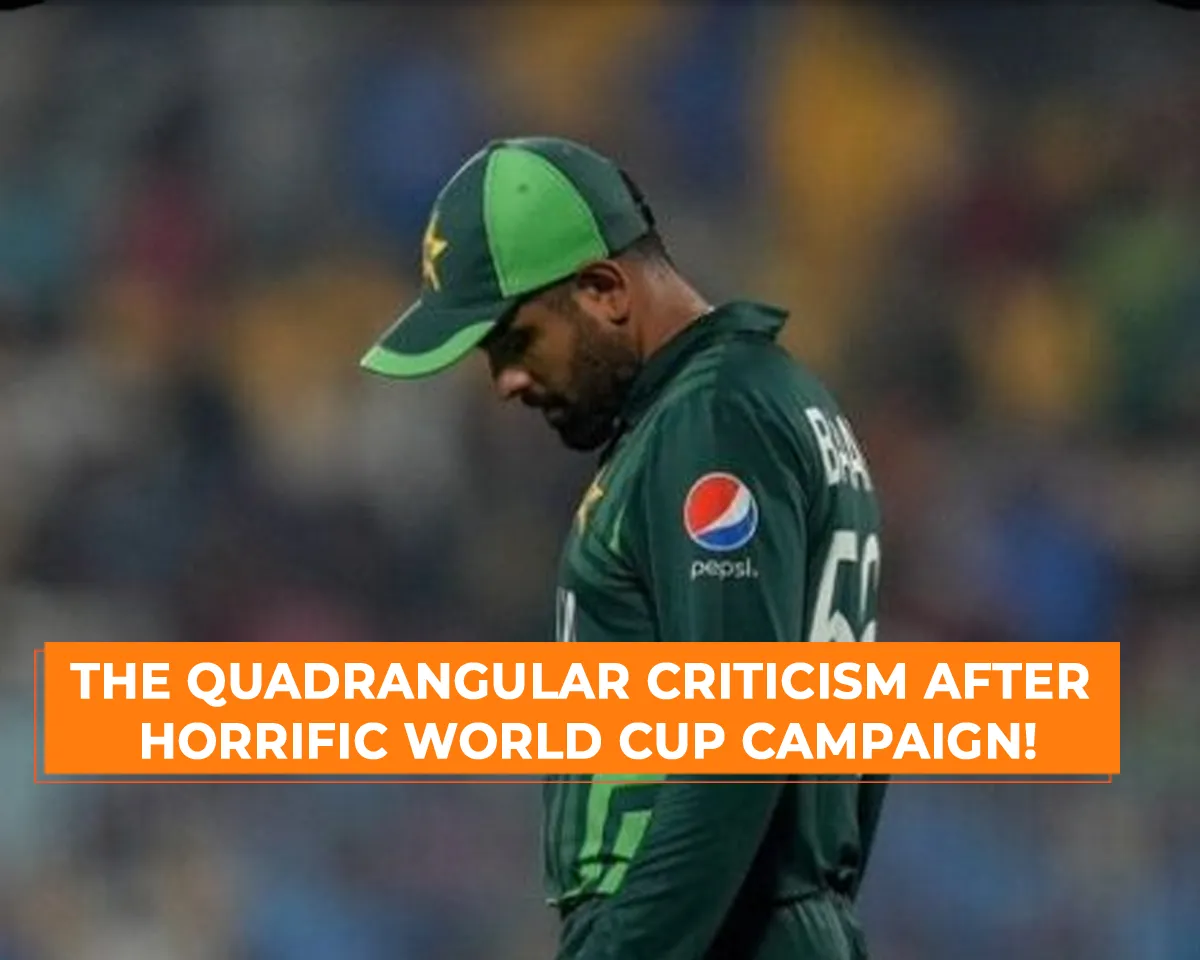 Pakistan skipper Babar Azam is facing all-sided criticism after the Pakistan cricket team's horrific campaign in the ongoing ODI World Cup 2023. The men in green have faced four consecutive defeats after winning just two matches at the beginning of the tournament. They have now fallen on the verge of getting knocked out of the tournament after this miserable run of form.
Meanwhile, former Pakistan skipper and legendary pacer, Wasim Akram has come up with a hard-and-fast-lined criticism for Babar Azam for giving a 48th over to Mohammad Nawaz when South African tailenders were batting, even though another spinner Usama Mir had his 2 overs left.
"When a team loses then criticism is natural." - Wasim Akram on Babar Azam
Wasim Akram also held Babar Azam responsible for the decision-making flaws in the all-important and must-win match against the Proteas.
"There were a couple of mistakes at the end. When a team loses then criticism is natural. The last over was given to Nawaz. I know the whole country will attack Nawaz but at that time Usama Mir had two overs left. Who was bowling better at that moment? Usama Mir. Who had more chances of baffling the tail-enders with googlies? Usama. His first three-four overs weren't good but he got two wickets for you. So Usama should have bowled that over, then Nawaz. Otherwise, the captaincy was fine. he bowled the main bowlers and got wickets. But I didn't understand why he gave the ball to Nawaz in that over. His confidence was not there. The angle he creates with his release point will always take the ball down the leg side. So that was a massive mistake from our captain," said Akram during The Pavilion show on A Sports.
"They made a game out of it. Haris bowled his heart out. It was good to see Wasim making an impact in this game. He's got the talent, we all know but he didn't get consistent chances. Today he was very good. His pace was up, bowled consistently over 140. He got some swing and troubled the South African batters," he added later.