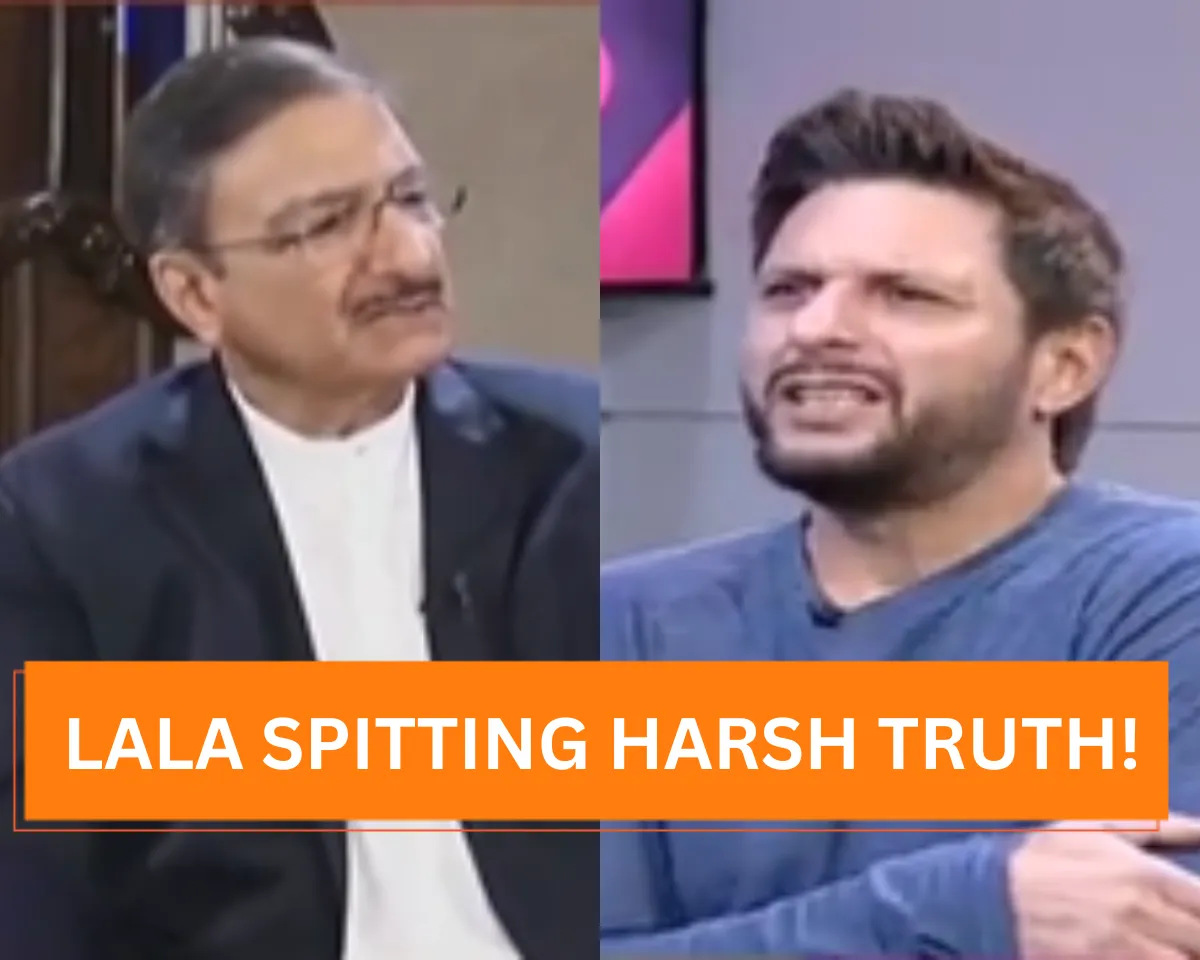 The storms of uncertainties and controversies are not looking to stop very early in Pakistan cricket, especially their governing body, the Pakistan Cricket Board. The relations between the PCB officials and players are getting worse every day. An example of this worsening was when the PCB Chief Zaka Ashraf allowed the journalist Shoaib Jutt to reveal Babar Azam's personal WhatsApp chat with the Board COO, Salman Naseer.
Above all, the personal chat was broadcast live on national television during a show on ARY News by journalist Shoaib Jutt. Meanwhile, the former skipper Shahid Afridi lashed out at both, PCB Chief Zaka Ashraf and journalist Shoaib Jutt for doing such kind of low act on national television and that too regarding the skipper of the national team, Babar Azam. 
"It is the board that is defaming our players." - Shahid Afridi 
"Main yeh kahunga yeh ghatiya harkat hay, bohat hi ghatiya harkat hay. Kisi ka private message kis trah dikha sakte hain TV pe aur wo bhi captain ka? Humaray players ko khud itna badnaam kar rahe hain. Agar chairman ne bhi yeh harkat ki hay toh bohat ghatiya harkat hay (It is a pathetic move. If it has been done by PCB chairman Zaka Ashraf, then it is very sad. How can you leak someone's private messages, that too of captain Babar Azam. It is the board that is defaming our players)," said Shahid Afridi during a conversation with Samaa TV.
Maine dekha Rashid bhai ye baat kar rahe thay Babar Azam aur Zaka Ashraf sahab ke beech mas'ail hain. Usi ko ko counter karne ke liye harqat kee gayi hai. Shoaib Jutt ne kyu kiya ye, kya unse chairman ne kaha tha ye sab karne; yahi kuch keh rha tha na Waseem Badami (I saw Rashid Latif reporting that there is a tiff between Babar Azam and Zaka Ashraf. To counter those reports in this way was uncalled for. Why did Shoaib Jatt bring it up? Did the chairman ask him to do so; wasn't it the same thing that Waseem Badami said?" he added later.
Here's the video when Shahid Afridi called out Zaka Ashraf and Shoaib Jutt:
Shahid Afridi lashed out at Chairman PCB and Shoaib Jatt for leaking the Screenshot👏👏.#ShahidAfridi #ShameOnYouZaka pic.twitter.com/91FHKb8lK4

— Shaharyar Ejaz 🏏 (@SharyOfficial) October 30, 2023
Earlier, the former skipper Azhar Ali was the first one to call out this act during the same show where the chat between Babar Azam and Salman Naseer was being broadcast. He questioned the host Waseem Badami if they had asked for Babar Azam's consent before making all this stuff public.