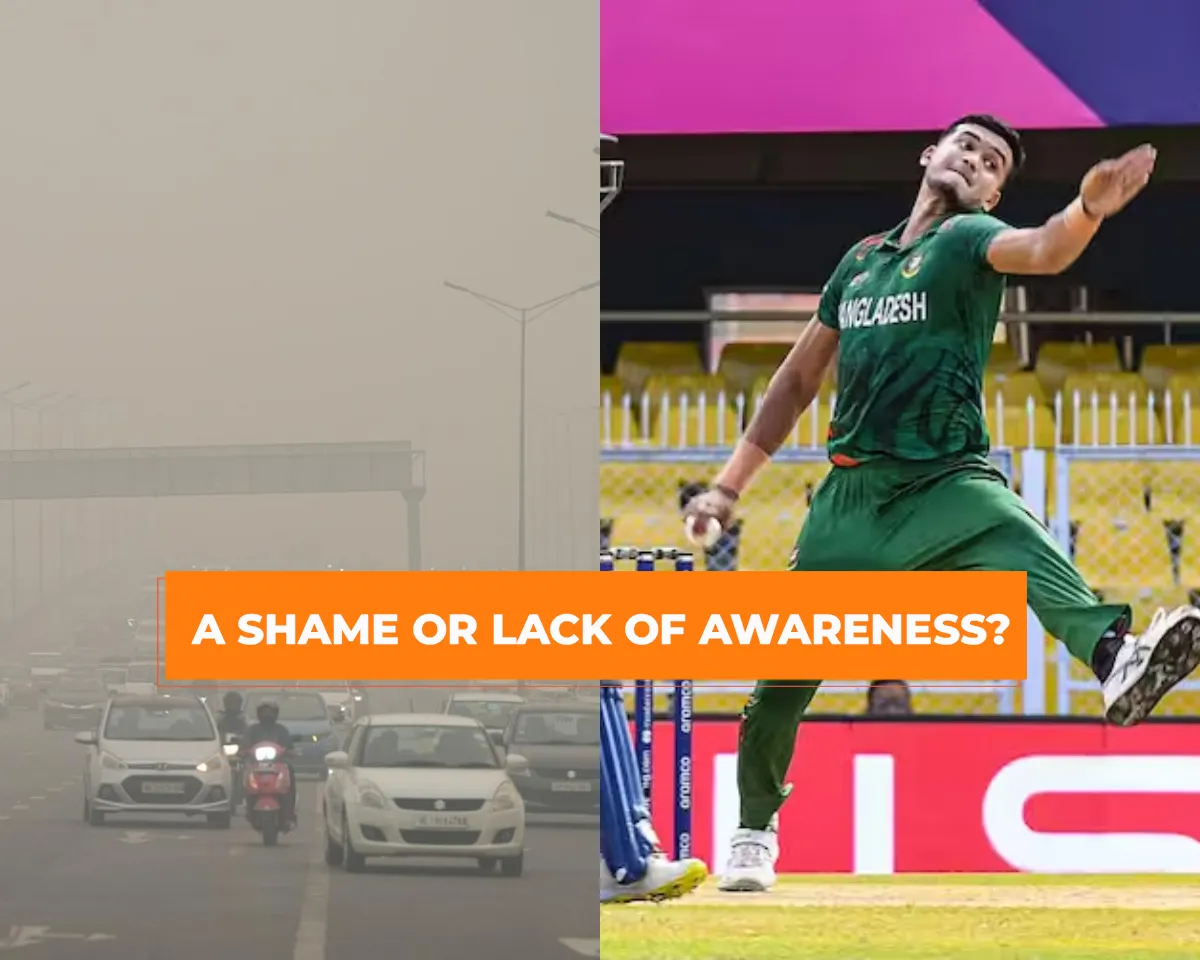 The entire cricketing fraternity is currently centred on the thrilling and entertaining ongoing ODI World Cup 2023. The tournament has almost entered its last three weeks. The teams like the hosts India and mighty South Africa are enjoying a golden run of form in the tournament. On the other hand, teams like Bangladesh and Sri Lanka are having a horrific run in the prestigious cricket quadrennial.
Bangladesh have already been knocked out of the tournament as they have lost 6 out of the 7 matches, they played so far; they are currently in the ninth spot in the tournament, just one ahead of the defending champions England. Whereas, Sri Lanka is in the seventh spot of the points table of the tournament.
Now, the two big rivals Bangladesh and Sri Lanka are scheduled to take on each other in the 38th match of the tournament at the Arun Jaitley Stadium in Delhi on Monday, November 6. But the media reports suggest a lot of concerns regarding the commencement of the match as the air pollution in Delhi has emerged as one of the alarming concerns for the organizing authorities. A few of the reports have also understood that the match could be abandoned due to the alarming weather conditions.
Cricket's governing body to take a call over the commencement of the match
The air quality index has worsened and reached the very dangerous level of 600-700, which is very dangerous for the health as per the specialists and health experts.
Apart from that, playing a white-ball game conditions will also be very tough for the teams to cope with the heavy fogy conditions under the lights during the second innings of the game. Meanwhile, cricket's governing body is also assessing the situation ahead of the game between Bangladesh and Sri Lanka in the capital city.
Notably, Sri Lanka had also faced a lot of problems when they played a Test against India in Delhi 6 years back in the year 2017.