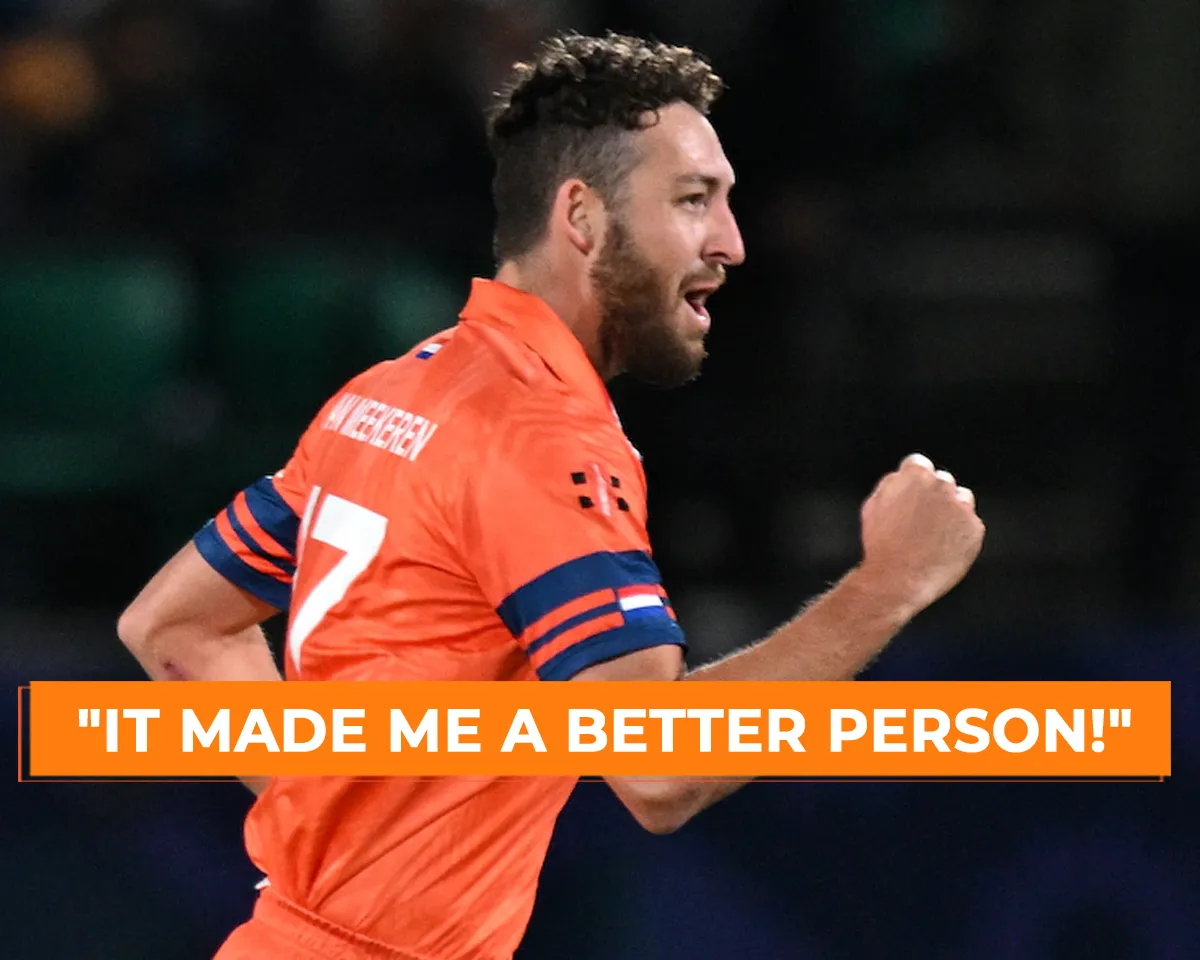 Star Netherlands pacer Paul van Meekeren has impressed everyone with his stellar performances so far in the ongoing ODI World Cup 2023. He has scalped 10 wickets in the 7 matches, he played for the Dutch team in the tournament, including a four-wicket haul against helping the Netherlands to beat Bangladesh by a margin of 87 runs.
Meanwhile, the media and journalists also spoke and wrote about the struggling phase of Paul van Meekeren when he had to work as a delivery guy for Uber Eats during the Covid breakdown, three years back in the year 2020. Apart from that, Van Meekeren himself recalled his tough times recently and also opened up on the impact of those times on him.
"It made me a better person. Uber Eats was a stepping stone and during that time, I worked part-time for a software company in Chesterfield too. In that first lockdown, I set up a Dutch Players Association too," said Van Meekeren to The Daily Mail.
"All of those experiences made me a better person and make you enjoy your cricket more as you appreciate how lucky you are. People talk about life after cricket and those experiences will set me up for life after the game," he added later.
"This is a successful tournament for us." - Paul van Meekeren
Furthermore, he also spoke about the performance of the Netherlands in the ongoing ODI World Cup 2023 so far as they have registered two wins so far and also have given a tough time to the big teams in the tournament.
"I don't think it's a surprise anymore for us to beat these teams. It's always good to get cricket further on the map in the Netherlands but it shows that we should get more opportunities against the big teams. Regardless, this is a successful tournament for us and we've found out the top eight qualify for the Champions Trophy so that would be a strong statement. The boys are making some heavy waves I guess," he said.