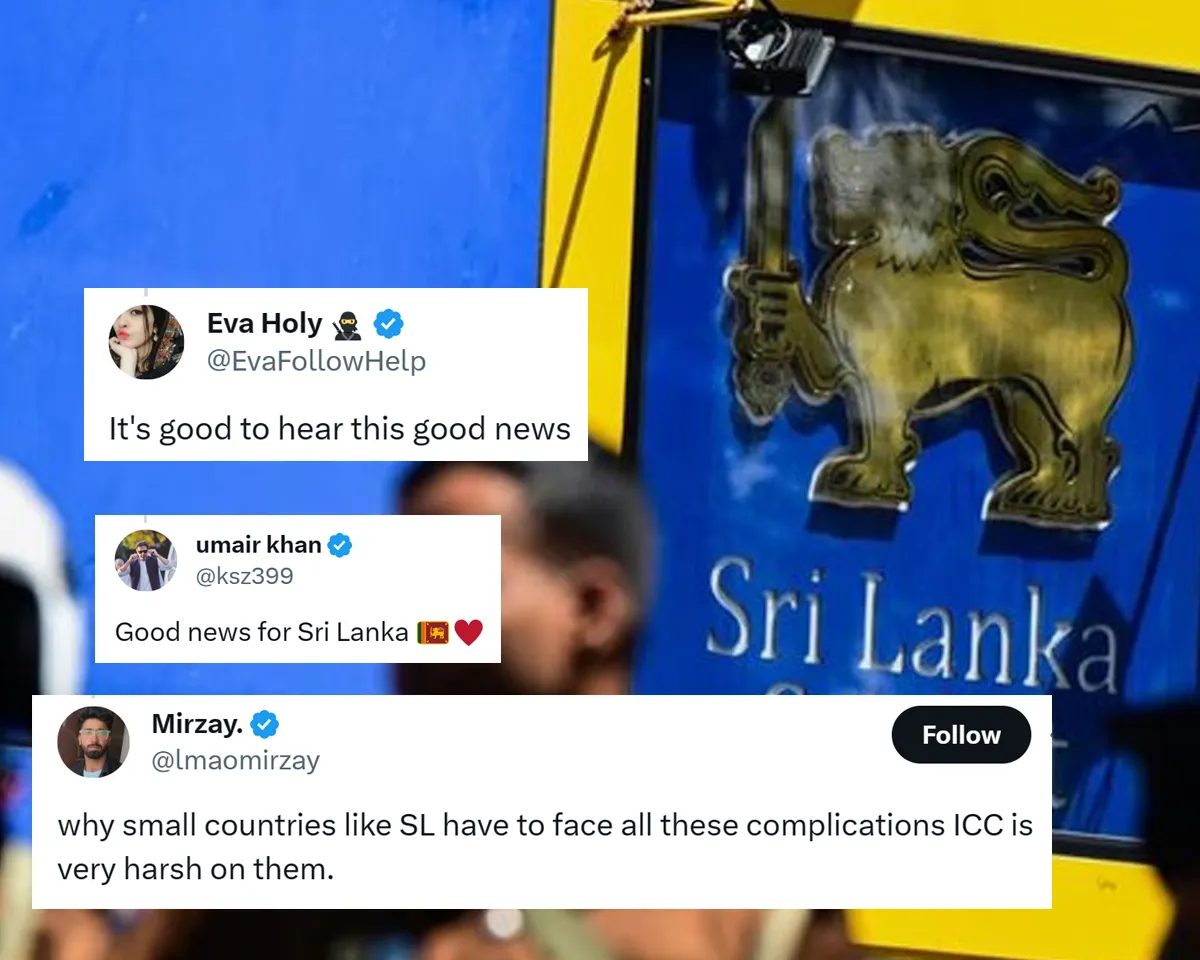 In a recent piece of news, Cricket's Governing Body announced the new terms around the suspension of the Sri Lanka Cricket Board from international cricket. Notably, cricket's governing body banned the Sri Lanka Cricket Board from international cricket citing unnecessary political interference in the cricket administration.
Notably, this decision from the cricket's governing body came just after the elimination Sri Lankan Men's Cricket Team from the recently concluded ODI World Cup 2023.
Now, the governing body came up with an official statement through a media release in which they announced the new terms on the suspension of Sri Lanka and their involvement in international cricket.
"After hearing representation from SLC, the ICC Board decided that Sri Lanka can continue to compete internationally both in bilateral cricket and ICC events after being suspended recently for breaching its obligations as a member in particular the requirement to manage its affairs autonomously and without government interference," reads the official statement from cricket's governing body.
"However, funding to SLC will be controlled by the ICC and the ICC Board confirmed Sri Lanka will no longer host the ICC U19 Men's Cricket World Cup 2024, which will now be held in South Africa," the statement adds further.
Sri Lanka Cricket in misery since their ODI World Cup 2023 exit
Speaking of Sri Lanka's campaign in the ODI World Cup 2023, they had a very dismal run in the prestigious cricket quadrennial as they could win only two out of the 9 matches, they played in the league match of the tournament, ending up in the 9th spot of the points table. In another disappointment for the Sri Lanka Cricket Team, they failed to qualify for the Champions Trophy 2025 as they couldn't make it to the list of top-8 teams of the tournament.
Another turnaround of events which triggered Cricket's Governing Body to impose a ban on Sri Lanka was the sacking of the entire Sri Lankan Cricket Board by Sri Lanka's Sports Minister.
Here's how fans reacted as Cricket's governing Body allows Sri Lanka in international cricket:
It's good to hear this good news

— Eva Holy 🥷 (@EvaFollowHelp) November 21, 2023
Good news for Sri Lanka 🇱🇰♥️

— umair khan (@ksz399) November 21, 2023
why small countries like SL have to face all these complications ICC is very harsh on them.

— Mirzay. (@lmaomirzay) November 21, 2023
ICC should ban PCB or their funds should be controlled by ICC just like Sri Lankan board

— Manu (@virat_facts) November 21, 2023
ICC be like pic.twitter.com/s6c5BlgQnl

— 𝐑𝐚𝐯𝐘 (@Ra__Virat) November 21, 2023
So apparently Sri Lanka can still play in ICC events whilst suspended, which begs the question, what even is the point of suspending them?

Zimbabwe missed the opportunity to qualify for a T20 World Cup, Sri Lanka, no consequences...

— 𝕏 (@Xh_Sahib) November 21, 2023
Right Decision from ICC

— Surinder (@navsurani) November 21, 2023
What is the issue with SL cricket

— Saifi Sonu (@isaifisonu) November 21, 2023
Paise ka Chakkar Babu Bhaiya... 😂

— Nepal_e_Azam (@Nepal_e_Azam) November 21, 2023
ICC be like pic.twitter.com/bzLRDWCmFf

— Amit Shah (Parody) (@Motabhai012) November 21, 2023