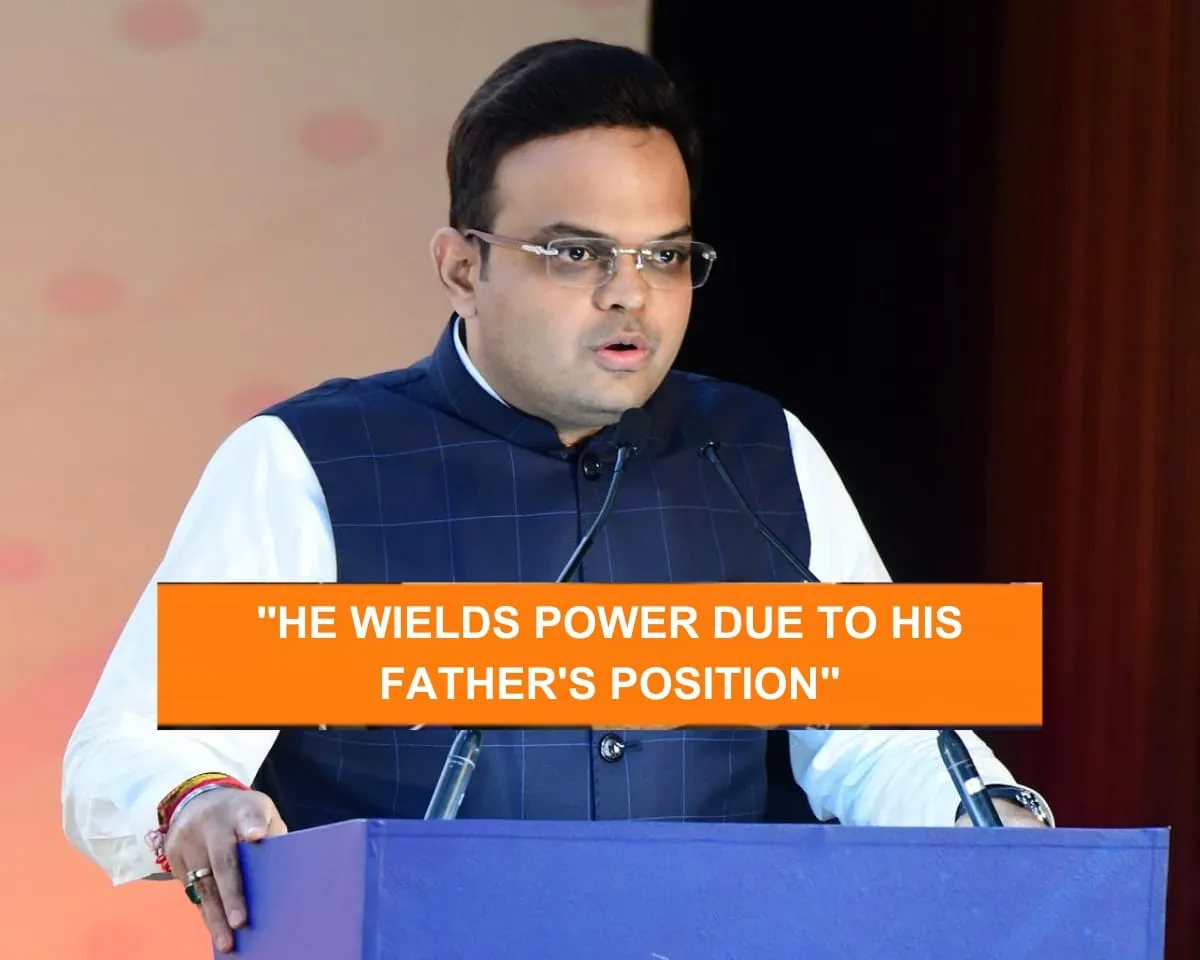 Amid the ongoing ODI World Cup 2023 in India, Sri Lankan cricket is going through a tough phase. After the team's poor campaign in the tournament, the Sri Lanka Cricket Board was sacked by the government a week ago. In response, the Apex Cricket Council has banned the Sri Lankan board.
This decision barred Sri Lanka from participating in any multinational events like the World Cup and the World Test Championship. However, former Sri Lanka skipper Arjuna Ranatunga has launched a scorching attack on Indian Cricket Board secretary Jay Shah. Ranatunga accused Shah of ruining Sri Lankan cricket. He also said that Shah is pressurizing the board in Sri Lanka because his father is his home minister.
"Due to the connection between SLC officials and Jay Shah, BCCI believes they can dominate and manipulate SLC. Jay Shah's influence on Sri Lanka Cricket is detrimental as he wields power due to his father's position", says former Sri Lanka minister and World Cup winner Ranatunga while speaking with the Daily Mirror. It's worth noting that Jay Shah is the son of India's Home Minister, Amit Shah. Ranatunga has also been a political personality in Sri Lanka.
Did Sri Lanka Cricket ask for a self-ban?
Meanwhile, another theory in the cricket community is that Sri Lanka cricket board chief Shammi Silva himself asked the Apex Cricket Council to suspend cricket in his country. According to some reports, Silva held a meeting with the Apex Cricket Council board and asked them to ban Sri Lanka as it is facing a lot of government involvement.
According to a news report, the Council took the decision to ban  Sri Lanka but didn't provide any conditional lists like Zimbabwe in 2019. This prompt response came a day after the government sacked all the office-bearers of the Sri Lankan cricket board. However, Sri Lanka is currently not participating in any multinational tournaments, including the World Test Championship and the Champions Trophy 2025.