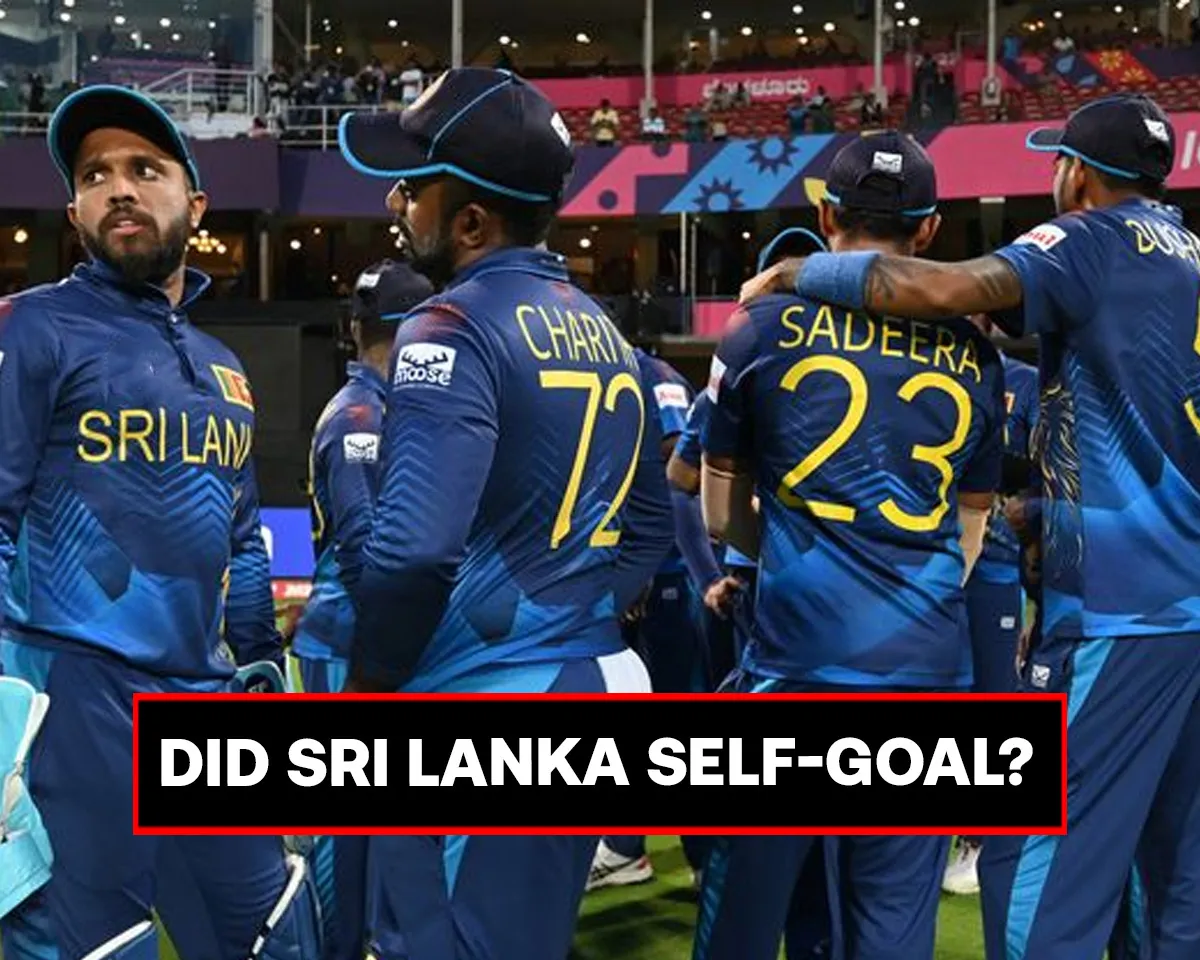 Amid the ongoing ODI World Cup 2023, the Sri Lanka cricket board is going through a big crisis. After getting sacked by the Sri Lankan government, the board lost its membership in the Apex Cricket Council too. This all came after the men's cricket team failed to perform up to par in the ongoing ODI World Cup and the finals of the Asia Cup 2023.
It's worth noting that in the ongoing tournament, the team has won just two out of nine league matches. As their campaign comes to an end, the future of Sri Lankan cricket looks in jeopardy. However, there is a conspiracy theory that Sri Lanka cricket chairman Shammi Silva himself asked the Apex Cricket Council to suspend his board.
According to some media reports, Silva himself asked the Apex Board to suspend cricket in his country in retaliation for the government's decision. It's worth noting that, unlike Zimbabwe, the Apex Cricket Council is going slow on Sri Lanka, as they haven't announced any suspension conditions for them. It also continues to consider Silva the chairperson of Sri Lankan cricket. These things also support the ongoing theory that Silva himself demanded suspension.
What's the future of Sri Lankan cricket?
The suspension will not affect Sri Lanka's bilateral tours and games; however, their participation in the ongoing World Test Championship and upcoming T20I World Cup is in jeopardy. If the board fails to comply with the guidelines issued by the Apex Cricket Council, they will be barred from participating in any of the upcoming multinational tournaments.
Meanwhile, it's worth noting that Sri Lanka has no cricket scheduled until December 2023. They are also not going to receive any payment from Apex Cricket Council in the ongoing financial year. However, the country is set to host the U19 World Cup early next year, which also remains uncertain.