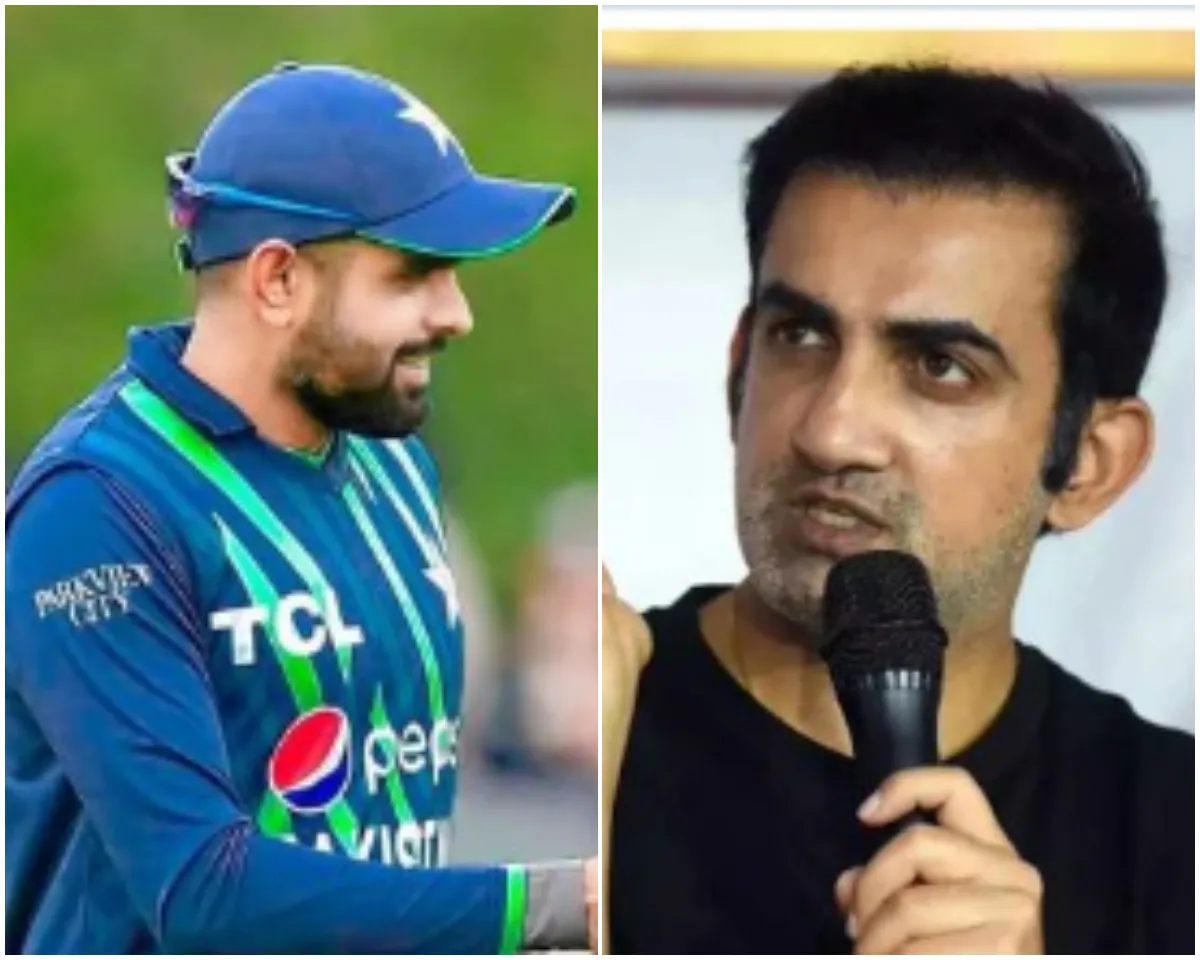 Pakistan skipper and star batter, Babar Azam has been under the scanner in the ongoing ODI World Cup 2023. He has not been in good touch with the bat except for a half-century against India. Babar scored only 5 and 10 runs in the first two matches for Pakistan against Netherlands and Sri Lanka, respectively.
Meanwhile, former World Cup champion Indian batter, Gautam Gambhir has come up with a very bold and blunt statement while talking about Babar Azam. Gambhir feels that Babar has to take responsibility for the team's batting, especially in the top order.
"The team plays how the captain plays." - Gautam Gambhir on Babar Azam
The former batting legend also remembered the former star Pakistan batters who had a blistering approach, including the likes of Imran Nazir, Shahid Afridi, and Saeed Anwar.
I feel Babar will have to change his personality, his game and, importantly, his mindset. Pakistan have had a history of attacking batters - Shahid Afridi, Imran Nazir, Saeed Anwar, and Aamer Sohail. In the present top three, everyone bats in a similar mode. If someone has to take responsibility, it has to be their captain, who bats at No. 3," said Gambhir to Sportskeeda.
"There is no point looking at stats. You may become Pakistan's leading run-getter, but the legacy is created by winning tournaments, not individual records. Wasim Akram took three wickets in the 1992 World Cup final. He did not pick up a five-fer, but everybody talks about it because they won the World Cup. Nobody talks about Mahela Jayawardene's hundred in the 2011 final. Everyone remembers that India won the match," he added later. 
Furthermore, Gambhir also came up with an example of Rohit Sharma to support his statement that Babar needs to understand his responsibility as a skipper.
"The team plays how the captain plays. Both Babar Azam and Rohit Sharma scored the fifties. One scored a 50, other scored an 80. None of them scored a hundred, but it was the approach that was the difference. If Pakistan were chasing 190, their mindset would have been just to win the game, whether they get there in 35 or 40 overs," he asserted.